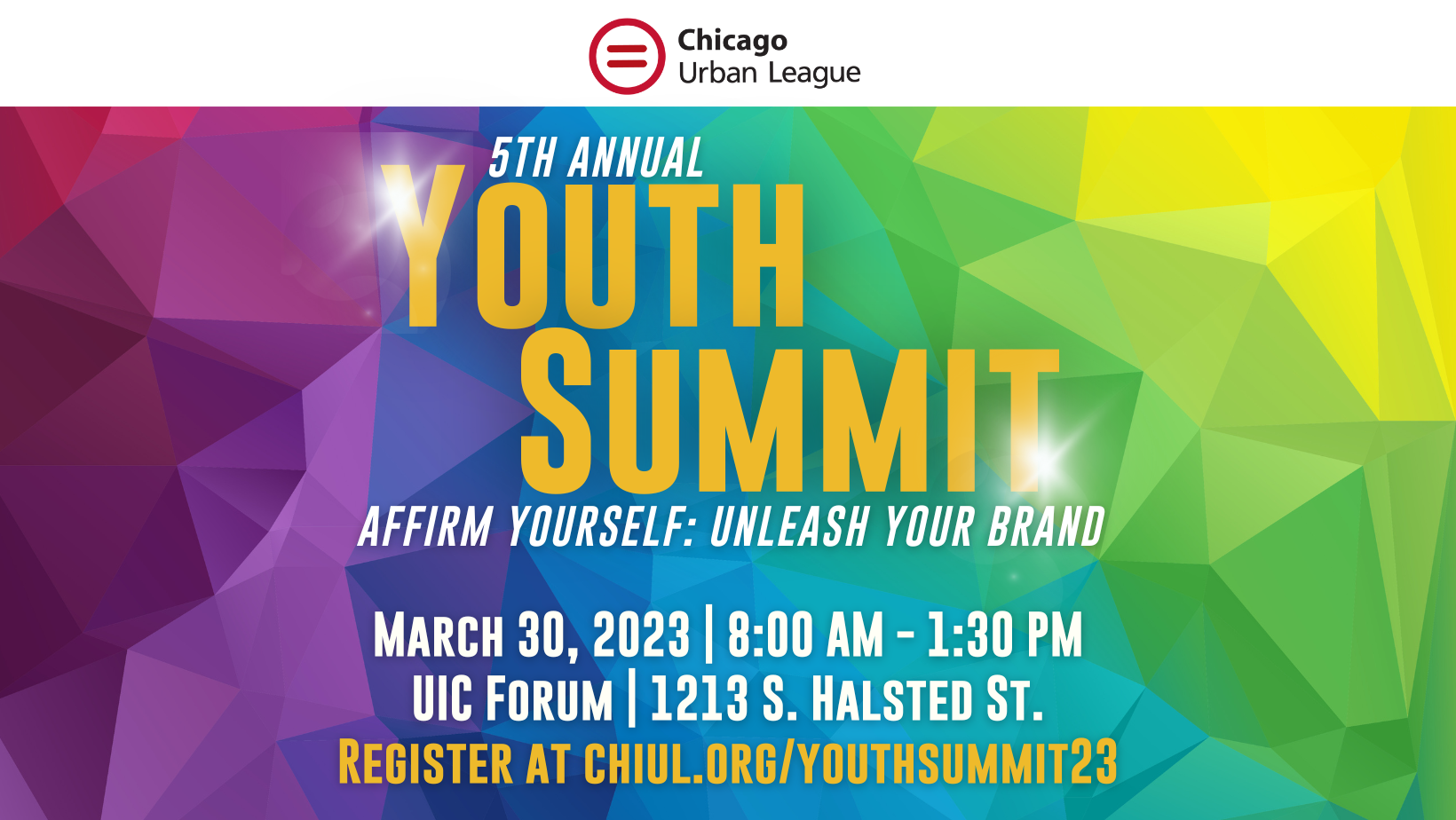 Join us on March 30, 2023 for our 5th Annual Youth Summit! Themed "Affirm Yourself: Unleash Your Brand," our summit will give youth the tools and motivation they need to present their best selves.
Sessions
Code Switching / Youth Entrepreneurship – Identify and pursue opportunities without allowing risks to become barriers. How do you flip the switch? Presented by Jason Johnson
Affirm yourself – Taking action to meet your needs; expressing who you are; thinking good thoughts about yourself, and taking action to do what you want. Presented by Reggie "So Dope" Bates
STEM Activities – Presented by BP, Cox, ABBOTT, EPA, Abbvie, and ComEd.
Unwind with Positive Affirmations –  The Summit Silent Party – Presented by Urban Fetes