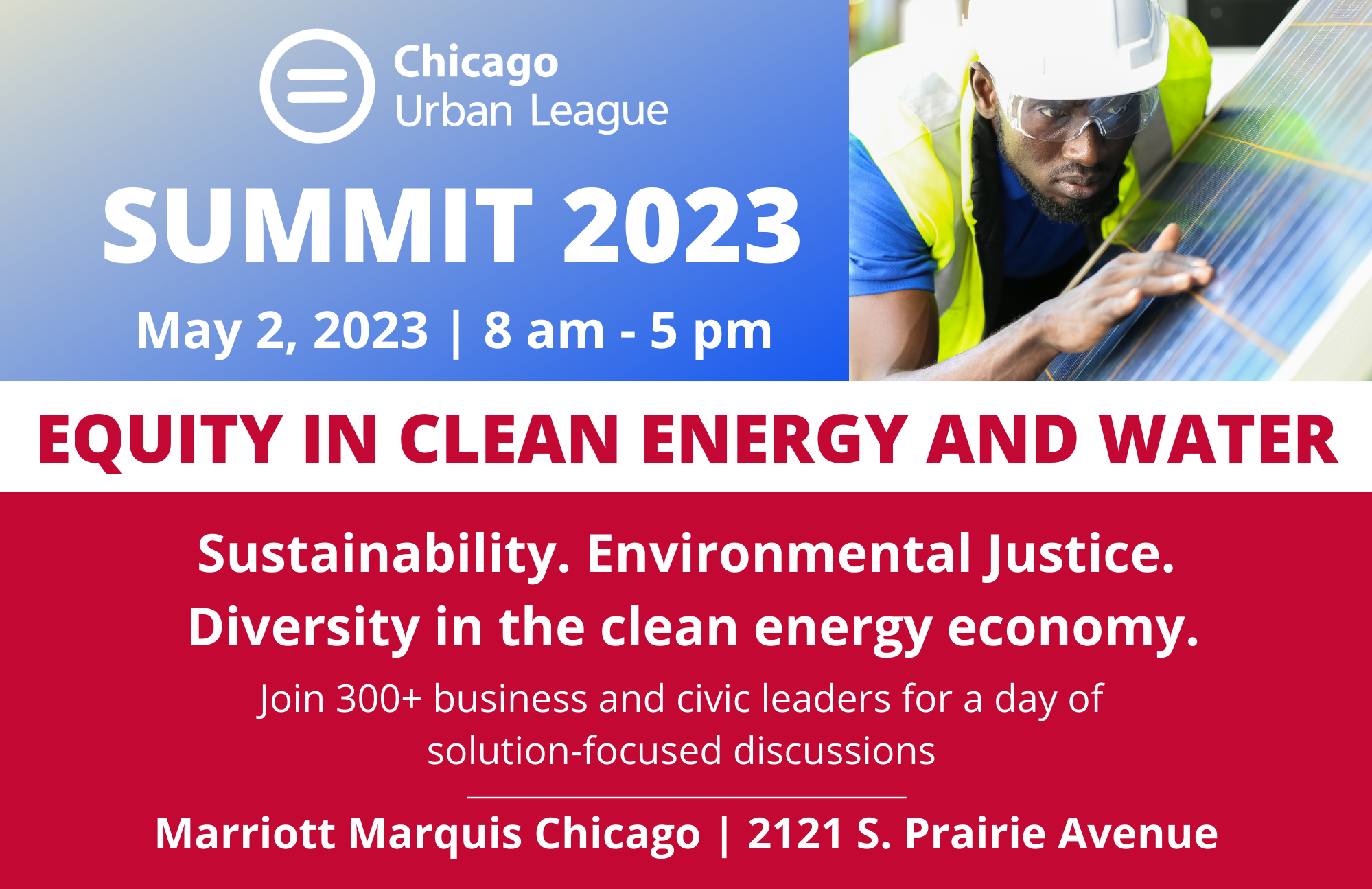 The Chicago Urban League is a leader in addressing employment equity in renewable energy in Chicago. But we know that jobs are only one aspect of the inequities our communities face related to clean energy and water.
From health to housing and economics to education, SUMMIT 2023 will be a daylong series of discussions and a keynote luncheon that explore the roles of corporations, government, and community in advancing solutions toward sustainability, environmental justice, and diversity in the clean energy economy.
_______________________________________
Agenda
8 a.m. Registration
9 a.m. Opening Plenary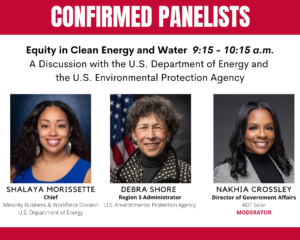 10:30 a.m. Breakout Sessions – Round 1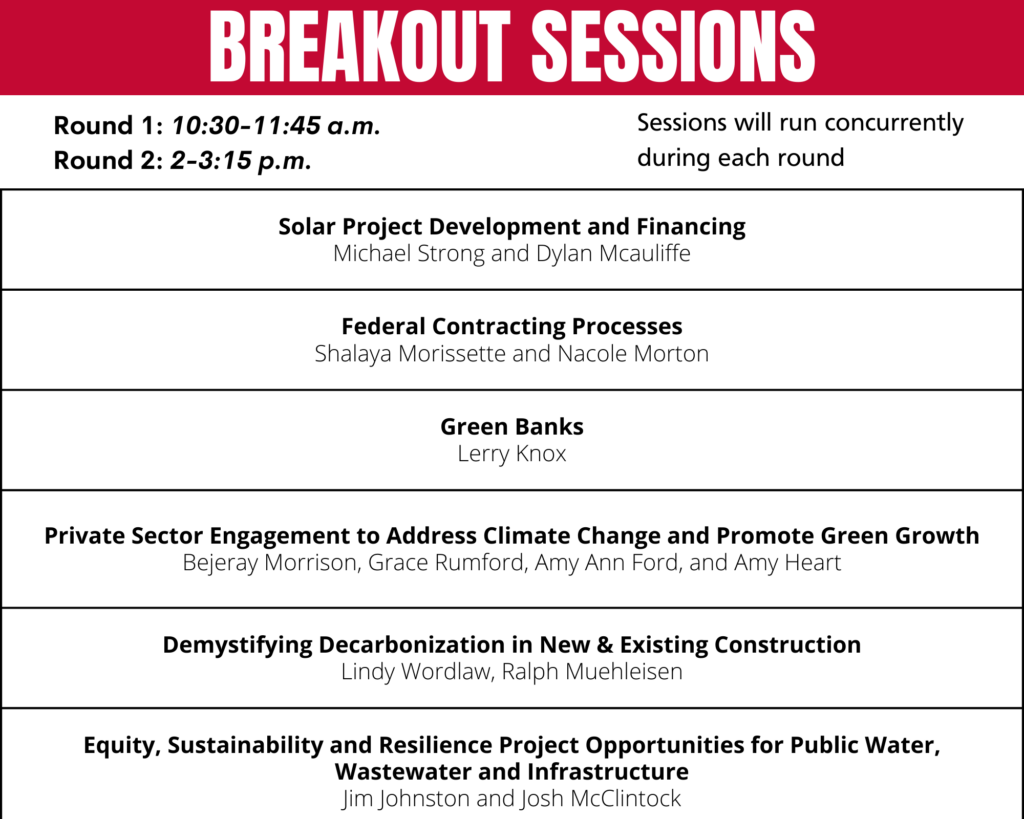 12:00 pm Summit Luncheon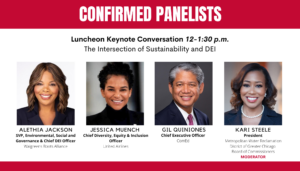 2: 00 p.m. Breakout Sessions – Round 2 (Round 1 Sessions will repeat.)
3:30 p.m. Closing Plenary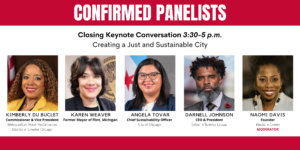 MORE ABOUT BREAKOUT SESSIONS
Solar Project Development and Financing
Speaker(s): Michael Strong, Dylan Mcauliffe
This session will provide insight into bringing residential, commercial, and large-scale solar projects from conception to financing to construction. We will focus on purchase Power Agreements and the Legal Process, the Interconnection Process, Financing Options, Tax Credits, and the energy components of the Inflation Reduction Act of 2022.
Federal Contracting Process
Speaker(s): Shalaya Morissette, Nacole Morton
The U.S. Department of Energy has more than $60 billion to invest in clean energy initiatives, with a focus on communities of color. This session will provide insight on how to navigate the federal contracting landscape.
Green Banks
Speaker(s): Lerry Knox
Green banks are an innovative tool to facilitate private investment into domestic low carbon, climate resilient (LCR) infrastructure and other green sectors such as energy and water and waste management.  This session will provide insight into understanding the green bank model, recent green bank development initiatives, and perspectives from public and private SMEs, and Equity Investment Eligible Communities, Equity Eligible Persons, and Equity Eligible Contractors.
Private Sector Engagement to Address Climate Change and Promote Green Growth
Speaker(s): Berjeray Morrison, Grace Rumford, Amy Heart
This session will provide insight into the private sector benefits of addressing environmental issues (e.g., cost savings, tax credits, and reduced risks), understanding and addressing the barriers to engagement on environmental issues, promoting sound business models, and adopting a holistic approach that includes support for the policy environment for investment and business.
Demystifying Decarbonization in New & Existing Construction
Speaker(s): Lindy Wordlaw, Ralph Muehleisen
Building decarbonization is an industry trend, talking point and hot topic. This session will define, demystify and deconstruct building decarbonization.
Equity, Sustainability and Resilience Project Opportunities for Public Water, Wastewater and Infrastructure
Speaker(s): Jim Johnston, Josh McClintock
This session will explain how cities, municipalities, towns, and villages acquire federal, state, and economic development dollars to execute sustainable water/wastewater/infrastructure projects.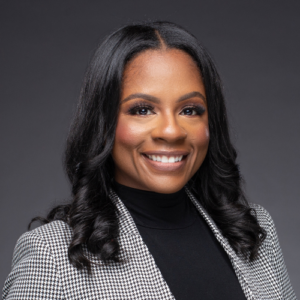 Nakhia Crossley is Director of Government Affairs at ADT Solar, a division of ADT Security Services. In her role, Nakhia leads government policy nationwide to remove market barriers to energize more homes with solar power. Nakhia previously worked for Sunrun, the Solar Energy Industries Association, and the Illinois Commerce Commission.
Throughout her career, Nakhia has been passionate about the advancement and empowerment of minorities, women, and youth in the law and S.T.E.M. careers. She is a Past President of the Black Women Lawyers' Association of Greater Chicago, Inc., a Founding Associate Board Member of Girl Scouts of Greater Chicago/Northwest Indiana, a member of the Business Leadership Council, and mentor and speaker for the Women of Renewable Industries and Sustainable Energy.
She has been awarded for her leadership and legal and energy regulatory expertise as Top 40 Under 40 by Crain's Chicago Business, Top 40 Under 40 Emerging Leader by Energy News Network, Top 100 Under 50 Executive Leader by Diversity MBA Magazine, a Trailblazer and Emerging Leader in the law by BWLA and with the Honorable A. Leon Higginbotham Jr. Award by the National Bar Association.
Nakhia earned her B.S. in Journalism/Mass Communications from North Carolina A&T State University and her J.D. from Thomas Jefferson School of Law. She is a 2020 Fellow of the Chicago Urban League and University of Chicago Booth School of Business IMPACT Leadership Development Program.
Amy Anne Ford is a Managing Partner at EMBLEM Strategies, LLC. She is a seasoned entrepreneur and policy expert, with a proven track record of success in working to build and grow corporations, non-profit associations, and stakeholder groups. Amy has developed extensive expertise in the complex arenas of economic development, project management and administration, health care management, education policy and water resources policy development and implementation.
Amy works with a number of organizations to help them understand that they must continue to build and maintain a strong grassroots coalition of support before their objectives can be successfully achieved. She is superbly skilled in building these coalitions and putting them to work for clients, communicating the benefits of their programs and objectives to other stakeholders. These partners may include entities across a broad spectrum of the public, private, and non-profit sectors.
She has been a strong water policy advocate in Oklahoma for over two decades, serving as the President of the Board of Directors for the Citizens for the Protection of the Arbuckle Simpson Aquifer. Providing leadership on a number of local, statewide, and national water policy issues, Amy has been actively involved in the development and enactment of a number of key pieces of federal and state water policy legislation, as well as the promulgation of rules by the Oklahoma Water Resources Board, Oklahoma Department of Environmental Quality, and other state agencies with oversight of water policy implementation and enforcement. Amy was appointed in 2012 to serve on the Oklahoma Public/Private Water Task Force by Oklahoma Governor Mary Fallin, Chickasaw Nation Governor Bill Anoatubby, and Choctaw Nation Chief Gregory Pyle. This task force was created to facilitate meaningful dialogue about Oklahoma's current water management policies and challenges. In 2021, Oklahoma House Speaker Charles McCall appointed Amy to the Opinion Leader Advisory Network, which is an integral component of the Socially Sustainable Solutions for Water, Carbon, and Infrastructure Resilience in Oklahoma research project, funded by the National Science Foundation.
Appointed by Governor Mary Fallin, Amy is a member of the Board of Regents for the Regional University System of Oklahoma, the largest four-year university system in Oklahoma, comprising six universities with more than 3,000 faculty and staff members and serving over 50,000 students. Prior to her service as a regent, Amy was appointed by Governor Fallin to represent Congressional District 2 on the Oklahoma State Board of Education and the Oklahoma State Board of Career and Technology, and also served as Chairman of the Oklahoma Standards Setting Steering Committee during her tenure. She is a strong advocate for the protection of children in our schools.
Deeply involved in community and civic activities, Amy dedicates her energies to a number of philanthropic endeavors focused on issues including economic development, education, and sustainable water policy. She serves on the Boards of Directors for the Oklahoma Hall of Fame and the South Central and Southeast Oklahoma Chapter of the American Red Cross, as well as the Oklahoma Small Business Development Center's State Advisory Board. A proud graduate of Leadership Oklahoma's Class XXVIII, Amy previously served on the LOK Board of Directors. Her prior service also includes the Boards of Directors for the Oklahoma Academy for State Goals, Durant Partners in Education, and the Durant Crisis Control Center, as well as serving as a CASA volunteer. She was selected as a member of the Journal Record's Fifty Making a Difference and a finalist for Woman of the Year in 2015 and again in 2017 and was also named in 2015 as a Broken Arrow High School Outstanding Graduate.
Amy graduated from Broken Arrow High School and attended Oklahoma State University. She holds a Community Development Block Grant Administrator certification from the Oklahoma Department of Commerce and is currently pursuing coursework toward a Federal Grants Management Certificate from Management Concepts in Washington, DC. She and her husband, Dr. Jim Ford, also own and operate a cow-calf operation and have called Durant, Oklahoma home for over 30 years. Their daughter is a physician's assistant in Oklahoma City. Amy previously owned and operated NEON, Inc., an emergency physician staffing company, for nearly 20 years, employing over 100 physicians with operations in Oklahoma, Texas, and Arkansas.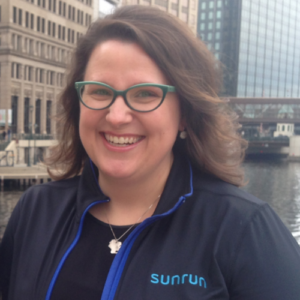 Amy Heart is Vice President of Public Policy with Sunrun. Sunrun is the nation's leading provider of residential solar, battery storage and energy services, serving over 800,000 families in 20 states, including Illinois. Sunrun has invested in Illinois since 2017, creating hundreds of solar careers and offering solar solutions to thousands of households through the Adjustable Block Program and the low-income Illinois Solar for All program. At Sunrun for over 8 years, Amy helps to lead its policy team across the country, developing policy to protect and expand access to home solar and battery solutions. With over 20 years in clean energy advocacy and policy, Amy develops strategic partnerships and localized solutions to increase access to, and leverage the benefits from, home solar and storage. Amy Heart received her law degree from Marquette University Law School, and undergraduate degree from University of Wisconsin – Stevens Point.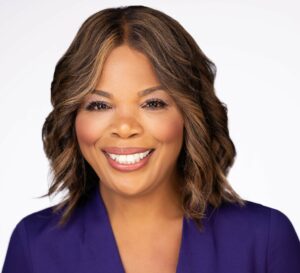 Alethia Jackson is Senior Vice President, ESG and Chief DEI Officer for Walgreens Boots Alliance. In this role, Alethia leads a combined team of U.S. Diversity, Equity & Inclusion and Corporate Social Responsibility, including health equity, environmental and product sustainability and community giving.
Alethia is a highly experienced Government Relations executive with 20 years of success with Walgreens, America's Health Insurance Plans and National Association of Insurance Commissioners. Throughout her career, Alethia has been recognized for her ability to develop high-impact strategies, structures and partnerships that have shaped public policy, elevated brand identity and advanced corporate and industry policy objectives.
As Vice President, Federal Government Affairs and Head of Advocacy at Walgreens, Alethia led efforts to expand patient access to pharmacy services, advance the role of pharmacy within healthcare and support retail growth and value creation.
Alethia is passionate about empowering young women through leadership development and is a member of the board of Running Start, Inc. a nonpartisan nonprofit that trains young women to run for public office. She holds a JD from Syracuse University School of Law and a BA from State University of New York at Albany.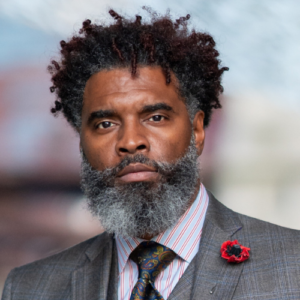 Darnell Johnson is the CEO and President of Urban Efficiency Group (UEG), Illinois' first native, minority-owned utility implementation and sustainability design firm. Darnell served in the United States Army for nine years and began his formal education at Central Texas College majoring in Urban Planning, while on active duty. Darnell graduated from Moody Bible Institute with a Bachelors in Theology and a minor in counseling.
His industry specific credentials include but are not limited to; BPI- Building Analyst, Building Envelope, Infiltration Duct Leakage, Energy Auditor, Quality Control Inspector, Healthy Home Evaluator, RESNET Rater, EcoDistrict Accredited Professional, and DEI Certified Professional (Cornell University).
Darnell is a spirtitual and sustainability architect, with over two decades of entrepreneurial, social science, and sustainability experience. His commitment to engineering solutions that humanizes sustainability for BIPOC communities and advancing energy equity is fundamental to all of his work. Darnell and Urban Efficiency Group have assisted thousands of underserved residents across Northwest Indiana, the greater Chicagoland and Milwaukee Wisconsin reduce their energy burden by delivering energy efficiency and community sustainability services, while working toward carbon neutrality.
He believes that diversity brings strength, inlusion is indicative of an acceptacne that is essential to growth, and equity is a human right that should be embraced as the standard and not an exception. By pragmatically implementing these beliefs systemic change would be the resolve and "Stronger Together" would become a reality.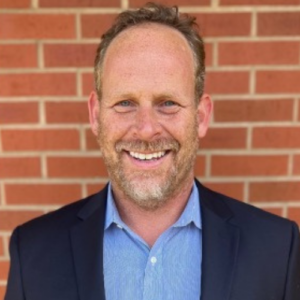 Jim Johnston
Based in St. Louis, MO
Marine Corps CH53E Helicopter Crewchief
20 Year in Heavy Mechanical/Electrical Construction

Energy Efficiency
Oil/Gas Plants
Water/Wastewater
Utility-Scale Renewables
NAVFAC Federal Contracting

Altaire Systems (ADAPT)
Now Part Trane Technologies

Water/Wastewater/Stormwater
Non-GPO Hospitals
MUSH
Federal Contracting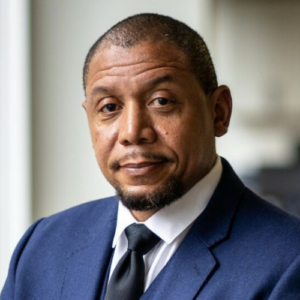 Lerry Knox is a globally-leading climate and energy finance expert that has led multiple large-scale public-private infrastructure operations for governments and has more than a decade of civic leadership supporting low-income and BIPOC communities in Chicago and internationally.
Sustainable Investment. Lerry is the founder and CEO of Unplugged Capital, which he founded in 2014 as a minority- and veteran-owned business to manage private investments and accelerate sustainable and resilient investments around the globe. Prior to Unplugged, Lerry served as CEO of Hilco Innovation Partners, an asset management and investment company for energy, water, and data assets, and also established and led Hilco Global's Governmental Solutions practice that specialized in liquidation of distressed governmental assets. From 2004-2012, Lerry combined his quantum engineering and financing expertise first as a statistical arbitrage trader then public finance investment banker at Goldman, Sachs & Co. and Loop Capital Markets, where he financed more than $115 billion of infrastructure assets, and developed innovative financing solutions to assist municipalities to build new and replace/modernize power, water and sewer infrastructure.
Public-Private Partnerships. Lerry has experience leading large, complex public-private operations. A commissioned officer in the U.S. Navy, as a Naval Reactors Project Engineer, Lerry managed a $500 million public-private operation responsible for R&D for next generation naval nuclear reactors, nuclear storage, and the ultimate disposal of the Navy's spent nuclear fuel and irradiated materials. For more than 10 years, Lerry served on the Board of the Illinois Finance Authority, the infrastructure and development bank for the state of Illinois, where he helped oversee and manage more than $27 billion in total assets and supported thousands of investments into clean water, schools, healthcare facilities, non-profits, and local governments.
Civic Leadership. For the past 15 years, Lerry has been an established face in Chicago's philanthropic and civic leadership community. He has served as the Board Chair of the Woods Fund Chicago, a grantmaking foundation committed to the promotion of social, economic, and racial justice through the support of community organizing and public policy advocacy. He currently serves on the Board of Chicago Public Media, which owns and operates WBEZ and the Chicago Sun-Times, the Board of the Chicago Sun-Times, the Board of Overseers for the Illinois Institute of Technology (Stuart School of Business), and a Trustee of Adler University, a Chicago university focused on advancing social justice and community engagement.
Lerry began is career as a research engineer at Argonne National Laboratory where he earned a patent for his work to develop methods to sequester atmospheric greenhouse carbon in concrete materials and novel materials to ensure the safe disposal of low-level nuclear waste.
A former licensed Professional Engineer, Lerry received his B.S. in Metallurgical and Materials Engineering from the Illinois Institute of Technology, with Honors; M.S. equivalency in Nuclear Engineering and Quantum Physics from the Navy's Postgraduate Bettis Reactor Engineering School; M.B.A., with a focus on Financial Engineering, from the University of Illinois and J.D. from the University of Illinois.
Lerry is a Fellow of Leadership Greater Chicago and a Marshall Memorial Fellow with the German Marshall Fund.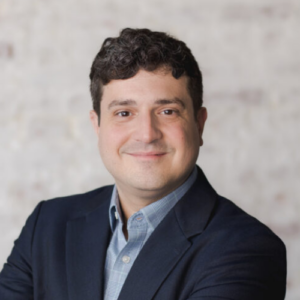 As Director of Policy and New Markets for Solar Landscape, Dylan Mcauliffe follows legislative and regulatory developments across the country as a means to expand access to solar energy and workforce development opportunities in disadvantaged communities. Dylan has been with Solar Landscape for more than seven years and helped guide the company's successful application process for the New Jersey Community Solar Energy Pilot Program. Solar Landscape is building more than 95 megawatts of community solar in New Jersey and Maryland across 93 different sites and will own and operate one of the nation's largest clean energy portfolios specifically designated for low- and moderate-income households. Prior to joining Solar Landscape, Dylan was an elementary school teacher and worked on political campaigns in New York City. Dylan has an undergraduate degree in Music Studies from William Paterson University. He is a member of the National Political Science Honor Society and the American Political Science Association.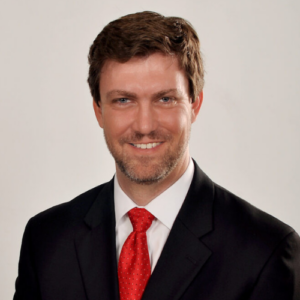 Josh McClintock is a Managing Partner at EMBLEM Strategies, LLC, bringing to the firm over two decades of government, business, and non-profit expertise. He also serves as Executive Director of the Oklahoma Ground Water Association, where he manages the day-to-day operations of the association, and advocates on behalf of Oklahoma's groundwater industry with Congress and the Oklahoma Legislature. Josh has developed extensive expertise in the complex arenas of strategic economic development, critical infrastructure procurement, project management and administration, and natural resources policy development and implementation.
Josh previously held the position of Director of External Affairs for the Oklahoma Water Resources Board, the primary agency in Oklahoma tasked with management and administration of the state's water resources, where he was the primary point of contact with the Oklahoma Legislature, Oklahoma's Congressional Delegation, and municipalities across the state. He also coordinated numerous community and industry outreach efforts of the OWRB and represented the agency on national and statewide water policy organizations.
Before returning to Oklahoma to open his own government affairs consulting practice, Josh worked as the Legislative Director in the Washington, DC office of Oklahoma Congressman J.C. Watts, where he was responsible for the coordination and management of the congressman's policy initiatives for Oklahoma. Prior to serving on Congressman Watts's legislative staff in Washington, Josh worked as a field representative on the congressman's campaign and as a caseworker in his Norman, Oklahoma congressional office. Upon Watts's retirement from Congress, Josh was brought in as Director of Government Relations at Capitol Decisions, Inc., a member firm in Washington, DC's largest independent government affairs group. During his tenure in Washington, Josh was instrumental in securing authorization and funding for a broad range of projects including tornado recovery efforts in Moore and Midwest City, the National Weather Center in Norman, the Interstate 40 Crosstown in Oklahoma City, as well as community infrastructure improvements in communities throughout Oklahoma.
Josh lives in Edmond, Oklahoma, with his wife, Sara, and their two teenage daughters. He is a graduate of Leadership Edmond's Class 31 and is actively involved in his local community. Josh currently serves on the Edmond Capital Improvement Projects Advisory Board, making recommendations to the City Council on local capital improvement projects. He also serves on the President's Council of Advisors for the University of Central Oklahoma in Edmond, which was formed to invite the perspective and experience of leaders in business, education, government, and industry into a regular open exchange of feedback and ideas aimed at helping shape university strategy toward workforce development and community engagement. Josh previously served on the Edmond Public Works Committee.
Josh currently serves on the Oklahoma Small Business Development Center's State Advisory Board. He is also serving as Chairman of the South-Central Regional Policy Committee and as State Liaison Representative on the Government Affairs Committee for the National Ground Water Association. He is a graduate of Leadership Oklahoma's Class 31 and serves on the LOK Development Committee. His previous service includes the Western Oklahoma State College Foundation Board of Trustees and the Oklahoma Champions for Early Opportunities Advisory Board, as well as the Boards of Directors for the Oklahoma Messages Project, the Oklahoma Academy for State Goals, the Interstate Council on Water Policy, and the Western Oklahoma State College Alumni Association. He was also selected for The Journal Record's Achievers Under 40 Class of 2015.
A Southwest Oklahoma native, Josh is a graduate of Western Oklahoma State College in Altus and holds a Bachelor of Arts Degree in Political Science from the University of Oklahoma in Norman. He holds a Community Development Block Grant Administrator certification from the Oklahoma Department of Commerce and is currently pursuing coursework toward a Federal Grants Management Certificate from Management Concepts in Washington, DC, as well as a Drilling Basics Certification from the National Ground Water Association and Oklahoma State University.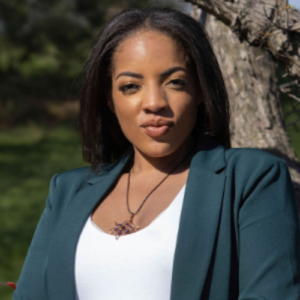 Berjeray Morrison is Sunrun's subject matter expert for Illinois Solar For All. She has courageously and passionately led the team through unchartered territory. Bejeray transitioned to the solar industry in 2019 after over a decade of service as an Educator and College Counselor in Chicago's South Shore community. There she impacted the high school's college enrollment to its highest rate of 86% and college persistence to 72%. Now, as a solar advocate, Bejeray brings her relentless pursuit of excellence to galvanize environmental justice communities in all of Illinois. Bejeray holds a certificate in Solar Photovoltaics from the North American Board of Energy Practitioners (NABCEP). She graduated as valedictorian at the Chicago Urban League through the Climate and Equitable Jobs Act (CEJA) Solar Photovoltaic Installer Technician Training Program. In her freetime, Bejeray connects with nature as a member of the BIPOC Birdwatchers with the Chicago Audubon Society. You can find her cheering on the sideline as a proud mother of a Whitney Young Scholar/Athlete and this fall on WTTW's The Most Beautiful Places In Chicago.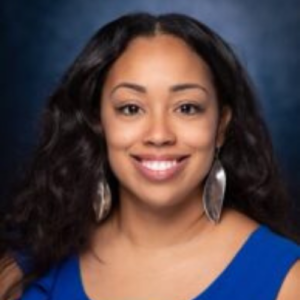 Shalaya Morissette (she/her) is Chief of the Minority Business and Workforce Division at the U.S. Department of Energy (DOE), located within the Office of Economic Impact and Diversity. She is a highly sought-after collaborator and co-conspirator in the clean technology space. Most recently she hails from the utility sector in safety and compliance. In 2022 she took on an additional role at Dearborn STEM Academy in Boston, Massachusetts as a teacher to 11th and 12th graders – delivering a curriculum for engineering with energy in mind. Previously she held various roles in higher education, including enrollment services project manager and in global transportation as the Director of Affiliate Relations. She is the former president of the Greater Boston chapter of the American Association of Blacks in Energy. Serving as the first African American board member of the New England Women in Energy and Environment, she has been devoted to elevating and engaging women and people of color in the energy space. As a Georgia Gwinnett College Alumni Association board member and a committee member for Browning the Green Space, she has been engaged in the nonprofit and higher education space as a strong advocate for elevating minorities in the energy transition. Morissette's passion for bringing young people into the clean energy industry has also been supported with her work with Girls Inc and WriteBoston. Shalaya received her Bachelor of Business Administration degree from Georgia Gwinnett College and her Master of Education degree from Cambridge College.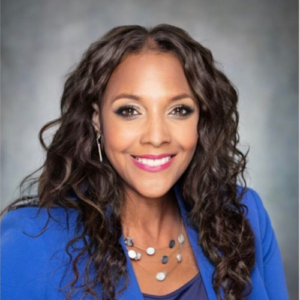 Nacole Morton is the Chief for Acquisition and Project Management Division for the Office of Economic Impact and Diversity at the United States Department of Energy.
Nacole previously served as the Acting Corporate Services Director, Headquarters Procurement Services, and Procurement Division Branch Chief/Team Lead in support of IN, ED, EHHS,NE, OSBDU, LPO and other offices across the DOE complex.
Nacole is a true federal acquisition expert who's held an unlimited Contracting Officer's Warrant for several years.  Her work experiences are quite impressive; they include serving as an Acting Division Director and contracting officer within DOE's Office of Procurement for over 13 years.  Within these roles, she has a proven record as a fierce leader and supervisor. Nacole executed efficient and effective federal contracts and financial assistance (grants and cooperative agreements) and supported at least 20 offices out of the 35 program offices across DOE for over a decade. She led solicitations and execution of contract awards for DOE's Office of Intelligence and Counterintelligence (IN), Office of Nuclear Energy, Science, and Technology (NE), Office of Small & Disadvantaged Business Utilization (OSDBU), and Office of Environment, Health, Safety, and Security Office of Business Operations (AU).
Prior to supporting DOE, Nacole served local communities as a program manager for Georgetown Technical College's Upward Bound Program and Big Brothers Big Sisters of Greater Columbia, South Carolina.  She truly has a passion for supporting underserved individuals and communities.  Nacole holds a Master of Business Administration from Webster University and a Bachelor of Arts in Political Science with a minor in Criminal Justice from Benedict College.  Nacole is currently pursuing a PhD in Business Administration and Leadership.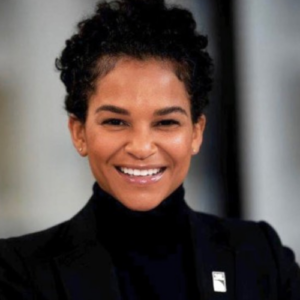 Jessica Muench is Chief Diversity Equity and Inclusion Officer at United Airlines.
In this role, Jessica is leading transformational change through a holistic strategy to embed DEI throughout the business and enhance relationships with employees, customers, communities, and commercial partners.
In her previous role of Managing Director, Labor Relations & Legal Strategy she worked closely with senior management providing counsel on labor litigation, negotiations, and contract administration.
Before United, Jessica served a gubernatorial appointment as Board Member on the Illinois Labor Relations Board.
Jessica also served as a Board Member of Legal Prep Charter Academy and Just the Beginning – A Pipeline Organization where she was honored as one of Just the Beginning's "20 Under 40".
Other honors include Jessica recognition as a 2015 Leadership Greater Chicago Fellow, a 2013 Leadership Council for Legal Diversity Fellow and She was also selected as a Fellow in the American Arbitration Association's A. Leon Higginbotham Fellows Program in 2011.
Jessica holds a B.A. with Honors from Purdue University and a J.D. from Chicago-Kent College of Law.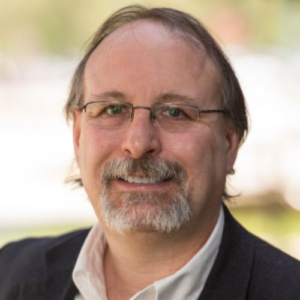 Dr. Ralph T. Muehleisen is the Chief Building Scientist and the Buildings and Industrial Technologies Group Leader in Argonne's Energy Systems and Infrastructure Analysis Division. At Argonne, Dr. Muehleisen leads research to increase the energy efficiency, sustainability, and resiliency of the built environment while improving the quality of life and return on investment for citizens. His projects include building energy modeling standards development, urban science and engineering, stochastic building energy modeling, reduced order building energy modeling, risk analysis of building energy retrofits, Bayesian Calibration methods, agent based models for understanding adoption of retrofit technologies, smart building/smart grid integration, solar and storage assessment, and the development of new energy efficient and diagnostic technologies. Dr. Muehleisen is the author of over 200 publications and presentations, and is a frequent invited speaker in the areas of urban science and engineering, building energy modeling, architectural acoustics and noise control.    Prior to joining Argonne in 2011, Dr. Muehleisen was a Professor of Civil and Architectural Engineering and Director of the Architectural Engineering Program at the Illinois Institute of Technology and a Professor of Civil, Environmental, and Architectural Engineering at University of Colorado.
Dr. Muehleisen is a Fellow at the Northwestern-Argonne Institute of Science and Engineering (NAISE), a licensed Professional Engineer, a LEED AP, an INCE Board Certified Noise Control Engineer, and a Fellow of the Acoustical Society of America. He is a Voting member of Performance of Buildings and Environmental Acoustics at ASTM.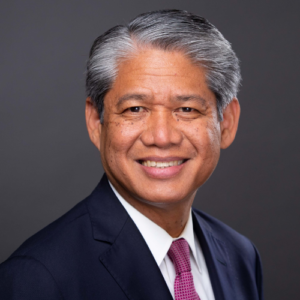 Gil Quiniones leads ComEd, an Exelon company, which powers the lives of more than 4 million residential and business customers, or 70 percent of Illinois' population. He is responsible for the safe and reliable delivery of electricity to customers and for empowering them to manage their energy use. He oversees the management of the electric grid for Chicago and most of northern Illinois and ComEd's partnerships with the diverse communities it serves.
Before joining ComEd, Quiniones served more than a decade as president and CEO of the New York Power Authority (NYPA), the nation's largest state-owned electric utility. Under his leadership, NYPA played a key role in the Governor's Reforming the Energy Vision initiative to use market forces and new technology to empower customers and encourage the growth of clean renewable energy and energy efficiency.
Before joining NYPA in 2007, Quiniones held several positions in the administration of New York City Mayor Michael R. Bloomberg, including more than four years as senior vice president of energy and telecommunications. He started his career at Consolidated Edison (Con Edison), one of the nation's largest investor-owned energy companies and an electric and gas utility serving parts of southeastern New York and northern New Jersey, including New York City. He worked for 16 years at Con Edison, where he cofounded Con Edison Solutions, the utility's unregulated energy services company.
Quiniones was named as the 2017 Smart Electric Power Alliance Power Player of the Year, an award that recognizes leaders in the front lines of energy transformation in the United States. He also received the Alex Radin Distinguished Service Award from the American Public Power Association.
Quiniones served as Co-Chair of the Board of Directors of the Alliance to Save Energy. He served on the Boards of the New York State Energy Research and Development Authority and the Large Public Power Council. In 2015, he served as Chairman of the Board of Directors of the Electric Power Research Institute (EPRI), the electric power industry's international research and development organization. He currently serves as Chair of the GridWise Alliance, which focuses on accelerating innovation that delivers a more secure, reliable, resilient, and affordable grid to support decarbonization of the US economy.
Quinones attended De La Salle University in the Philippines where he received a bachelor of science in mechanical engineering.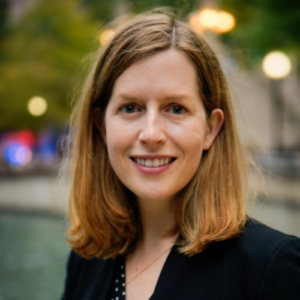 Grace Rumford is Senior Director of Clean Energy Solutions for NextEra Energy, the world's largest generator of renewable energy. In her role, Grace works with companies transitioning from fossil fuel to power as their primary source of energy, helping them to define the right mix of renewable energy options for their operations and then setting in motion the projects required. Prior to NextEra, Grace worked for BP in London, developing the oil major's low carbon strategy and implementing the subsequent corporate restructure. Grace now lives and works in downtown Chicago for NextEra. She has a BA from Middlebury College and an MBA from Kellogg School of Management.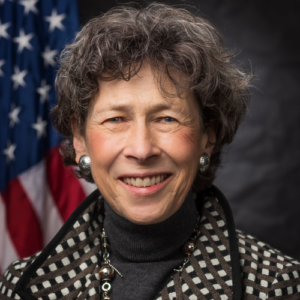 Debra Shore is the regional administrator for U.S. EPA Region 5. Her responsibilities include overseeing environmental protection efforts in the Great Lakes states of Illinois, Indiana, Michigan, Minnesota, Ohio and Wisconsin, as well as 35 federally recognized tribal nations. One of her roles is manager of EPA's Great Lakes National Program, in which she leads restoration and protection of the largest freshwater system in the world.
Prior to joining EPA, Shore was an elected member of the Board of Commissioners of the Metropolitan Water Reclamation District of Greater Chicago, a $1 billion agency responsible for wastewater treatment and stormwater management for more than five million people. She is a strong advocate for cleaning up the Chicago waterways and for resource recovery, including the reuse of treated water and the generation of renewable energy. Shore is a past chair and board member of the Great Lakes Protection Fund and served as board member and chair of the LGBTQ Victory Institute.
An award-winning author, Shore founded Chicago Wilderness magazine, was a leader in the regional conservation consortium Chicago Wilderness and founded Friends of the Forest Preserves. Shore has been an active habitat restoration volunteer in oak woods and savannas, prairies and wetlands of local forest preserves for more than 25 years.
Shore was born in Chicago. She graduated Phi Beta Kappa from Goucher College in Baltimore with a degree in philosophy and visual arts. She earned master's degrees from Johns Hopkins University and Columbia College (Chicago). Shore lives with her spouse, Kathleen Gillespie, in Evanston, Illinois. She has climbed 42 of the 58 mountains in Colorado more than 14,000' high. Her son, Ben, is an architect in Seattle.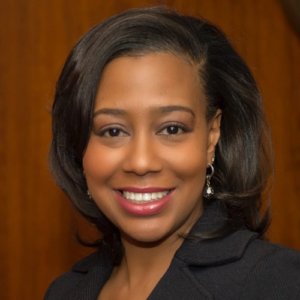 Commissioner Kari K. Steele is currently serving her first six-year term at the Metropolitan Water Reclamation District of Greater Chicago(MWRD).
Prior to being chosen by Cook County voters, Commissioner Steele has more than 11 years experience as a chemist, working at both the Jardine Water Purification Plant (as a water chemist) and the MWRD (as a water sampler and lab technician). Her prior work history makes her uniquely qualified as the only chemist serving on the (current) eight members MWRD Board of the Commissioners.
Her career experiences provide her with essential insight and knowledge to fulfill the requirements of her role at MWRD to review, analyze and provide input on operational proposals, construction development, wastewater analysis, water quality, staff and managerial provisions, employee benefits, environmental concerns of the community and more. Commissioner Steele is passionate about her role as MWRD Commissioner and her ability to continue a positive path forward for the improvement of stormwater management in Cook County. To ensure that her knowledge is maximized and beneficial to MWRD and the residents of Cook County, she currently serves as the Chairman for the Budget and Employment Committee, Information Technology Committee, Monitoring and Research Committee, and Chairman of the MWRD Employee Credit Union Board. In addition, she serves as the Vice Chairman for Stormwater Management and the Finance and Real Estate Development Committee.
Her work extends to various external communities as an active environmentalist, community leader and member of the Illinois Women's Institute of Leadership; member of the 8th Ward Women's Auxiliary Council; member of the Sierra Club; member of Delta Sigma Theta Sorority Inc.; member of the 27th Ward Regular Democratic Organization; member of Southside Democracy for America (2016); and a member of West Side Black Elected Officials (2017). Commissioner Steele was a 2014 Chicago Defender Woman of Excellence Honoree; 2014 Edgar Fellow; 2016 Graduate of the Metropolitan Leadership Institute and a recipient of the University of Illinois at Chicago's Freshwater Lab water award (2017). She is a previous member of the Young Democrats of America; past Chairman of the 6th Ward Young Democrats; past Chairman and Treasurer of the Young Democrats of Cook County; and the Society of Cosmetic Chemists. Commissioner Steele has a Pre-med degree in Chemistry from Xavier University of Louisiana. She is married to a loving and supportive husband and the co-parent of two beautiful and talented children, ages 12 (male) and 18 (female). When not working, she enjoys time with family and friends, arts & crafts and traveling.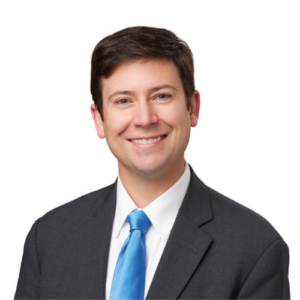 Michael Strong is a partner and chair of the Energy Law group at the Chicago-based law firm of Fox, Swibel, Levin & Carroll, LLP.  Michael works with trade associations in the Energy sector to set the "rules of the game" before Illinois state agencies and works with individual energy companies on everything from compliance and product development to transactions.  Much of his work is with the solar industry with early-stage developers, long-term owner/operators, and service providers.  In addition to experience at national and international law firms and local firms, Michael was the first in-house general counsel for the Illinois Power Agency.  Michael graduated with a J.D. from the University of Michigan Law School and a B.A. from Dartmouth College.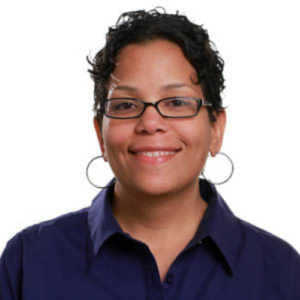 Lindy Wordlaw (she/her/hers) serves as the Chicago Recovery Plan Director for Climate and Environmental Justice Initiatives at the City of Chicago. In this role, she oversees a climate portfolio of projects funded by a historic $188 million dollar commitment, the largest one-time climate investment made by the City of Chicago that serves as a down payment for jumpstarting climate and environmental justice work in Chicago's historically disadvantaged and under resourced communities. Ms. Wordlaw works in the Office of Climate and Environmental Equity and supports additional policy work related to climate, equity and environmental justice.
Prior to her work at City of Chicago, Ms. Wordlaw led the community planning team at Elevate, a Chicago-based nonprofit whose mission is to center equity in climate action and is an innovative partner in creating a just transition to more resilient cities, communities, and households. In this role, she led a team that facilitated climate planning, policy and stakeholder engagement work in Chicago, Evanston, Ann Arbor, Iowa City, Madison, and other municipalities, regional and states. Other work includes serving as an adjunct lecturer at University of Illinois – Chicago, initiating a neighborhood planning work at the City of Aurora (Illinois) and housing/community development work in Detroit.
Ms. Wordlaw holds a masters degree in urban planning from Hunter College of the City University of New York, and a bachelor of arts in history from the University of Illinois at Urbana-Champaign.