Class of 2024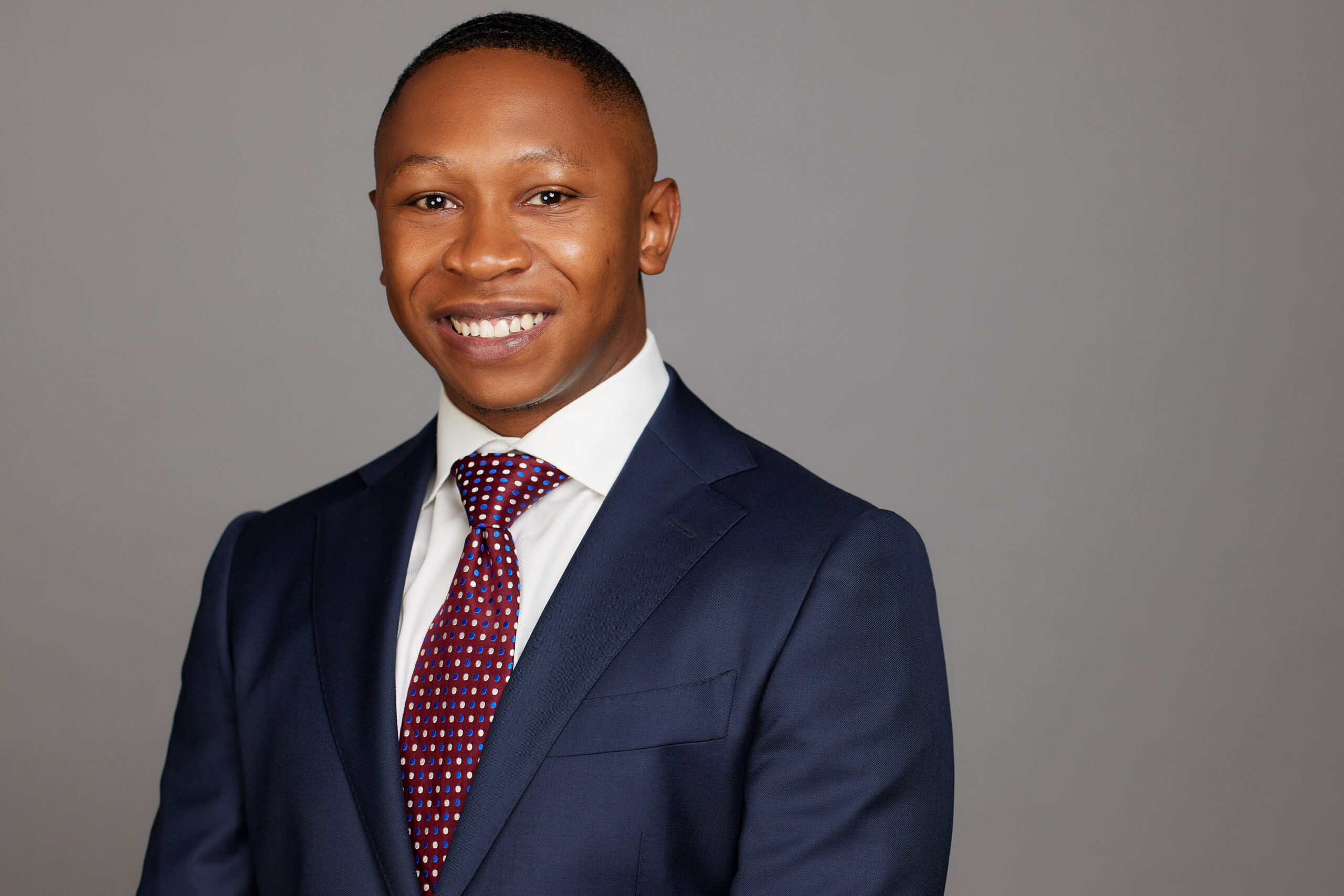 Rodney Boyd Jr.
Rodney is a results-driven professional with a proven track record in product management and business analysis. Currently serving as an Under Armour Product Manager for Purchase & Post Purchase, he oversees the comprehensive purchase, returns, and exchange processes in Under Armour's North America region. Prior to this role, Rodney excelled as a Senior Business Analyst at United Airlines, contributing to the optimization of the flight booking path from 2017 to 2021.
Rodney's diverse experience also encompasses valuable stints at celebrated companies Home Depot and Delta Airlines. He holds a Bachelor of Science degree in Computer Science from Morehouse College. Beyond his professional achievements, Rodney is a dedicated member of the Alpha Phi Alpha Fraternity, Inc. In his leisure time, he indulges in audiobooks and podcasts, fostering continuous learning and personal growth.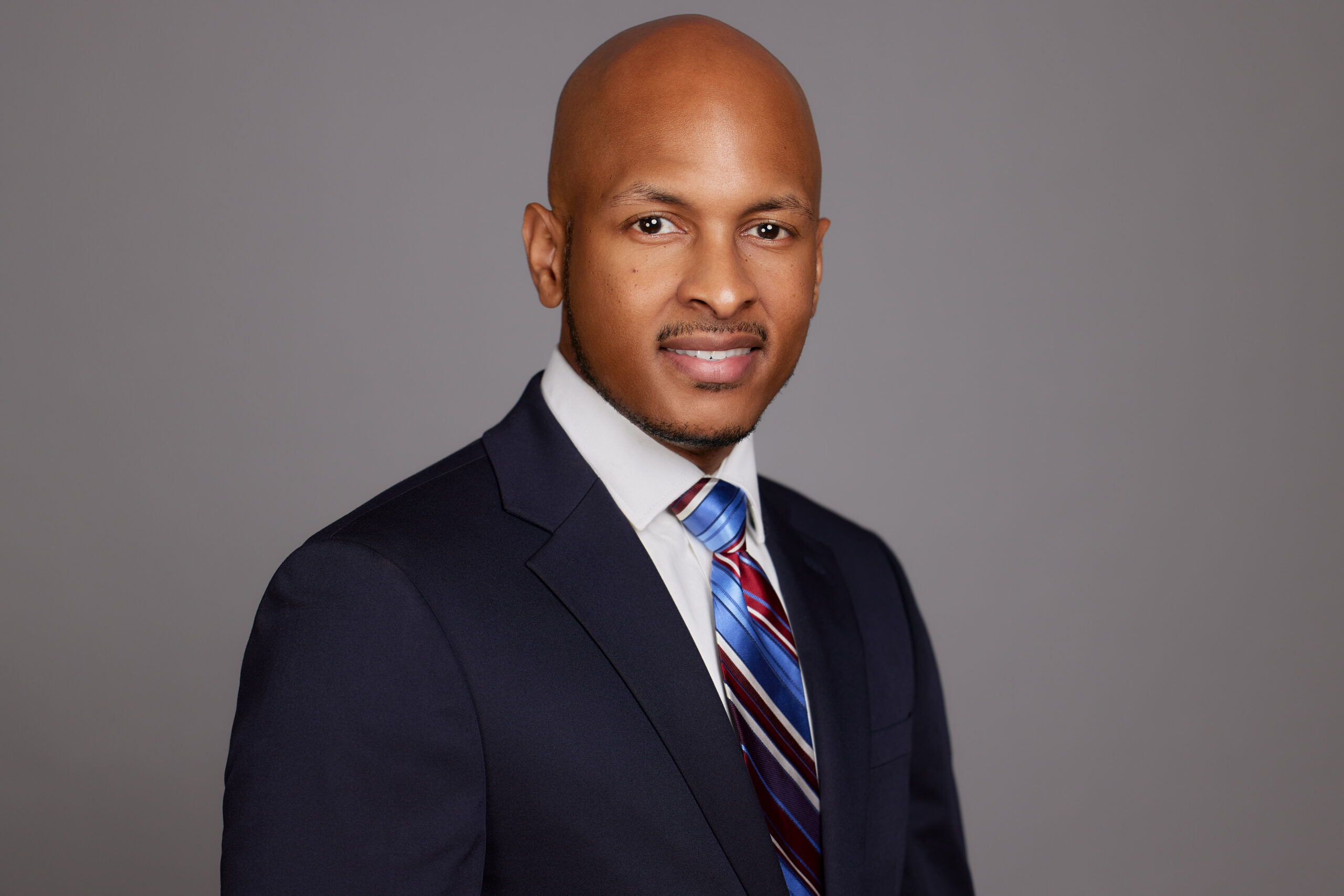 Cason Brunt
Cason Brunt currently serves as Dean at Kenwood Academy, one of Chicago's foremost educational institutions. In his role, Cason leads a team responsible for working at all levels of the institution to foster faculty and student success. Prior to his current role, Cason served as Director of Major Gifts and Director of Postsecondary Leadership Development at Chicago Scholars.
Before returning home, Cason served in professional capacities at Purdue University, Kent State University, Saint Joseph's University, Rosemont College, and most recently the New York Institute of Technology as Interim Dean of Students and lead of the Student Life division. Cason was named a 30 for 30 award recipient by the Greater Akron Chamber of Commerce, and also served as opening speaker for TEDxKent State, both in 2018. Cason is a member of Alpha Phi Alpha Fraternity Incorporated. He attended the University of Illinois at Urbana-Champaign for undergraduate studies and LaSalle University for graduate studies.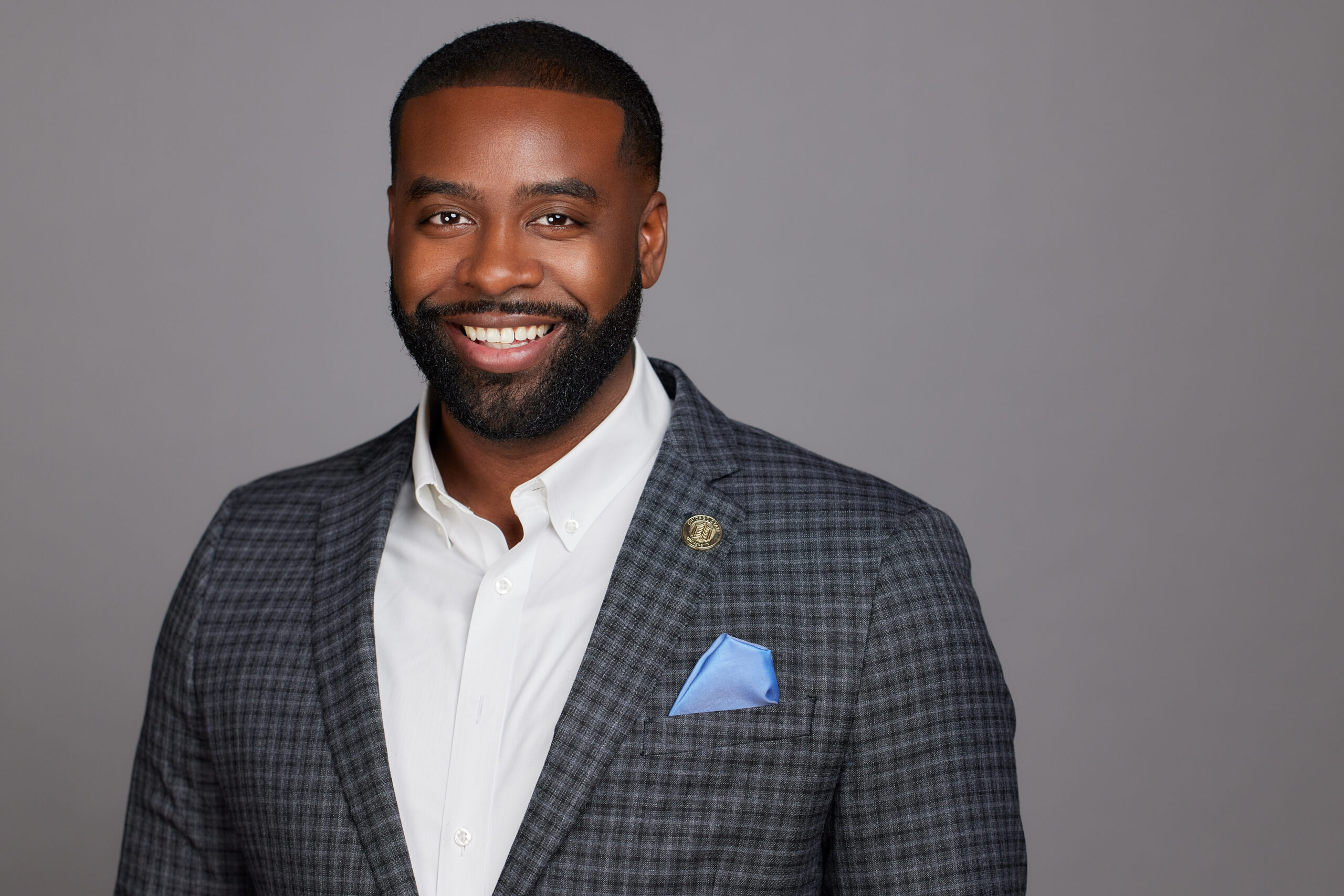 Antwone Cameron
Antwone Cameron, a visionary educator and advocate for student success, currently serves as the Dean of Students at Chicago State University. Prior to arriving at CSU, Cameron served as the Dean of Students at Thomas More University.
Cameron is a double alumnus of the University of Cincinnati. Cameron's academic journey began with the pursuit of knowledge and culminated in the attainment of both a bachelor's and a master's degree. His insatiable curiosity and unyielding drive led him to venture even further, as he currently nears the completion of his doctoral degree from Northern Kentucky University. 
Cameron currently resides in Hyde Park with his wife, Vaylla. In their spare time, they love to get outside for some fresh air; or you might even catch them throughout the week at their favorite gym, OrangeTheory Fitness.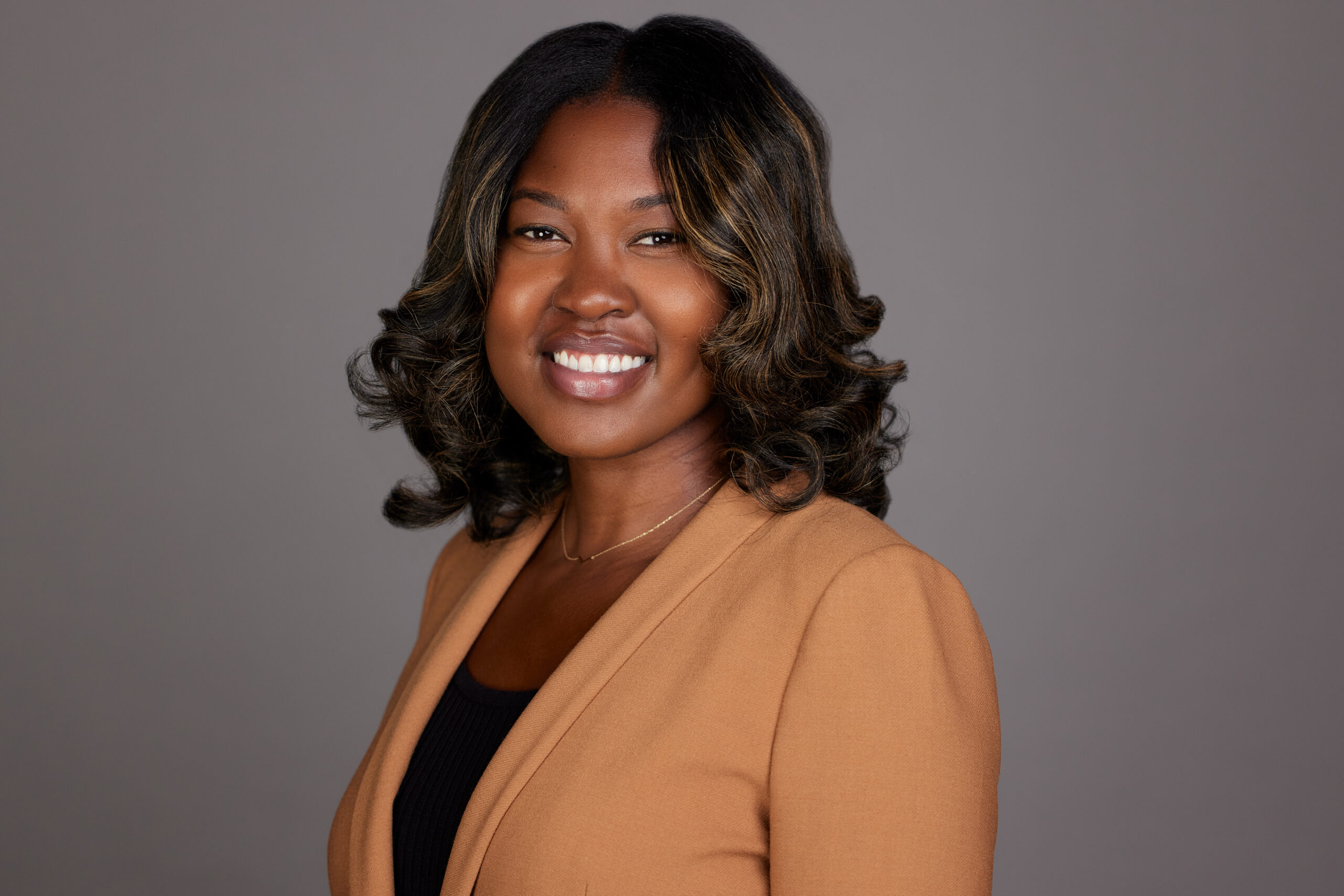 Danielle Campbell
Danielle is a professional athlete turned marketing professional. Currently, she serves as Director of Partner Marketing at Salesforce. Her passion for brand, storytelling and teaching fuels her role at Loyola University Chicago Quinlan School of Business, where she is also an adjunct professor. Previously, Danielle held leadership positions at Wilson Sporting Goods, KemperLesnik, CBS Sports, and Madison Square Garden Company. 
In her first career, Danielle captained the Purdue Women's Basketball team, before she was drafted by the WNBA's Indiana Fever and played professionally in Perth, Australia. She earned her MBA from the University of Kansas where she also served as a Graduate Assistant Coach. 
Danielle spends her free time mentoring student-athletes to build a life beyond sports, volunteer coaching, and as a board member of The Simple Good, a Chicago-based nonprofit.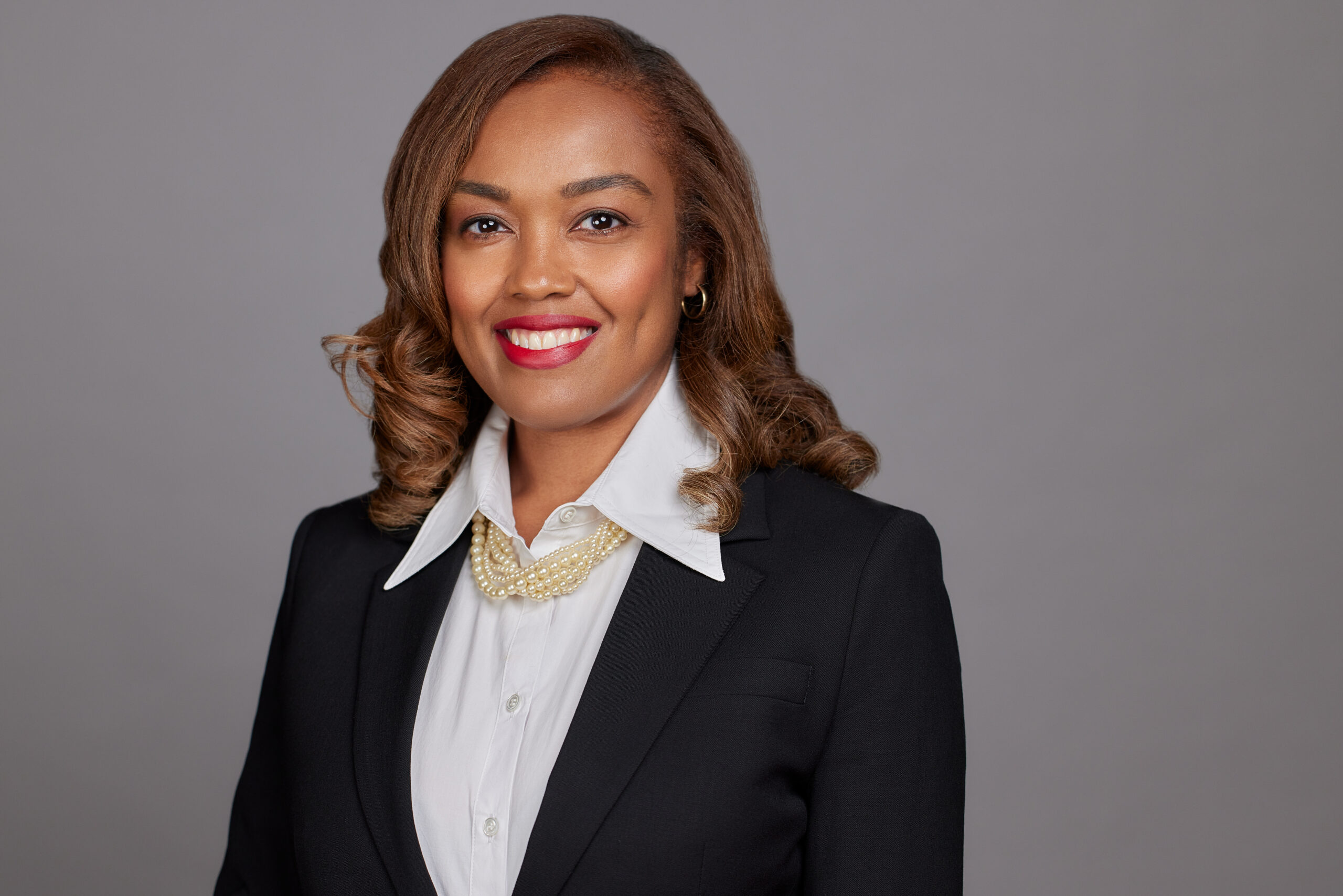 Regena Carson
In her role at Northern Trust, Regena is responsible for leading business diversity and sustainability initiatives. She develops strategy to strengthen the supplier diversity pipeline while further expanding upon the largely successful program objectives.
Prior to joining Northern Trust, Regena led management of the global procurement supplier diversity & local content program spanning across five continents. Regena also led other global DE&I initiatives including; the development and execution of the procurement global early careers program, and leading a corporate business resource group with reach across the US, Caribbean, and UK.
Regena has extensive procurement experience and has held several roles throughout her career which include strategic sourcing and category management, business facing stakeholder management, and supplier diversity. Regena is passionate about DE&I and creating a workplace where all partners and suppliers can compete for an equal opportunity to thrive.
Regena received her undergraduate degree in Supply Chain Management from Michigan State University.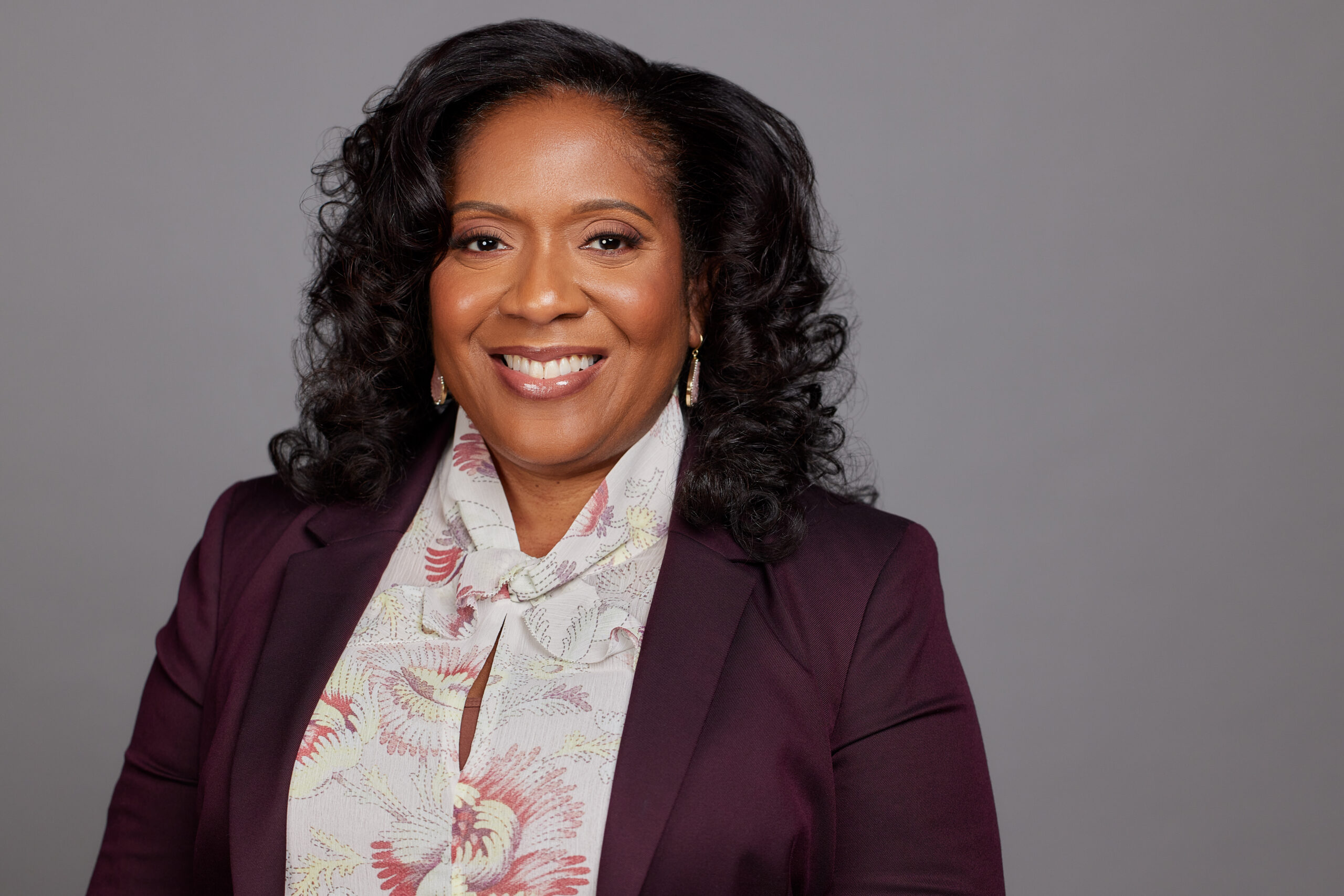 Mekashia Chenault
Mekashia is a dynamic healthcare leader with over 20 years of enterprise experiences across global marketing, portfolio management, and supply chain.  In her current role at AbbVie, she serves as Oncology Brand Management Lead.  Within the Oncology portfolio she drives the brand strategy and partners across multiple cross functional teams to support new product launches, life cycle management, and continuous improvement opportunities for on-market brands.  Prior to joining AbbVie in 2022, she served as a social impact leader driving innovations in healthcare to enhance patients' lives with roles at Hillrom and Abbott.  She received her bachelor's of Science Chemical Engineering from University of Notre Dame in South Bend, IN and a master's in Business Administration from Lake Forest Graduate School of Management.  Mekashia currently resides in Homer Glen, a southwestern suburb of Chicago, with her husband Donte and their two children, Mckenzie and Donovan.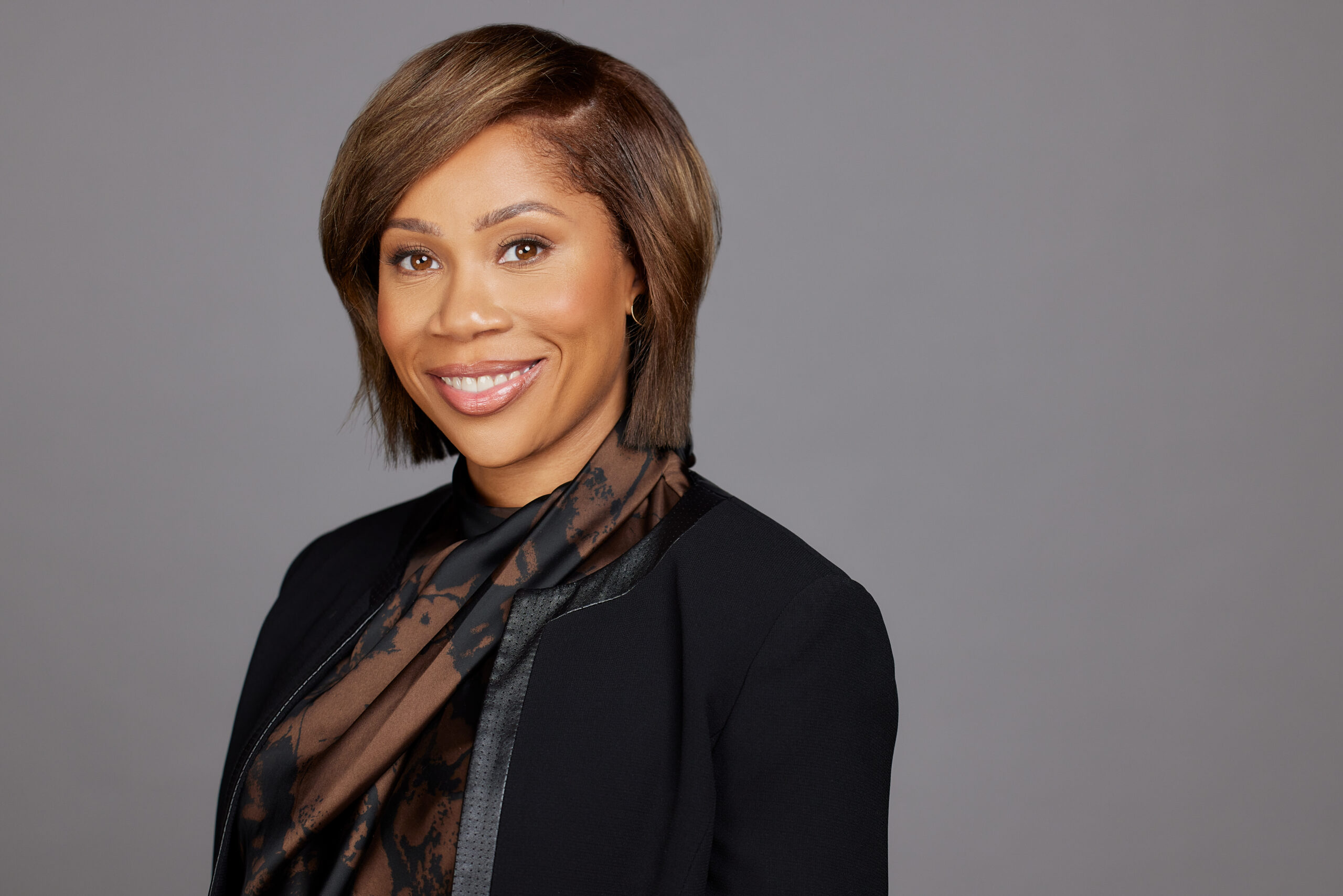 Kalia Coleman
Kalia Coleman is a partner at Riley Safer Holmes & Cancila LLP ("RSHC"), where she focuses her practice on white collar and corporate investigations, commercial dispute litigation, and appellate practice. A former state and federal prosecutor, Kalia served as Deputy Chief of the General Crimes Division while at the United States Attorney's Office. She is a past president of the Black Women Lawyers' Association of Greater Chicago, Inc. (BWLA) and currently serves on the board of directors for Youth Guidance and Legal Prep Charter Academy. Kalia has been named to the Lawdragon 500 Leading Litigators in America list in 2023, Chicago Daily Law Bulletin Media's lists of 40 Illinois Attorneys Under Forty, the Illinois Emerging Lawyer in Commercial Litigation and Criminal Defense Law: White Collar in 2022, and to the Top 100 African American Attorneys in Illinois list in 2022 and 2023 by The National Black Lawyers.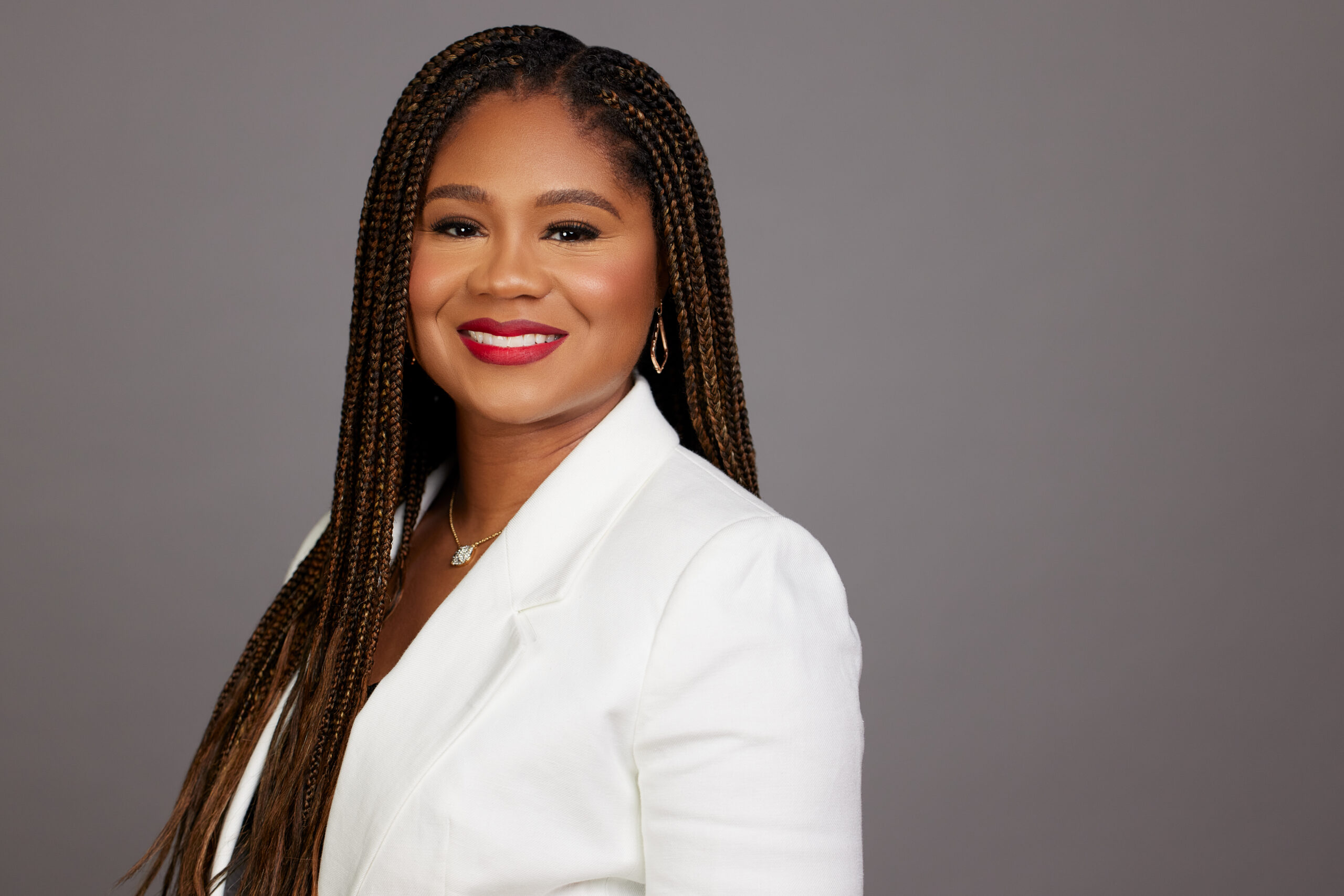 Roniesha Copeland
Roniesha leads America's midmarket sales at Stripe, Inc., where she manages a national sales organization and a $250M ARR business. During her six years at Stripe, she has closed multi-million dollar deals, built and scaled multiple sales teams, and founded the company's Chicago office. In 2019, she was named Global Sales Manager of the Year. Prior to Stripe, Roniesha held various go-to-market, strategy and operations roles across the financial services, ecommerce, and education industries. In 2022, Roniesha was appointed by the International President of Delta Sigma Theta Sorority, Inc. to serve as a member of the national Leadership DELTA committee. Roniesha received a Bachelor of Business Administration from Howard University, a Master of Public Policy from Harvard Kennedy School, and a Master of Business Administration from Harvard Business School. Roniesha currently lives in Chicago with her dog, Nala, and spends her free time watching NBA basketball and exploring new wines.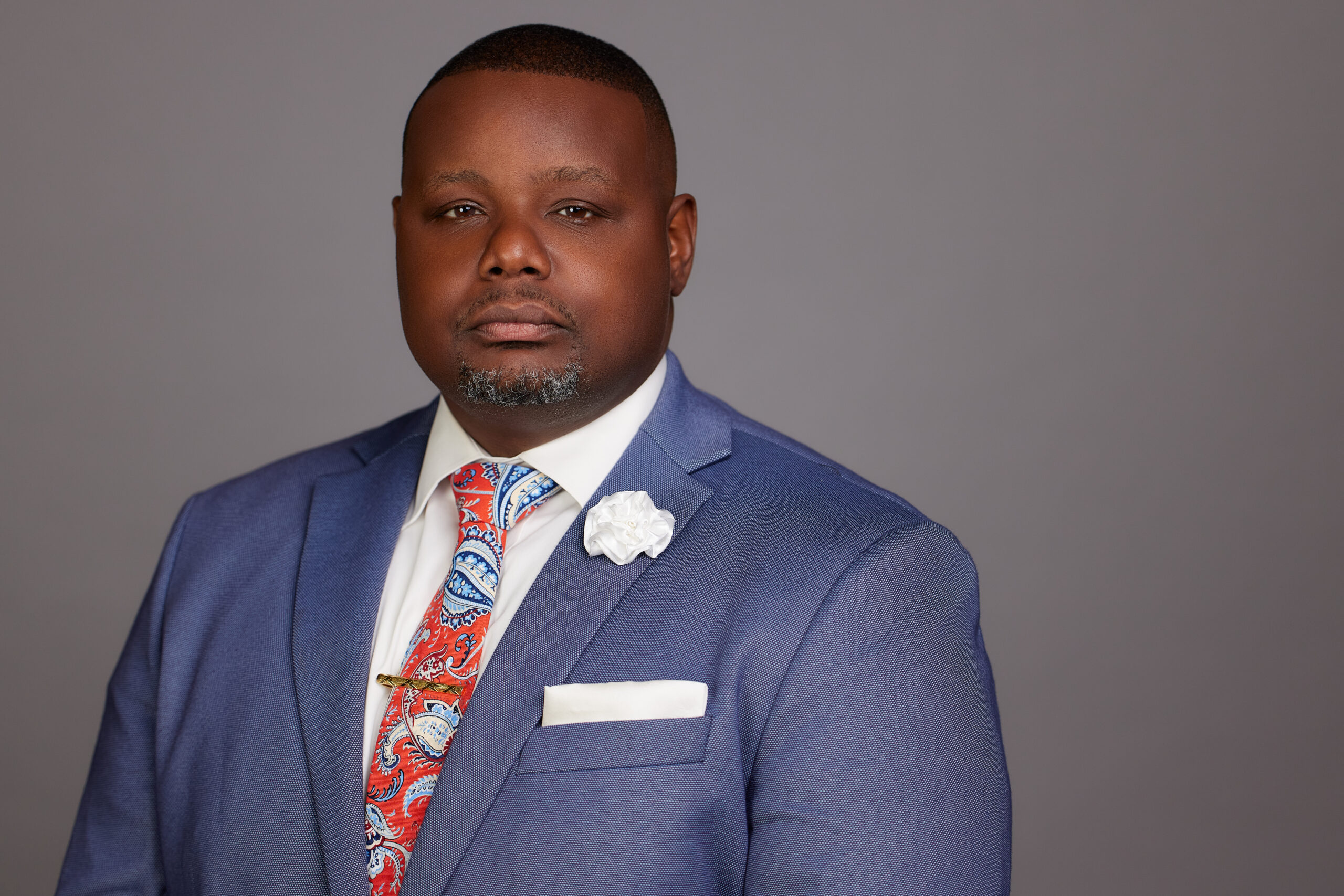 Nicholas Crite
Nicholas serves as the Director, Regional Operations for Nicor Gas. In this role, he is responsible for managing day-to-day operations; which includes ensuring safety, compliance, operational excellence, and customer service for 44 communities in Nicor Gas' metro region.
Nicholas is a member of Alpha Phi Alpha Fraternity, Inc and serves as a board member for Habitat for Humanity – Chicago South Suburbs/DuPage, Owen Scholastic Academy Local School Council, and the University of Illinois Chicago Alumni Association. He is also the founding chair of UIC's Black Alumni Affinity Group; UMOJA: Black Legacy Alumni Coalition. 
Nicholas received his BS in Electrical Engineering; and master's degrees in Urban Planning and Policy, as well as Public Administration from the University of Illinois Chicago. In his spare time, he enjoys barbequing, gardening, and woodworking. Nicholas currently lives on the southside of Chicago in the Auburn Gresham neighborhood with his wife Anisha and their four children.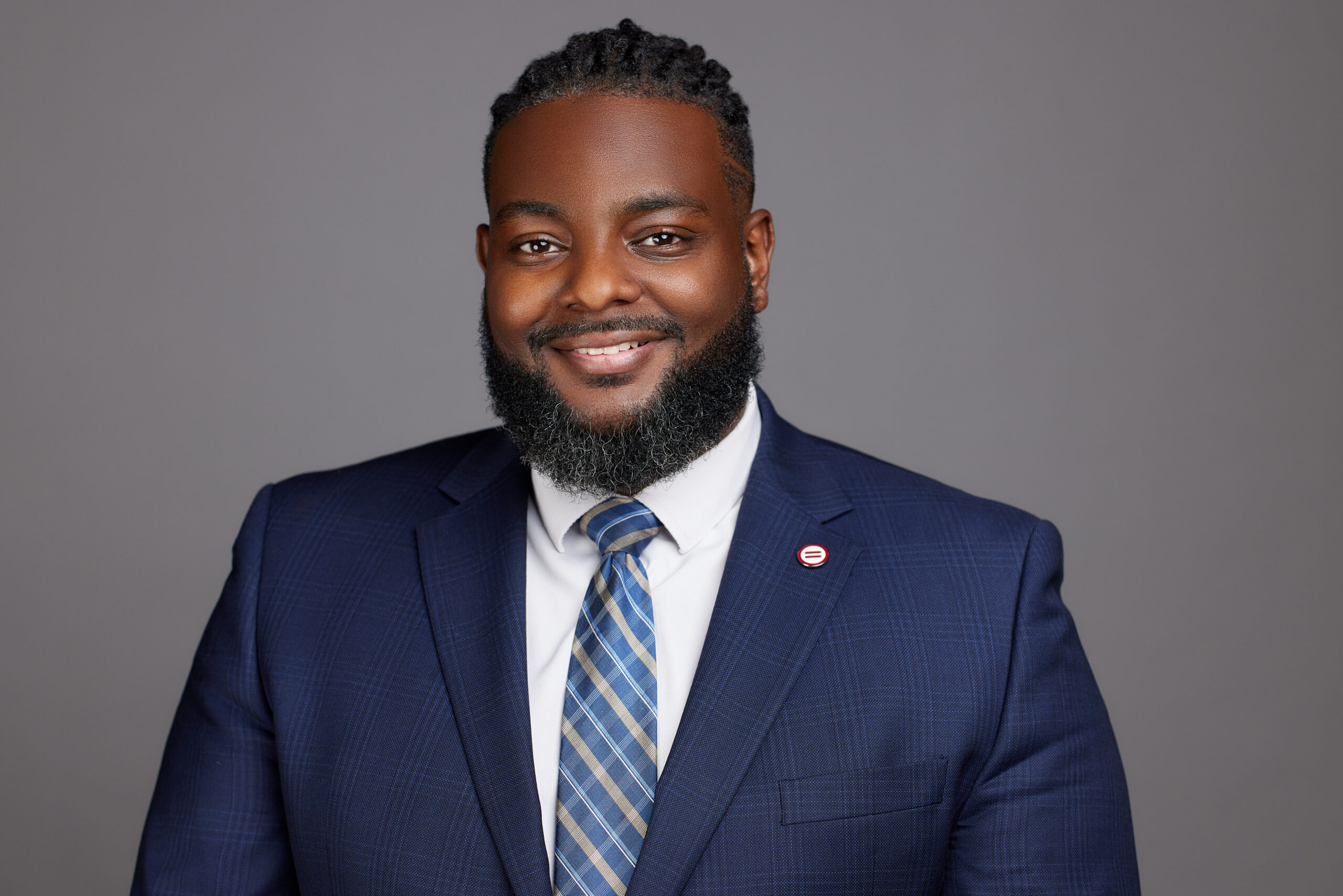 Anthony Driver Jr.
Anthony Driver Jr. is a lifelong southside resident and seasoned political strategist. He has experience in municipal, state, and federal politics as well as in both the private and public sectors. He is a graduate of Howard University and has held research and consultant roles that examined the juvenile incarceration rates in the US and how they are influenced by state policy. 
He is currently the Executive Director of the SEIU Illinois State Council, where he is responsible for leading policy initiatives, organizing campaigns, and advocacy work on behalf of the 160,000 + SEIU members. In his previous role at SEIU, Anthony served as lead strategist on winning campaigns that raised the minimum wage to $15 per hour in Chicago and created a Civilian Oversight Board over the Chicago Police Department. In August of this year, Anthony was appointed as a Civilian Oversight Commissioner for the City of Chicago, and subsequently selected as president of the Commission.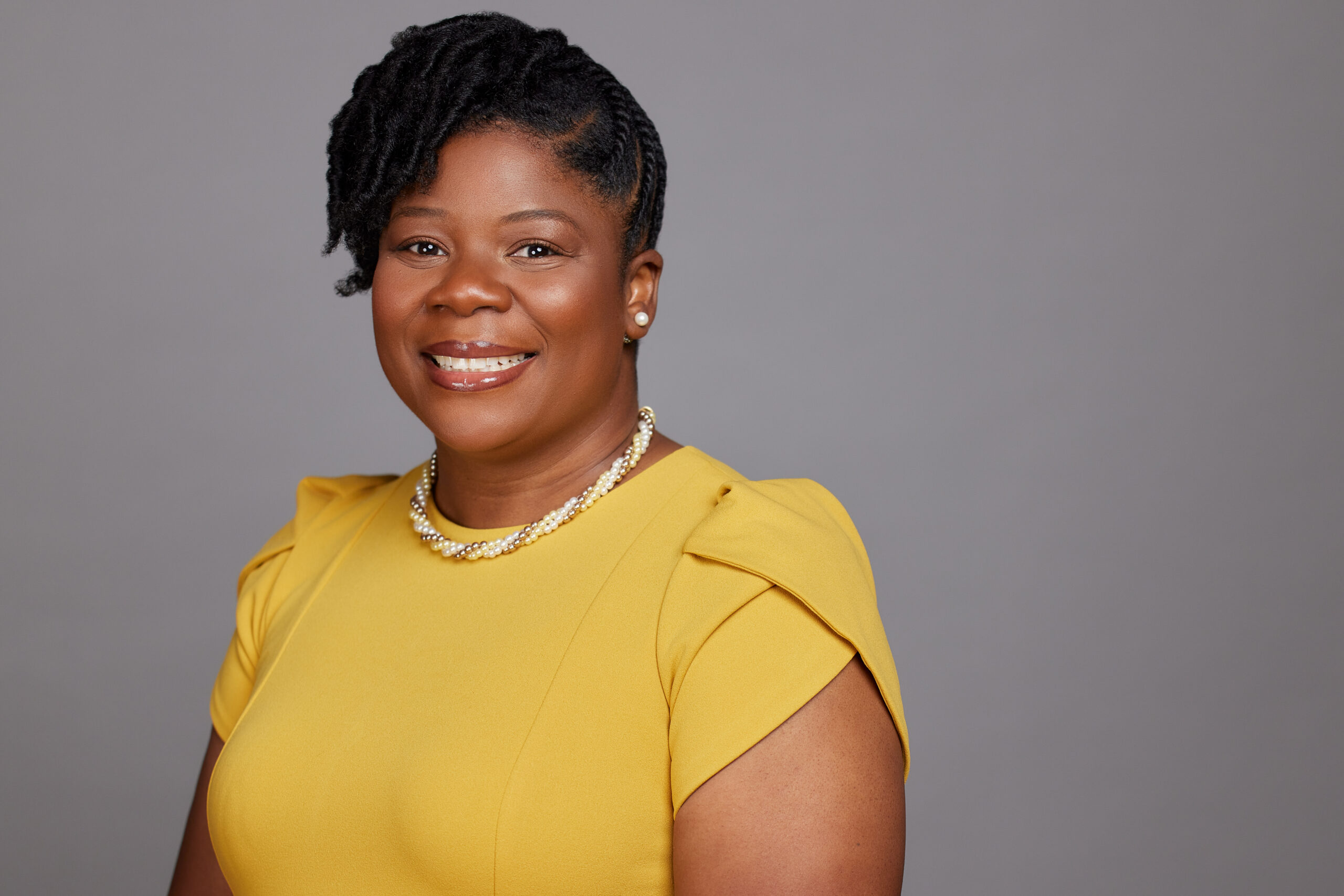 Tamakia "TJ" Edwards
TJ serves as the Chief Strategy Officer for Comprehensive Construction Consulting Inc. TJ is a seasoned strategist, operations leader, and change agent with a history of leading organizations through a range of transformation initiatives of varying size and scope. With a value-added mindset and always with an eye to the future, TJ continually distinguishes herself as a growth driver, value creator, and business partner to her leadership teams. TJ is active in her community as evidenced in her service as a board member for the Indian Boundary YMCA. TJ also served as a Hinsdale D86 Board member, Special Facilities committee member, and on the Community Equity Leadership Team. TJ holds a Master of Business Administration from Northwestern University and a Bachelor of Science in Architectural Engineering from Illinois Institute of Technology. TJ resides with her husband Herb and their three sons in Burr Ridge, a suburb of Chicago.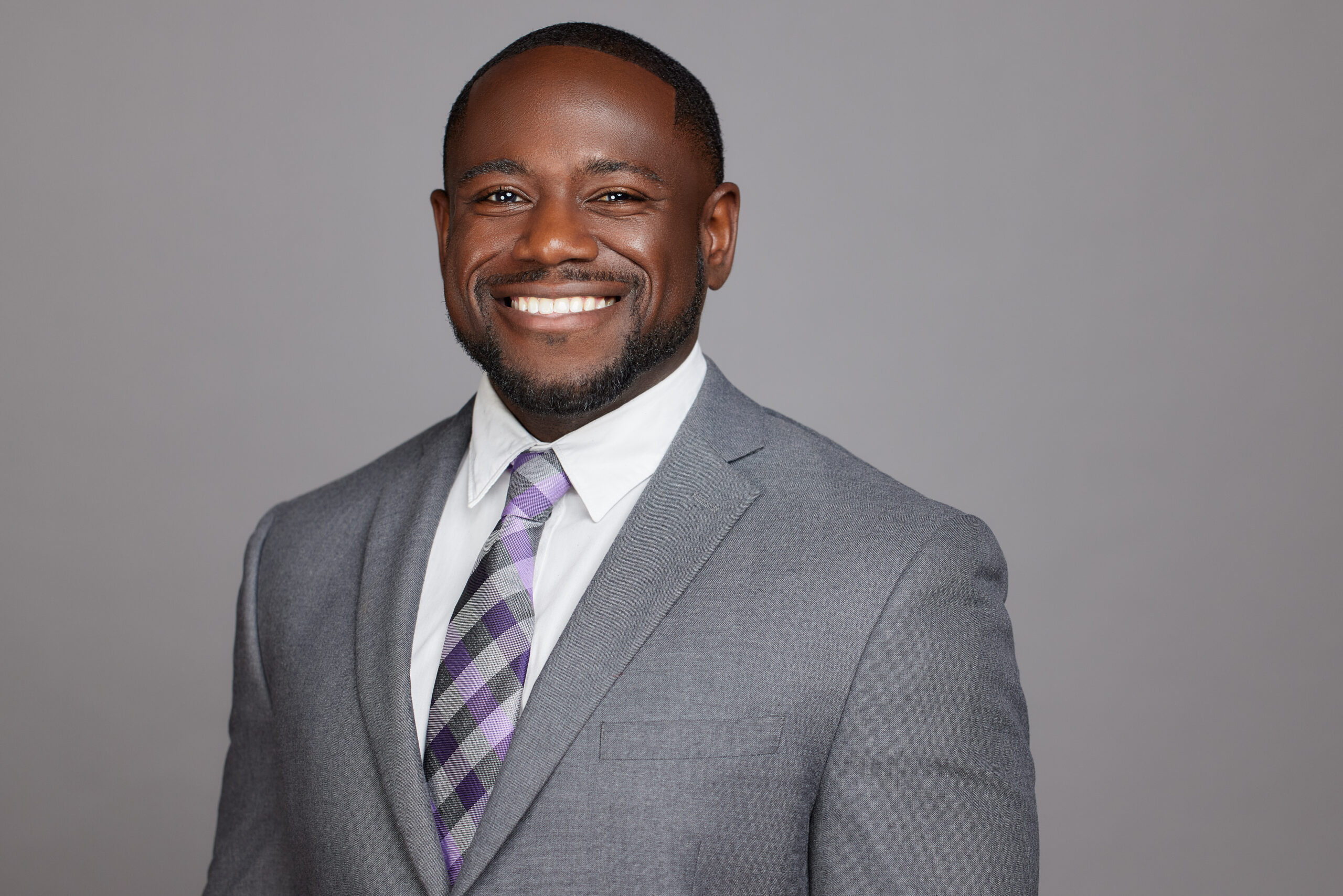 Dr. Aaron D. Franklin
Aaron D. Franklin DNP, RN, NEA-BC is a native of New Orleans, LA. After earning a Bachelor of Science in nursing from Lamar University, Beaumont, TX, Dr. Franklin migrated to Chicago, Illinois, and began his nursing career at Rush University Medical Center (RUMC). Dr. Franklin completed both a Master of Science and Doctor of Nursing practice in nursing leadership at Rush University and is adjunct faculty and founder/advisor for the Men in Nursing student organization focused on recruitment and retention. Dr. Franklin is a board member of the American Association for Men in Nursing and has a strong passion for removing barriers for diverse community members interested in careers in healthcare. Dr. Franklin has held many nursing leadership roles and is currently senior program manager in RUMC's human resources. Dr. Franklin lives in the south suburbs of Chicago, with his husband Scott Tillman.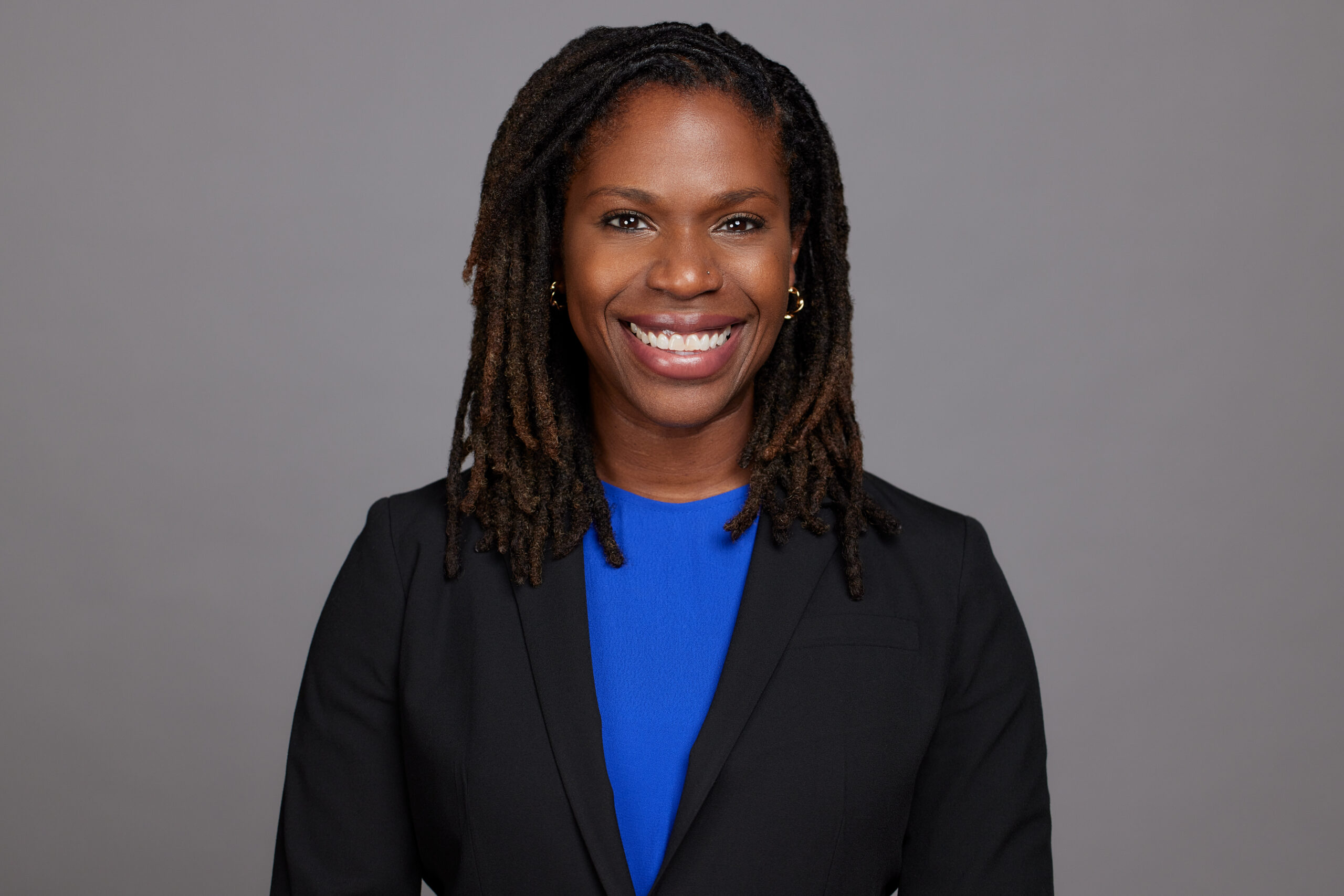 Nancy Ukpe Gargula
Nancy serves as Manager, Special Initiatives, on the People and Culture team at the MacArthur Foundation and brings 15 years of experience in driving organizational culture and creating innovative solutions to support the employee experience. In her current role, she is leading efforts in reimagining the intersection of work and well-being, cultivating relationships internally and externally in response to the changing needs of the organization and its employees. Prior to joining the MacArthur Foundation, Nancy led diversity and inclusion initiatives at the Institute of Food Technologists and facilitated leadership development strategies with the YMCA national office. She currently serves on the Hartwick College alumni board. She received her Bachelor of Arts degree in Psychology from Hartwick College in Oneonta, NY and Master of Arts degree in Counseling Psychology from Adler University in Chicago, IL. Nancy resides in Oak Park, IL with her husband Mike, their two children, Jackson and Janelle, and dog, Rosie.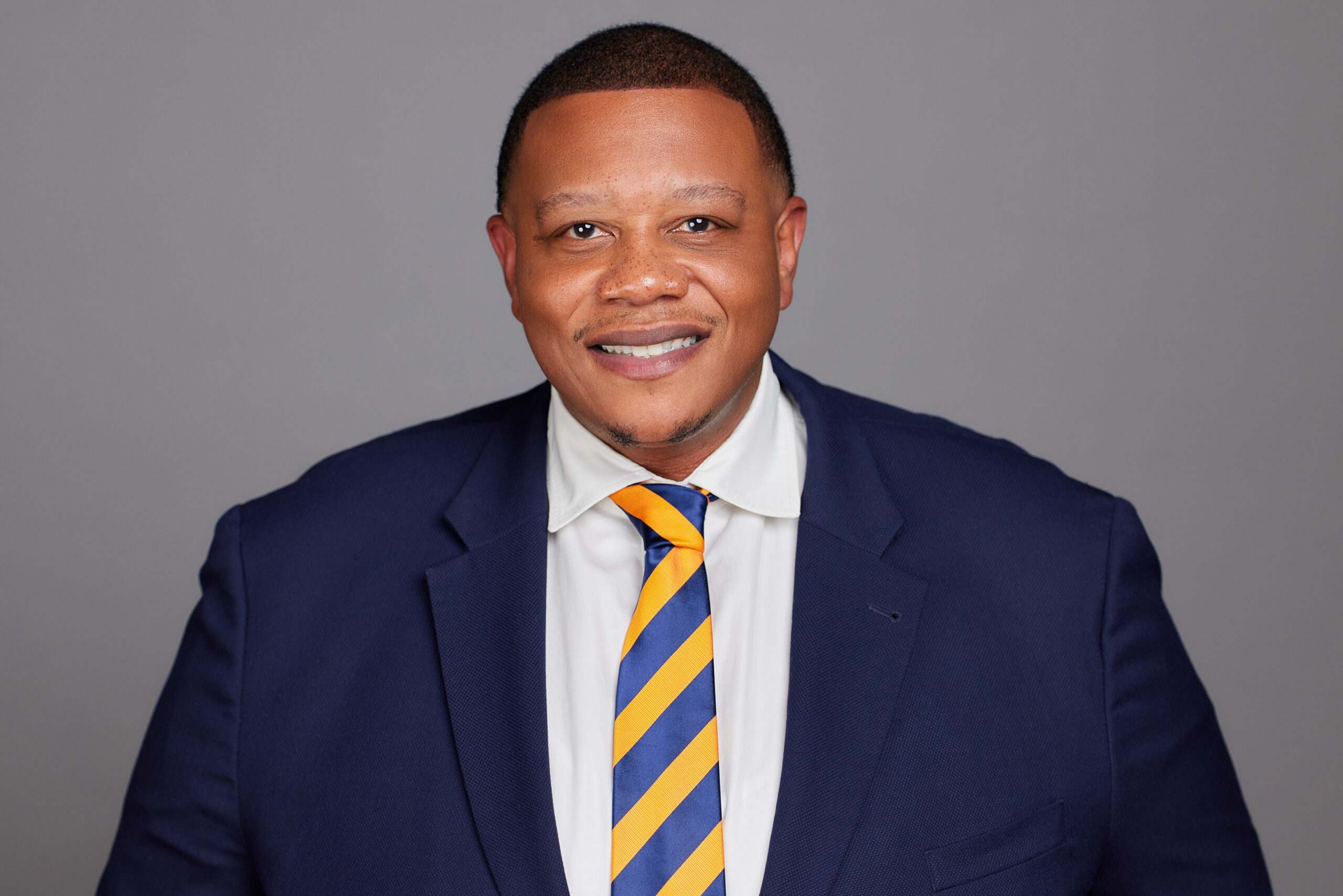 Dionysius Hall
Dionysius Hall is the Managing Director of the Youth and Family Services Center at the Chicago Urban League. With a Bachelor of Science in Political Science from DePaul University, he possesses nearly a decade of distinguished nonprofit management experience. Dionysius is an ardent advocate for Chicago's youth, actively contributing to various board initiatives to transform young lives across the city. Hailing from the vibrant South Side of Chicago, he has rooted his lifelong commitment to community development. A proud Kappa Alpha Psi Fraternity, Inc. Life Member, he is also celebrated as a curator of experiences. Beyond his professional pursuits, Dionysius is an intrepid food traveler, having explored gastronomic wonders in over 25 countries spanning five continents. His dedication to fostering change, both locally and globally, underscores his passion for empowering individuals and uplifting communities.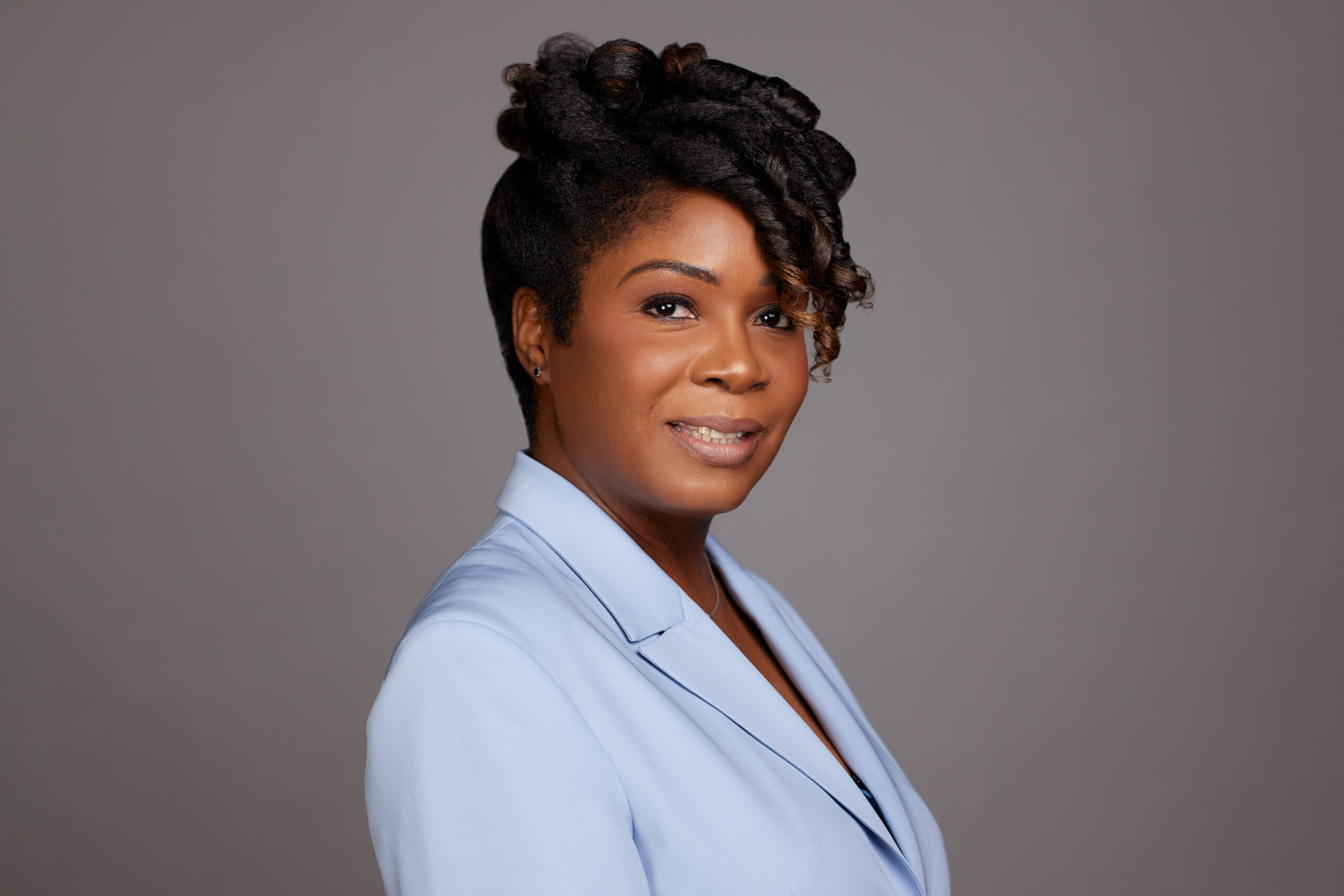 Kanasha S. Herbert
Kanasha is Senior Counsel at Locke Lord LLP where she focuses her legal practice on representing companies and institutional investors in mergers and acquisitions, venture capital and growth equity transactions, and other ongoing corporate representation. Kanasha represents clients across multiple industries including life sciences, high-tech, manufacturing, food and beverages, and healthcare. 
Prior to becoming an attorney, Kanasha was a hardware engineer for HP. 
She currently serves as a member of the Board of Directors of Guest House, a Chicago-based non-profit which provides low-cost housing for patients receiving care at Chicago hospitals and their families. 
Kanasha received a Juris Doctor degree from Boston College Law School, a Master of Science in Engineering Management and a Bachelor of Science in Electrical Engineering with a minor in Mathematics from Northeastern University.
Kanasha is a native of the U.S. Virgin Islands. Prior to relocating to Chicago in 2021, she was a long-term resident of the Boston area.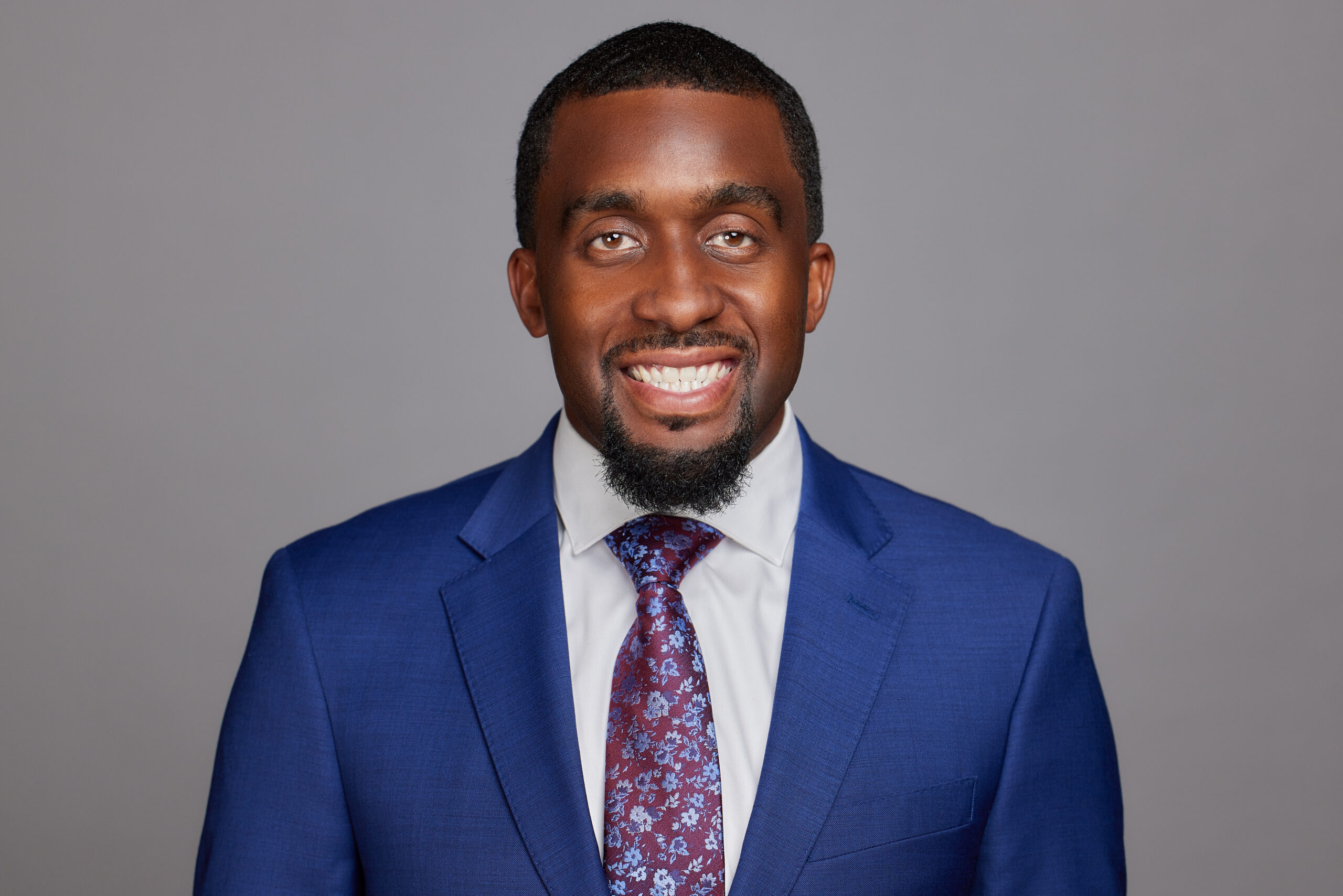 Michael Hill
Michael is a Managing Director for CIBC Bank USA INC, serving as the Deposit and Liquidity Director for the Private Wealth Management group. In this role he is in charge of leading all deposit related initiatives and functions for the group, as well as leading treasury sales. He manages procedural and policy updates and training that impact high risk money movement activities. His treasury responsibilities involve working with high net worth individuals, family offices and business banking clients on the best way to send and receive payments. Prior to joining the Private Wealth group he served as Treasury Sales Officer within CIBC's Business banking group. He received his MBA from DePaul University and his Bachelors of Science degree from Indiana University in Bloomington, Indiana.  Michael resides in Hobart, Indiana with his wife, three children, and German shepherd. When asked about how he feels about his work, his response is "I whistle to work."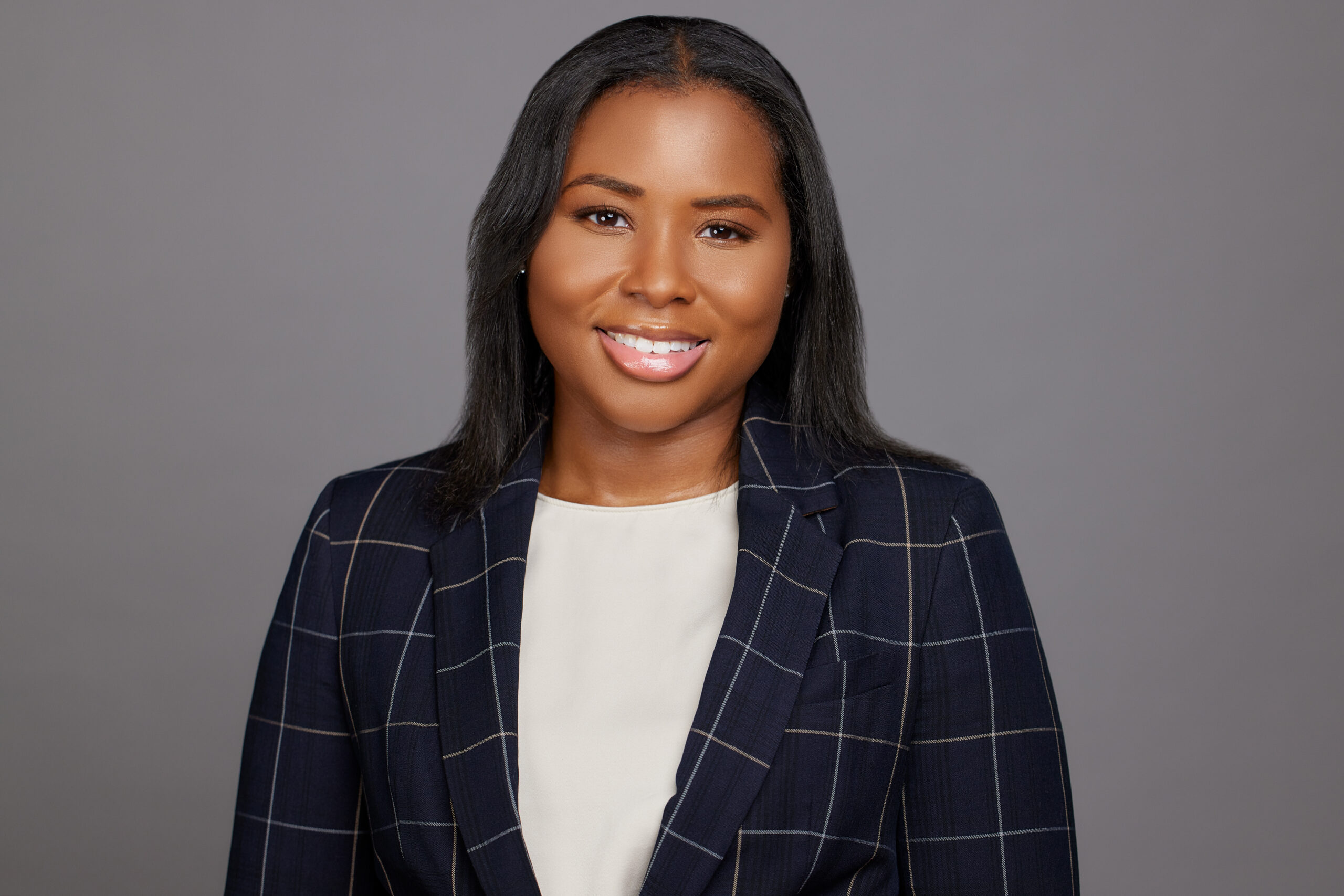 Aleschia Hyde
Aleschia is a federal judicial law clerk for the Northern District of Illinois. As a former litigation associate at Kirkland & Ellis, Aleschia represented clients in the private equity, pharmaceutical, technology, medical, and environmental industries in complex commercial matters. She also maintained a robust pro bono practice focused primarily on criminal defense and appeals and has been recognized numerous times for her pro bono service. She is an adjunct professor at Northwestern Law and a scholar on constitutional rights for black diaspora in the Americas. Aleschia is also a Teach For America Detroit alumna. She received her bachelor's degree from Dartmouth College, her master's degrees from the University of Michigan and The University of Chicago, and her law degree from Northwestern Pritzker School of Law. Aleschia currently resides in Bronzeville with her 4-year-old schnoodle Jace Oliver and enjoys playing tennis, running, traveling, and attending Beyoncé concerts.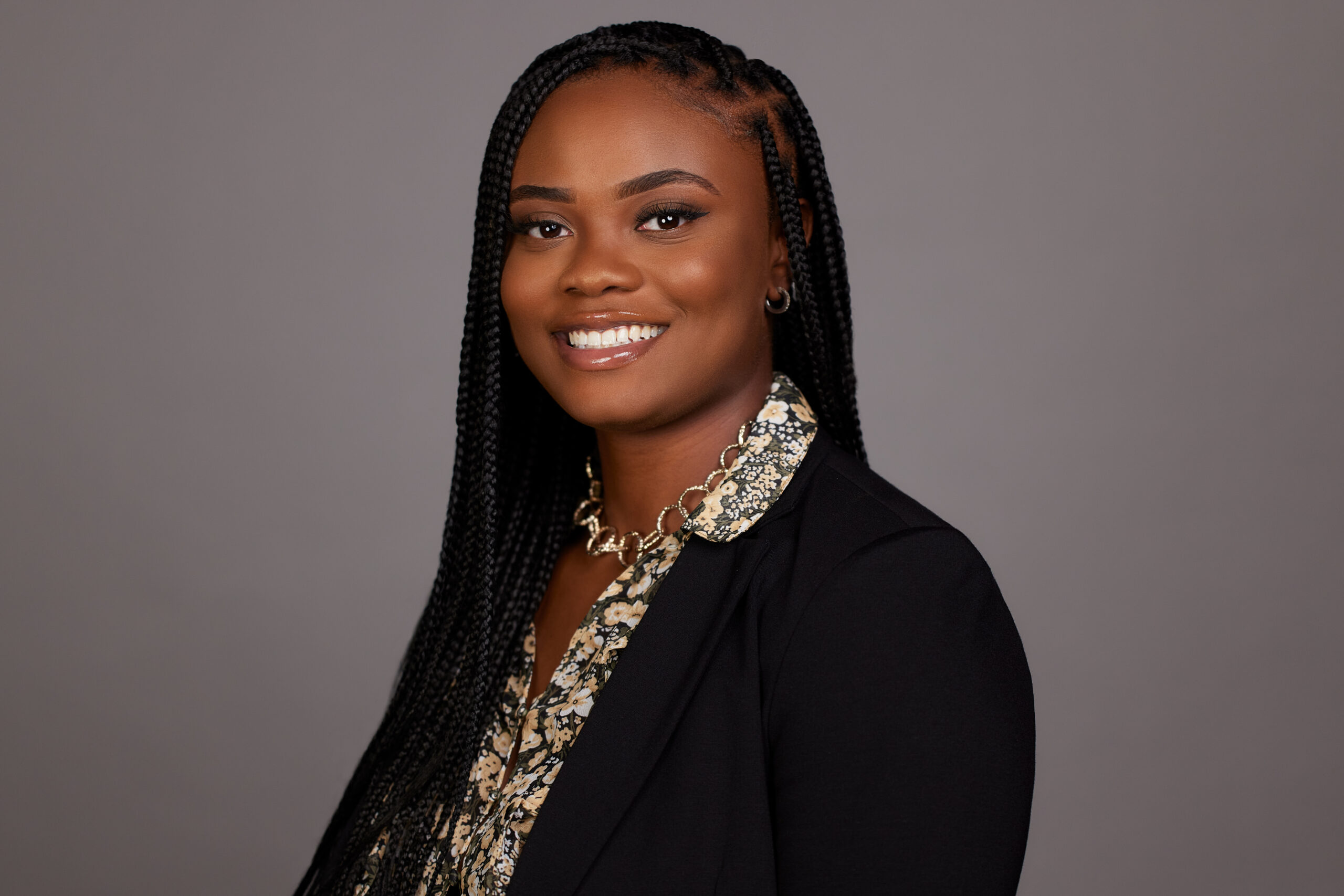 Jada Jamison
Jada serves as a Utility Key Account Manager for Hitachi Energy and has past years of experience in operations program management and various engineering roles (validation, design, application, and sales). She is responsible for managing the entire Hitachi Energy portfolio through strategic accounts in Illinois and Michigan. She is also responsible for developing new business and strategic relationships within the accounts and their affiliated partners. Prior to joining Hitachi Energy, Jada held positions at AD Process Equipment, Northrop Grumman, and Navistar. Jada has been an active member of the National Society of Black Engineers (NSBE) since 2013, is an active member of the Chicago Professionals Chapter, and is currently serving as the Regional Professionals Treasurer. She received a Bachelor of Science Degree in Mechanical Engineering from the University of Illinois in Chicago. Jada currently resides in Chicago's South Loop neighborhood with her partner, Jerrod, and two daughters, Brooklynn and Journee.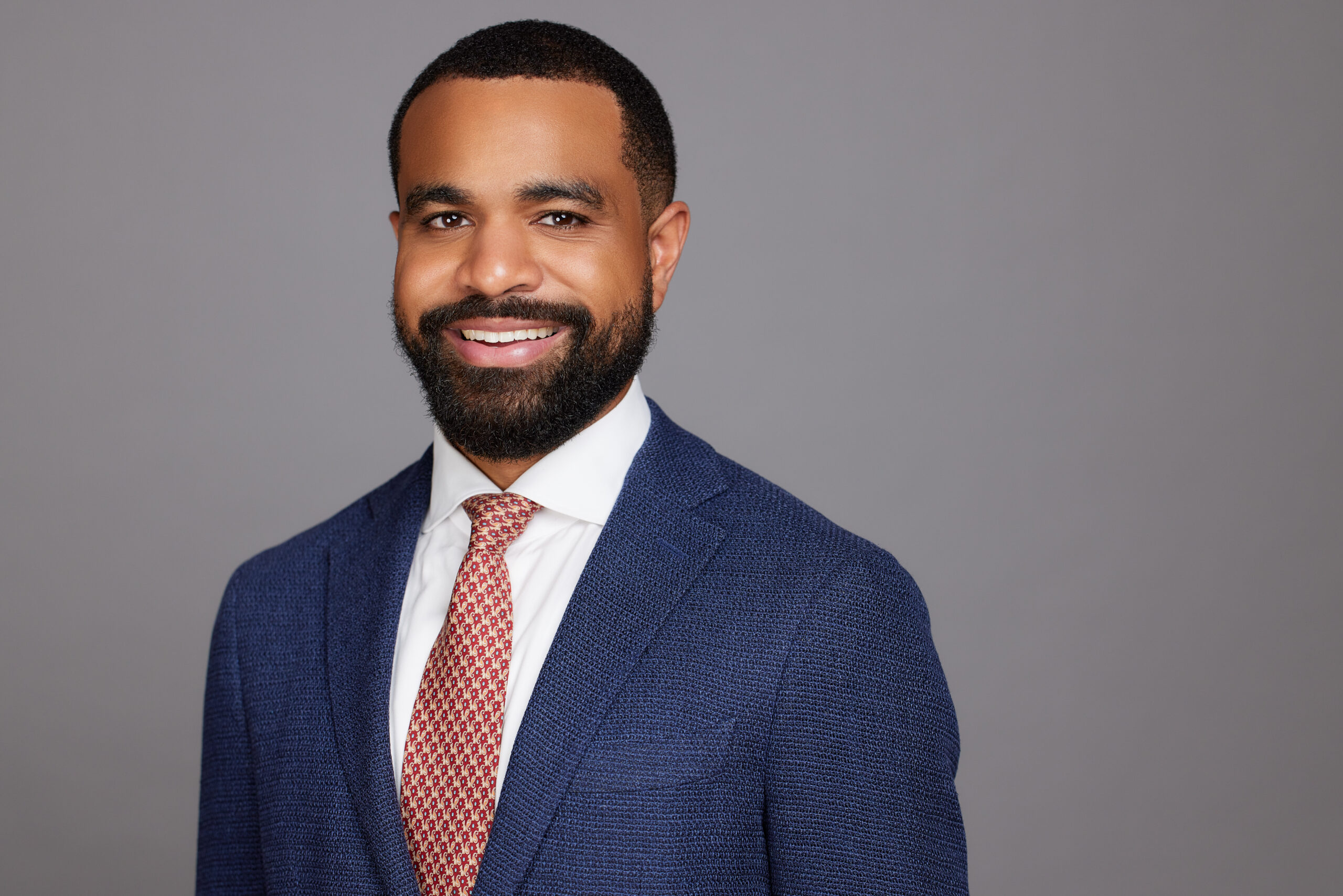 Sean Johnson
Sean Johnson serves as the Chief Information Officer (CIO) of the Cook County Treasurer's Office, responsible for the strategic management and IT operations for $17 billion in tax revenue collection, investment, and distribution. A true devotee of Chicago, Sean also serves on the Civic Federation as a board member for the Council of Advocates and committee member for Property Tax Policy. Dedicated to promoting financial literacy, his vision is to drive innovative financial management solutions ensuring the betterment of economically disadvantaged communities in Chicago.
Sean honed his financial expertise while at GATX Corporation. A leader on the FP&A team for the Rail division, Sean worked on the acquisitions of railcar fleet portfolios and helped to manage a $1 billion fiscal budget. He earned his bachelor's degree in finance and economics from the University of Illinois at Chicago.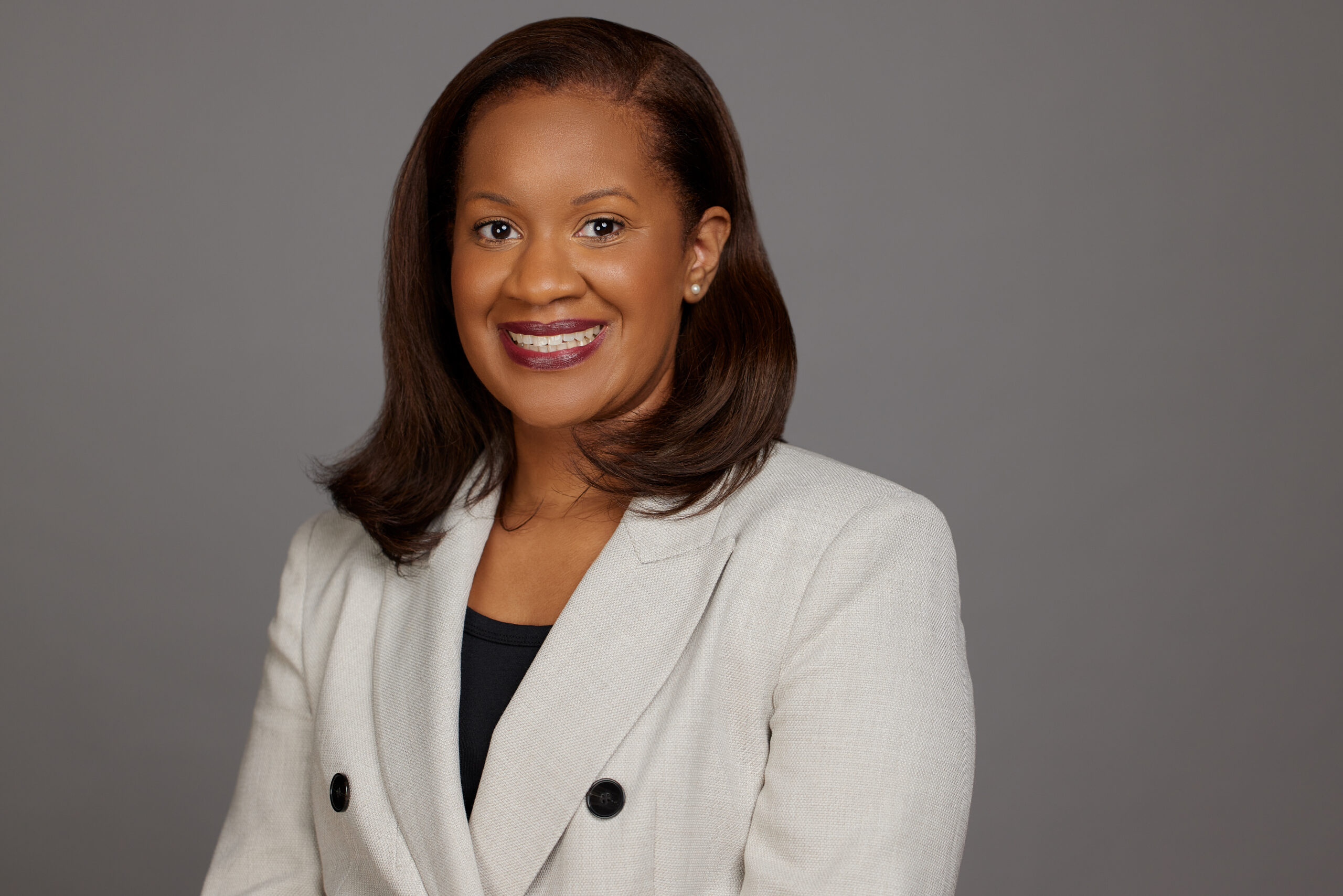 Veronica R. Johnson, MD
Veronica R. Johnson, MD is an obesity medicine physician and Assistant Professor in the Department of Medicine at Northwestern University Feinberg School of Medicine. She received her Bachelor of Science degree in Biopsychology and Cognitive Sciences from the University of Michigan and her Doctor of Medicine from the University of Illinois in Chicago. Dr. Johnson completed her residency in Internal Medicine and Pediatrics at Tulane University and fellowship in Clinical Obesity Medicine and Metabolism at the University of Texas in Houston. Dr. Johnson is board certified in internal medicine, pediatrics, and obesity medicine. 
Her research interests include obesity management and its integration into primary care. She is passionate about delivering quality weight management care to underserved minorities.
Dr. Johnson is a leading expert within the field of obesity medicine. She has been featured on national television including ABC News, NBC News and Good Morning America.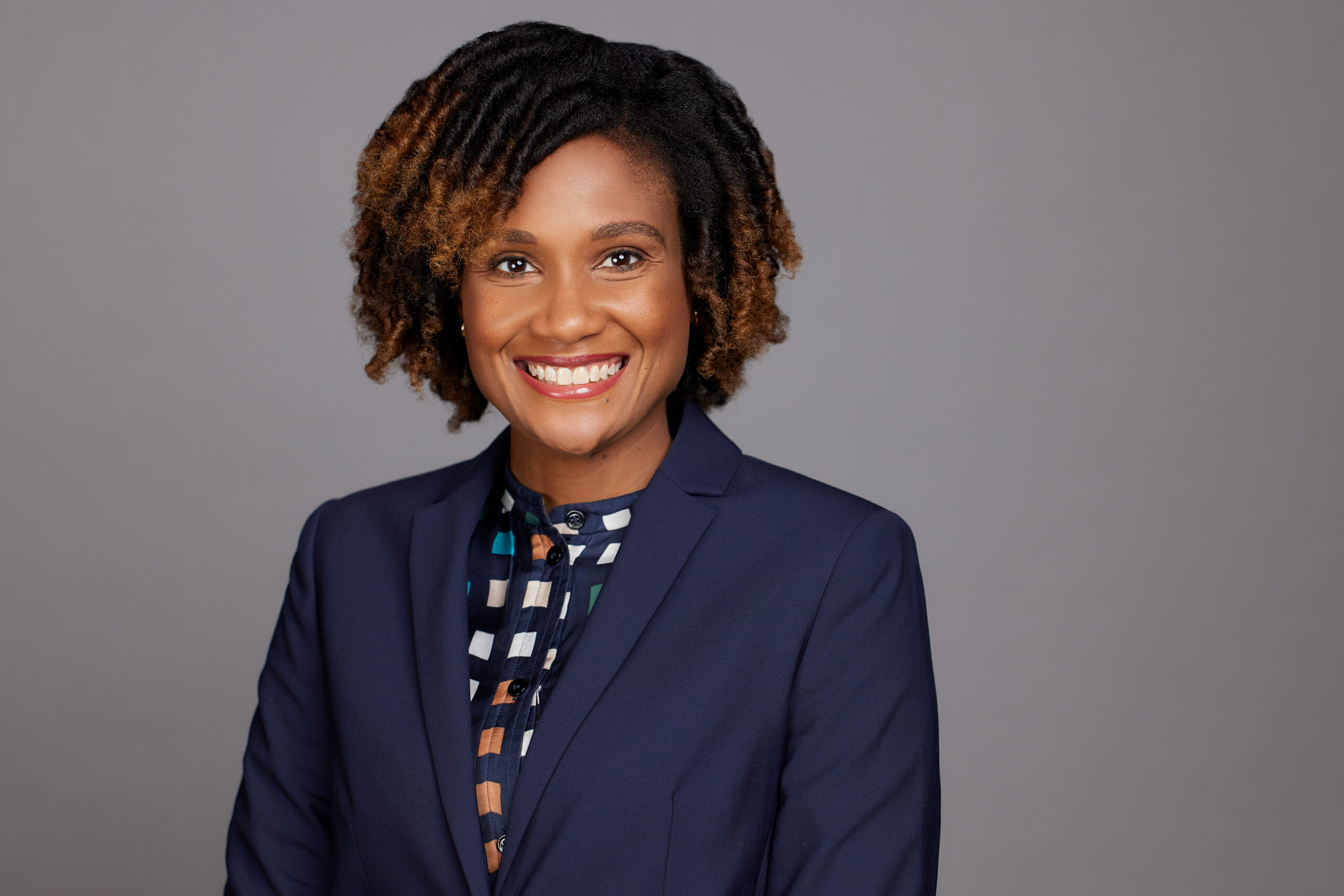 Nicole Johnson-Barnes, CFA
Nicole serves as a Vice President, Senior Portfolio Manager for Northern Trust's Foundation & Institutional Advisors National Practice.  She is responsible for managing and implementing fully discretionary, investment portfolio management to nonprofit institutions and collaborating with staff and board members to develop, execute, and monitor customized investment programs that support their missions and long-term goals. Nicole has more than 17 years of financial services experience. Prior to rejoining Northern Trust, Nicole held senior level positions at Marquette Associates, Mesirow Financial, and within Northern Trust's Asset Management division.  Nicole received a Bachelor of Business Administration from the University Of Michigan Ross School Of Business in Ann Arbor, MI.  Nicole is a Chartered Financial Analyst (CFA) and an active member of the CFA Institute and the CFA Society Chicago.  Nicole currently resides in the Bronzeville neighborhood of Chicago with her husband Dunstan and their daughter Amara.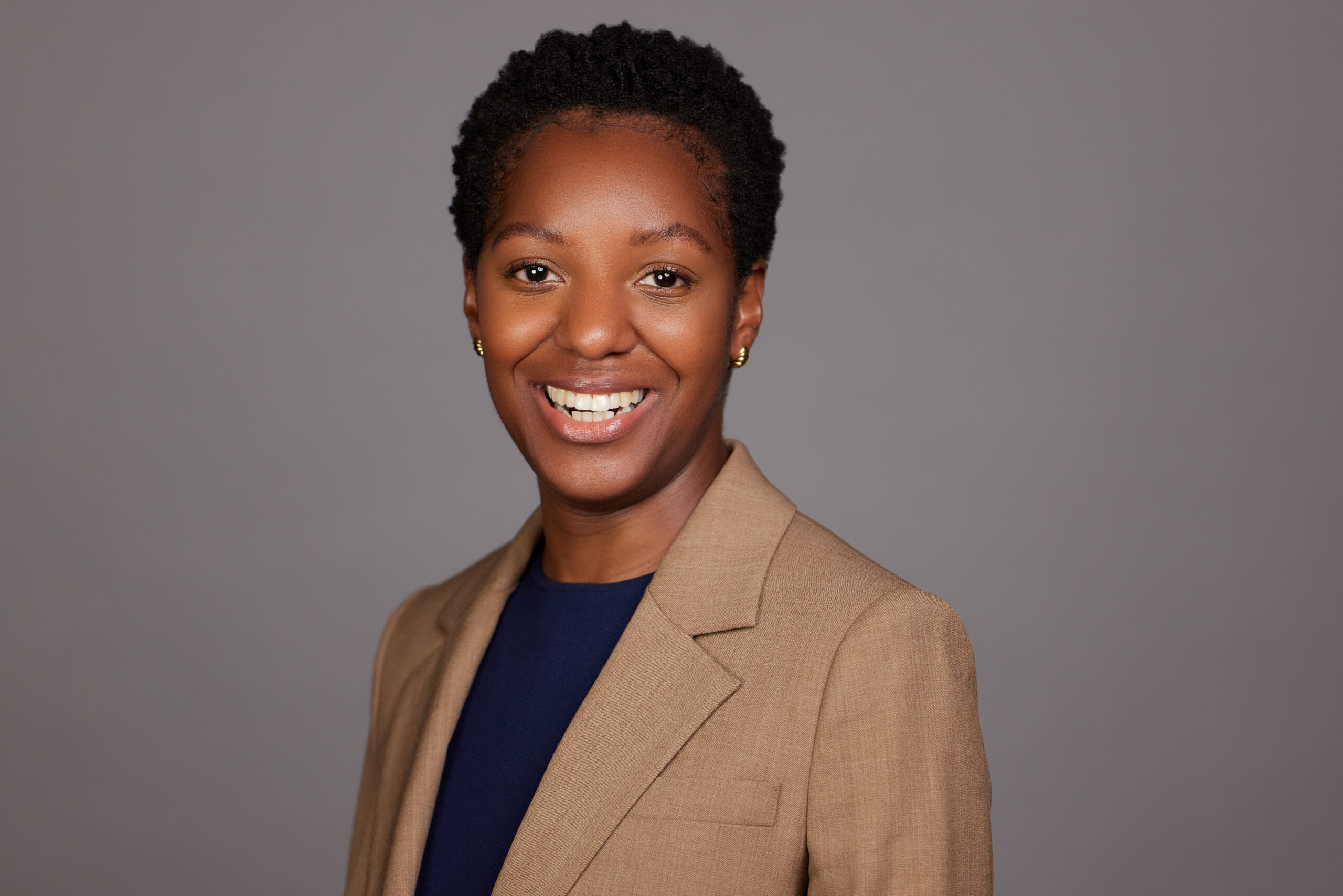 Jennifer King
Jennifer serves as the Interim Executive Director of the Cook County Department of Human Rights and Ethics, where she leads enforcement of anti-corruption and human rights laws through investigations and compliance audits. 
Jennifer is adept at navigating complex legal landscapes, providing strategic legal counsel, and ensuring adherence to legal regulations. Prior to her current role, she served as a civil litigator in the Cook County State's Attorney's Office and was a Presidential Management Fellow with the U.S. Department of Agriculture and U.S. Attorney's Office for the Eastern District of North Carolina. 
Jennifer earned her Juris Doctor from the University of Illinois, Urbana Champaign College of Law. She is a founding board member for South Chicago Dance Theatre, completing six Board terms. When she is not directing her department's enforcement efforts, you will find her traveling to a new destination or dining at a new restaurant in the city.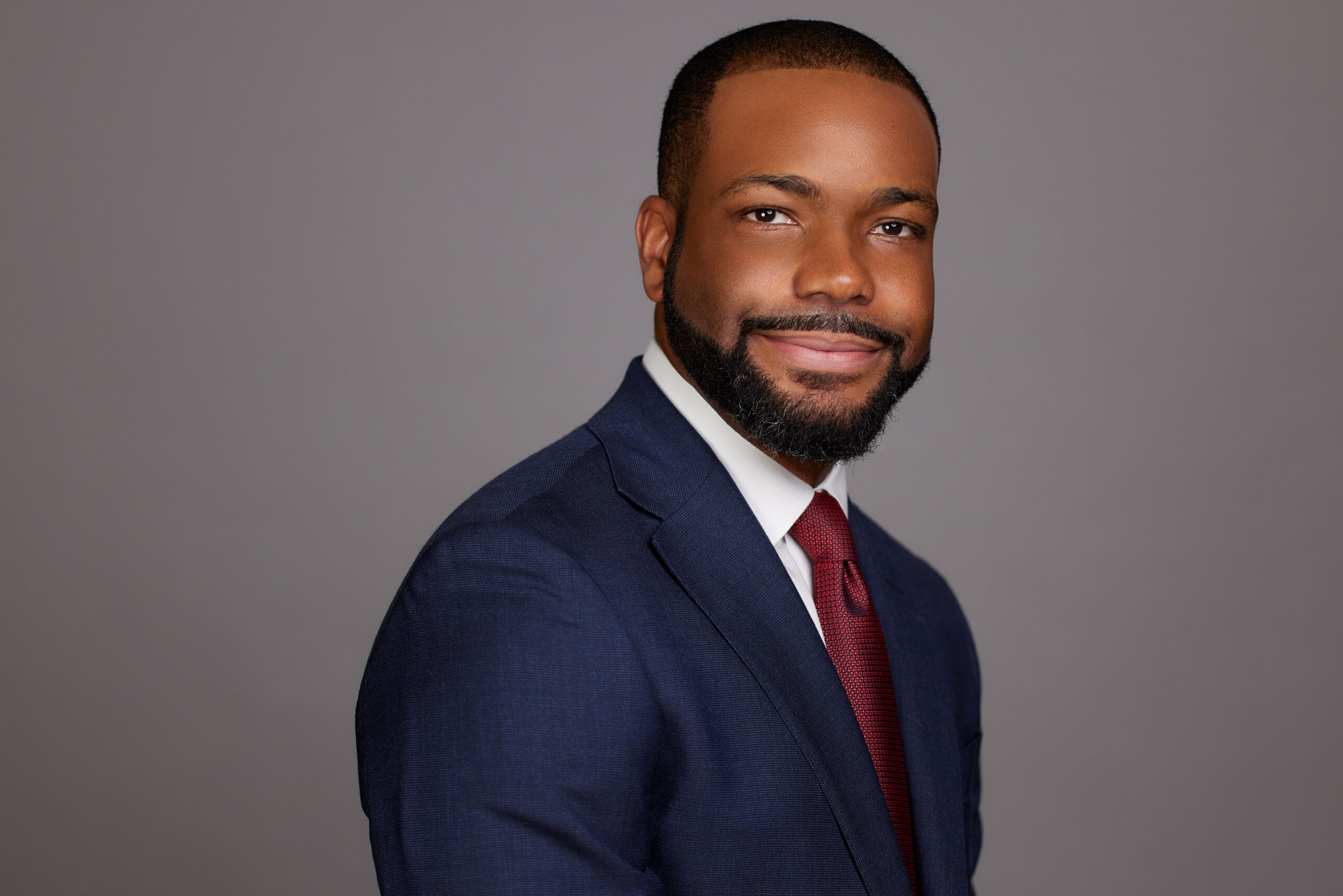 Danan Kirby
Danan Kirby is a Vice President and Client Portfolio Manager for Ariel Investments. He serves as a liaison for the investment team and key investment decision-makers, communicating the process and results of the firm's investment strategies. In a research capacity, Danan covers financial services firms. Prior to joining Ariel, Danan was a Client Portfolio Manager for Thornburg Investment Management, covering both equities and fixed income. Earlier in his career, he served as a federal banking regulator at the Federal Deposit Insurance Corporation during the financial crisis. Danan is also a combat veteran of the U.S. Army. He volunteers with the Veterans of Foreign Wars and helps fundraise for the Child's Play charity. He graduated summa cum laude from the University of New Mexico's Anderson School of Management with a BBA, concentrating in finance and is a CFA charter holder.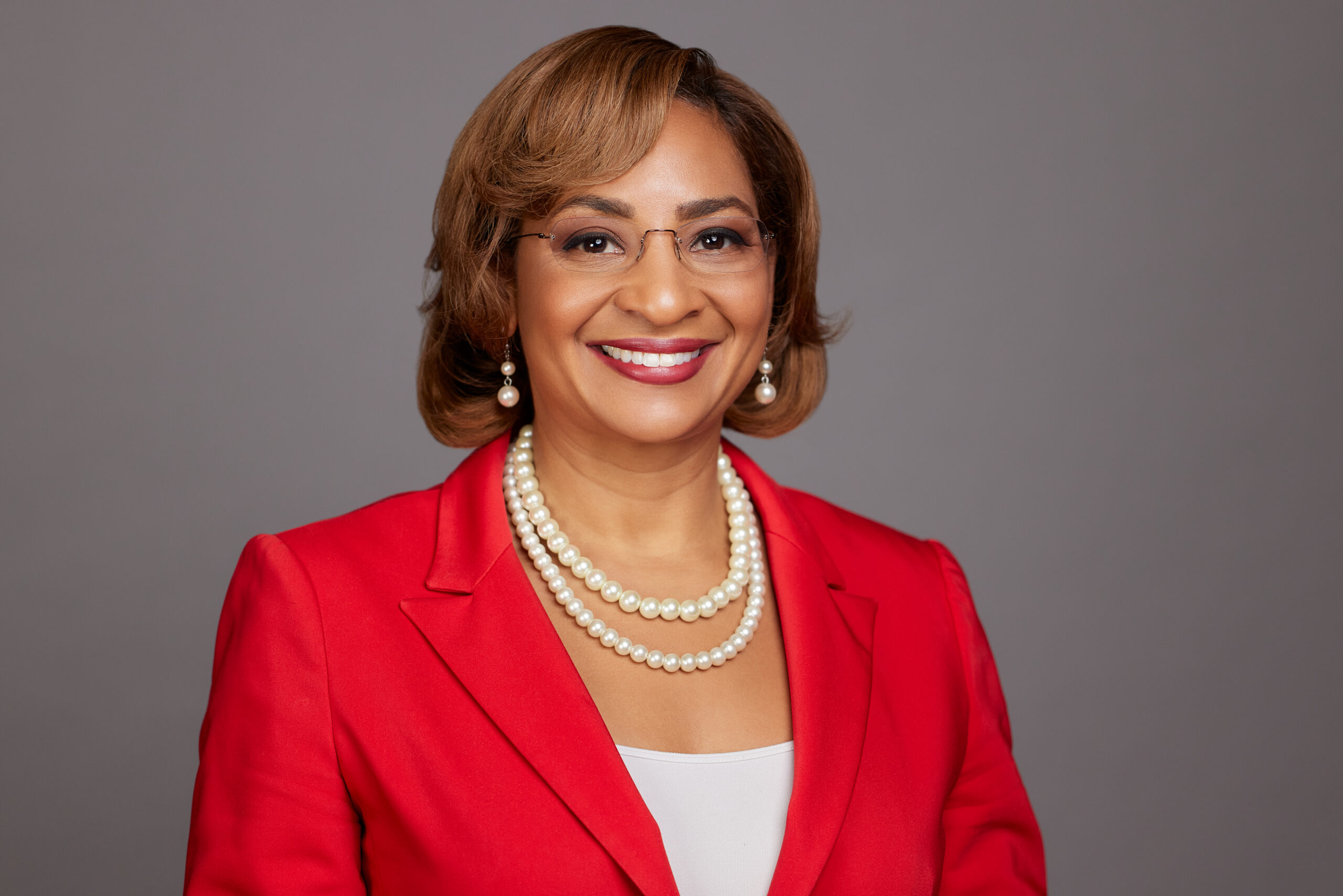 Dr. Annise Lewis
Dr. Annise Lewis is an esteemed educator with a 20 year educational journey that began at Hampton University, where she completed her Master's in Teaching after earning a Bachelor's in Psychology. Her dedication to educational equity led her to teach and lead in Charlotte Mecklenburg Schools and pursue a second Master's in School Administration at Gardner-Webb University.  As an advocate for school transformation, Dr. Lewis moved to Chicago to continue serving as an Elementary Principal, Director of School Leadership and now Network Chief of Schools, influencing educational outcomes pre-K to eighth grade in Chicago Public Schools. Beyond her leadership in public schools, Lewis shares insights broadly as an Educational Consultant, Adjunct Professor, and National Louis University Advisory Council member where she earned a Doctorate of Education in Educational Leadership. Her involvement in corporate STEM-based initiatives, mentorship and community service are balanced with travel, exercise and time with family and friends.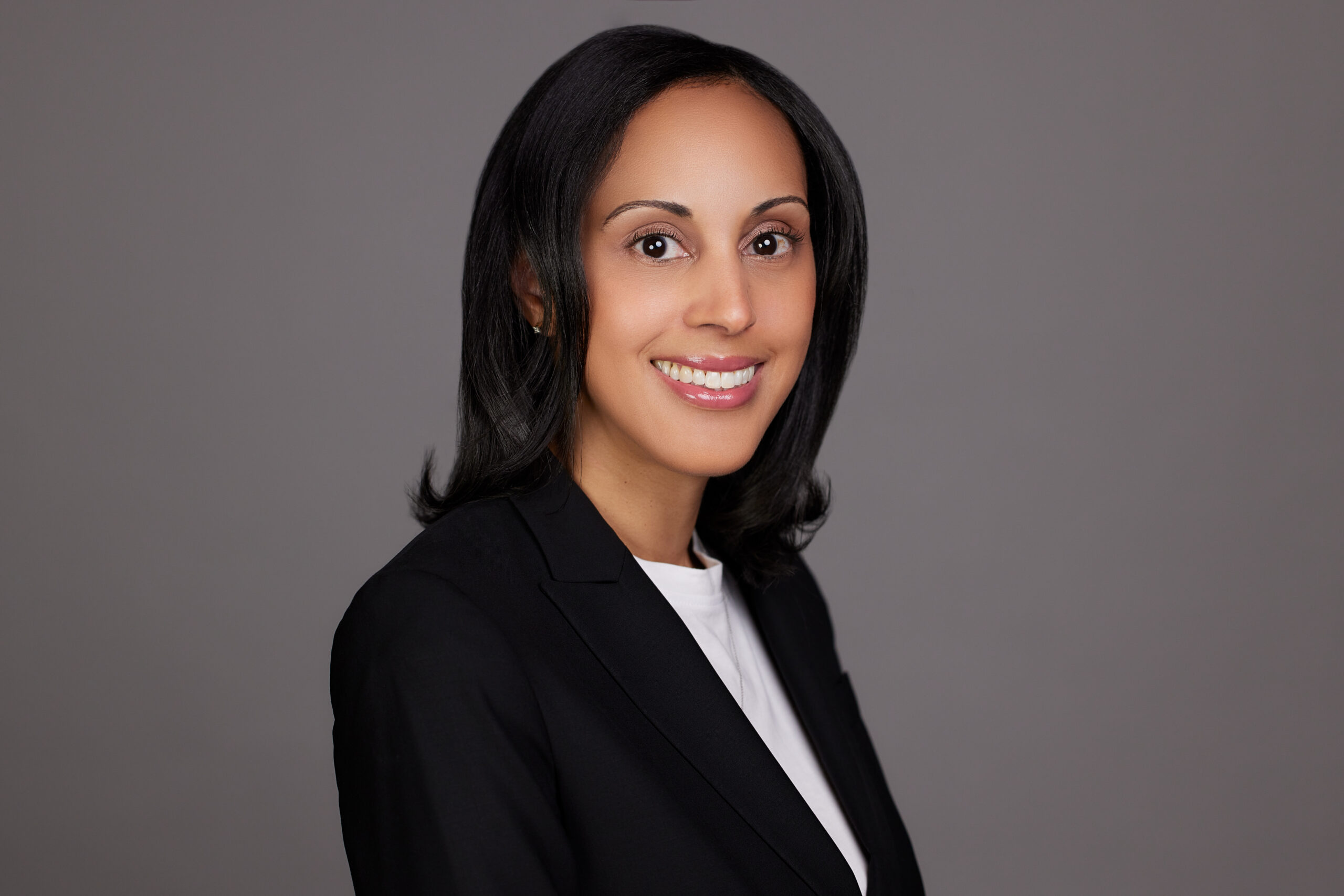 Blake Lopezzo
Blake serves as Vice President of Consumer Insights for Molson Coors Beverage Company and has over 20 years of experience in Marketing and Sales. She is responsible for leading a team tasked with keeping a constant pulse on the consumer and identifying category trends to drive continued relevance for MCBC's stable of brands. She is also responsible for driving pipeline development for key growth initiatives across the portfolio. Prior to joining Molson Coors, Blake spent several years in a variety of consumer insights roles at Procter & Gamble and Kraft Foods Group.  She has a long history of community involvement, most recently volunteering with Horizons for Youth as a tutor and mentor.  Blake is a proud HBCU graduate, holding both a Bachelor of Science and an MBA from Florida A&M University. Blake currently resides in Hinsdale, a suburb of Chicago, with her husband Nick and their son, Justin.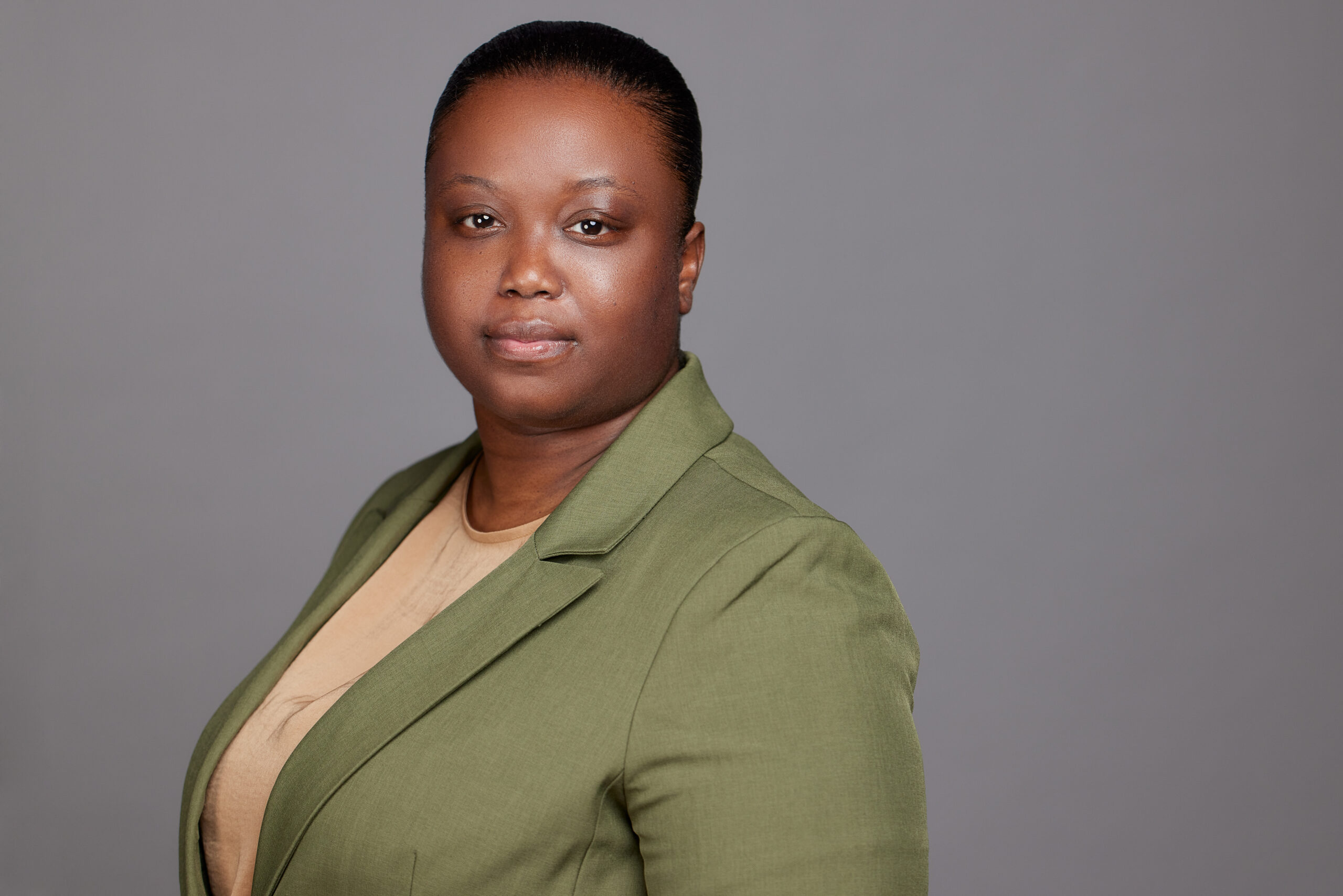 Tamica Lyons
Tamica is a Sales Academy Manager at CDW, having a remarkable 16-year tenure with the company. As a Sales Manager for developing new account representatives, she is responsible for ensuring the team receives the best training possible to be successful. She leads, guides, and motivates her sellers from onboarding to full performance by providing training, support, coaching, and resources to help them reach their potential. Tamica was a student-athlete at Concordia University Chicago, where she played basketball and received a Bachelor of Arts degree in Graphic Design. Her dedication extends beyond sports and the corporate world, as she actively serves her community through her church, embodying compassion and empathy as well as promoting local initiatives that drive positive change. Tamica currently resides in the northern suburbs of Chicago.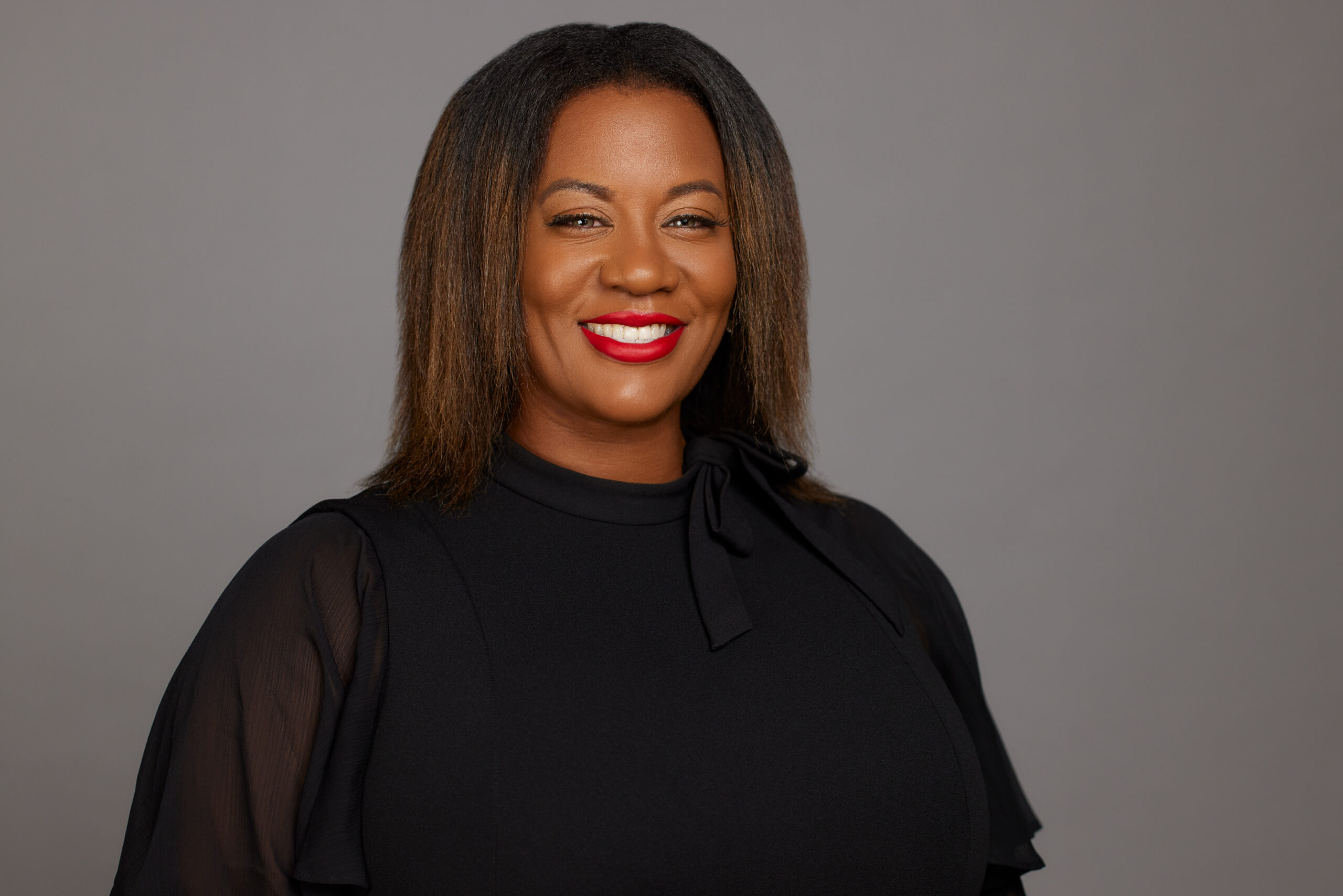 Mila Marshall
Mila Marshall is the Clean Water Advocate for the Sierra Club Illinois Chapter and works to activate diverse networks across Illinois around clean water issues related to wastewater, agriculture and industry. She advocates for novel partnerships that protect the quality of streams, lakes, rivers, and Illinois tributaries for all. Furthermore, she addresses the legacies of water infrastructure disinvestment by building bridges towards solutions through connecting and educating the scientific and legislative communities at the city, county and state levels.  Mila is a previous National Sciences Foundation Fellow, holds a PhD in ecology from the University of Illinois at Chicago and has over 20 years of experience in the environmental sector. She resides in the community of Hyde Park and is a mother of three.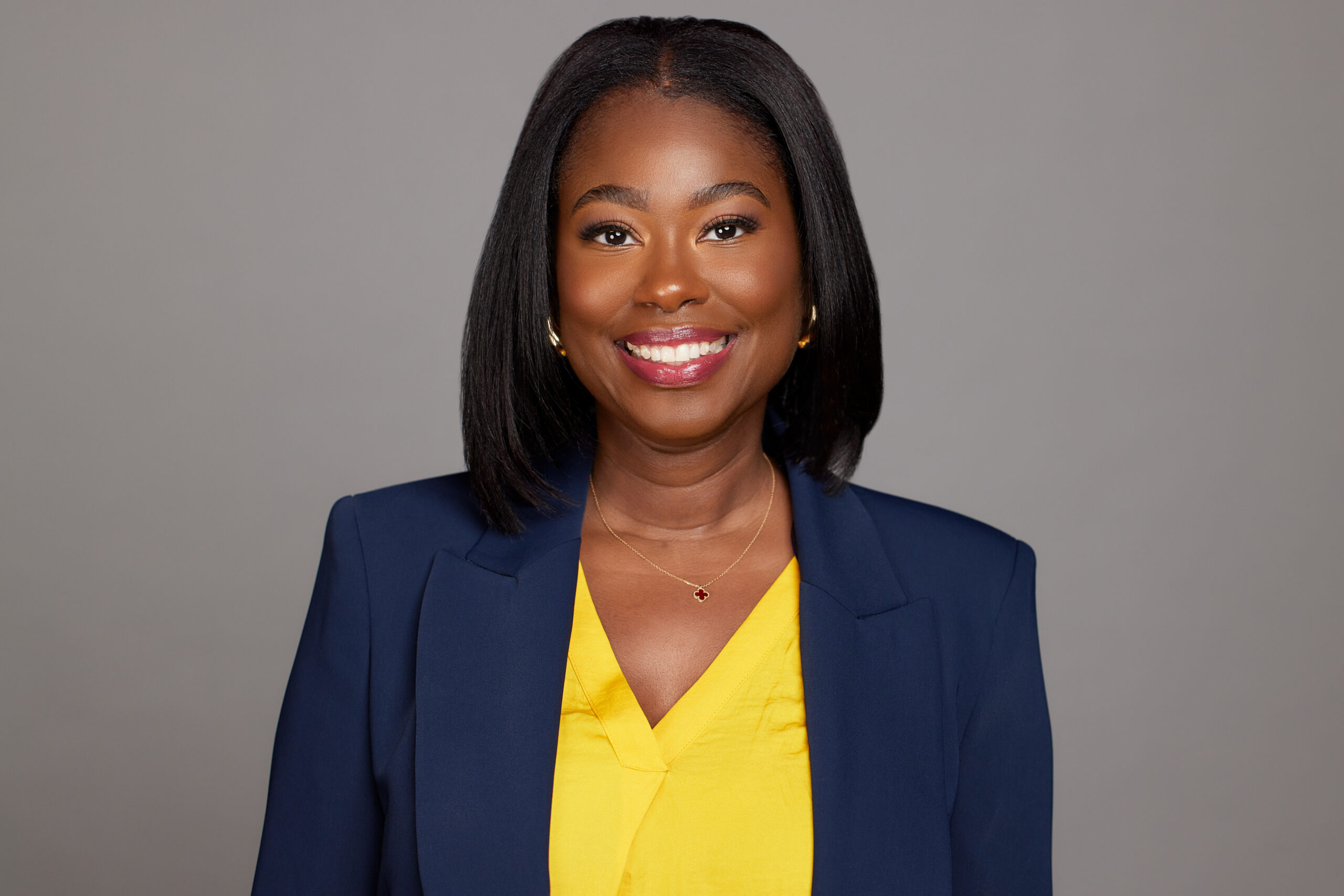 Ashley McGowan
Ashley McGowan, a global marketer, is a pioneer in first-to-market strategies, utilizing innovative methods to engage strategic audiences and drive cultural actions. As Meta's Global Lead for Business Equity, Ashley ignites intentional practices that expedite a more diverse and inclusive future for businesses. Her career has spanned influential roles at creative advertising agencies, Microsoft and Under Armour. 
Ashley's global recognition includes three ADCOLOR accolades and appointment as a Cannes Lions Diversity Collective ambassador. Currently serving on the ADCOLOR and 4As Foundation Board of Directors, she continues her advocacy for widespread diversity and inclusivity in the advertising industry. 
 Her adeptness in leading cross-functional teams and consistently delivering measurable business outcomes underscores her skills in cross-functional collaboration, data-driven decision-making, and cross-cultural competency. Outside of her accomplishments, Ashley indulges in 90s music, travel, and exploring Chicago's history. Her unwavering commitment to industry improvement defines her mission as she endeavors to transcend her contributions.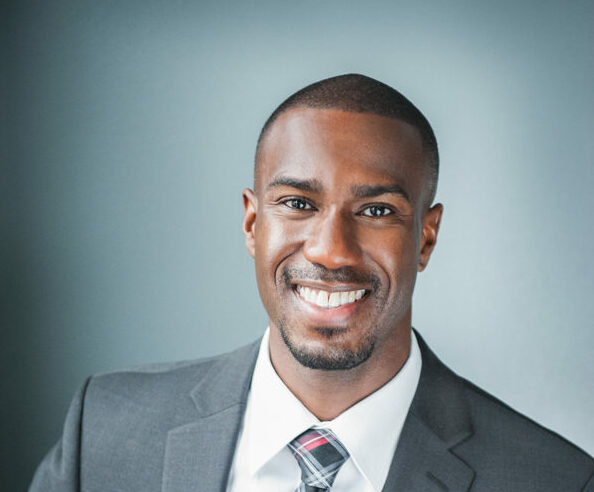 Edward Mitchell
Edward Mitchell is the Director of Digital Health Strategy & Business Partnerships at Advocate Aurora Health, one of the largest non-profit health systems in the U.S. He joined the organization in 2018 and is responsible for establishing and overseeing the business infrastructure, strategic plans and service outcomes of new and ongoing partnerships that augment and expand the organization's digital health capabilities.
With over 18 years of experience in healthcare technology and account management, Edward has held many leadership positions and has consulted with several health care systems across the U.S.
Edward holds a BS in Computer Engineering from Wentworth Institute of Technology and an MBA from Pepperdine University with a focus in Global Business and Innovation. He is also an alum of UCLA's Riordan MBA Fellows Program and recently completed an executive education program at Northwestern University focused on leading digital transformations.  
Edward currently resides in Chicago, with his wife Uchechi and their two children, Chidera and Adaora.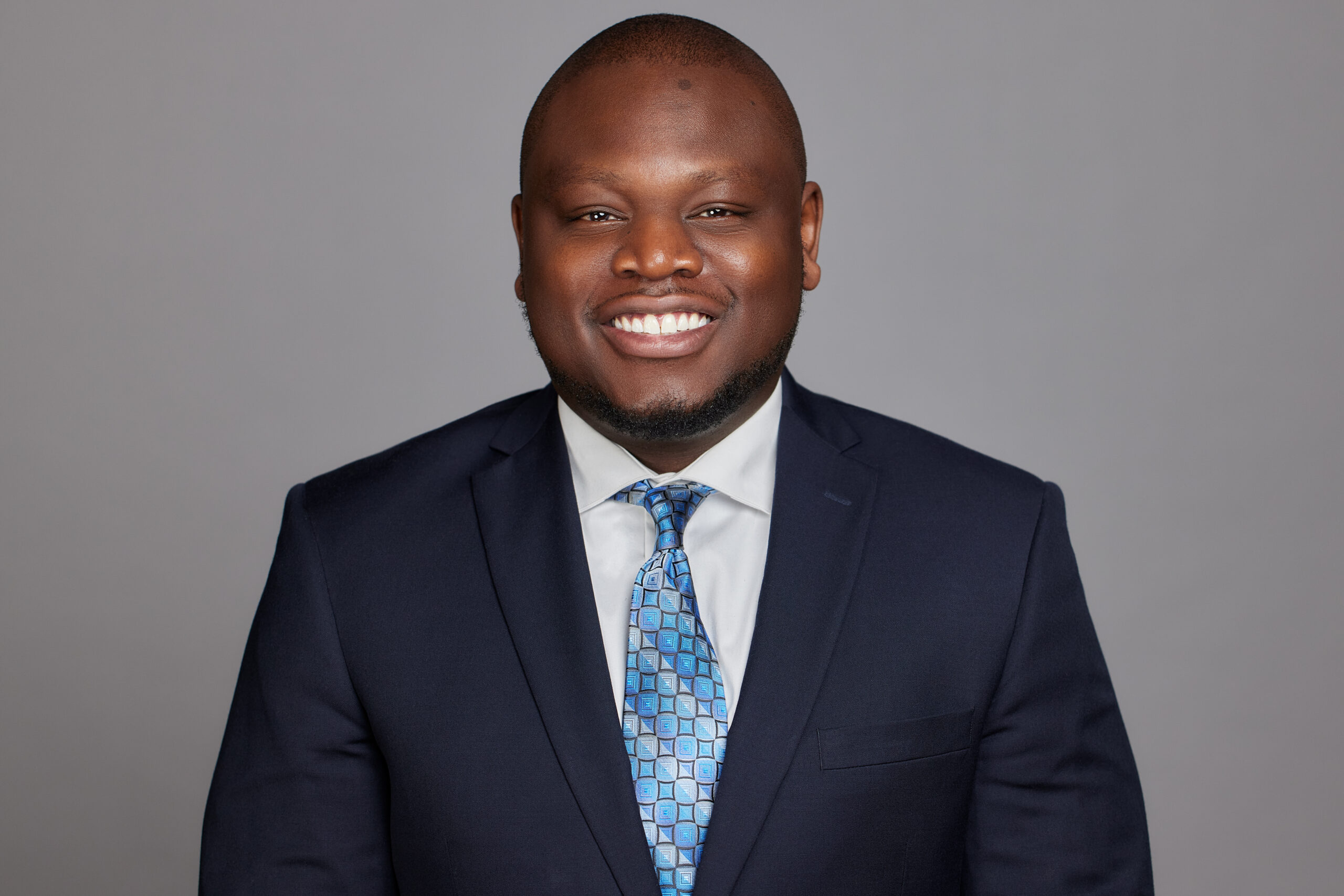 Tolu Osisanya
Tolu serves as IT Senior Manager of Governance, Risk and Compliance for UL Solutions and has more than 15 years of experience in IT auditing, risk management, compliance and IT support. He is responsible for overseeing global internal IT controls compliance to a variety of regulatory standards to ensure UL Solutions control environment is continually strengthened without impeding on operations. He is also responsible for collaborating with key stakeholders throughout the organization to measure potential areas of risk and identify new compliance requirements. Prior to joining UL Solutions, Tolu held senior level positions at Takeda Pharmaceuticals and EY. He received a Bachelor of Science Degree in Technical Systems Management from the University of Illinois Urbana-Champaign in Champaign, Illinois and a Master of Science Degree in Management Information Systems from DePaul University in Chicago, Illinois. Tolu currently resides in the South Loop area of Chicago, Illinois with his wife Ibukun and their child, Moriré.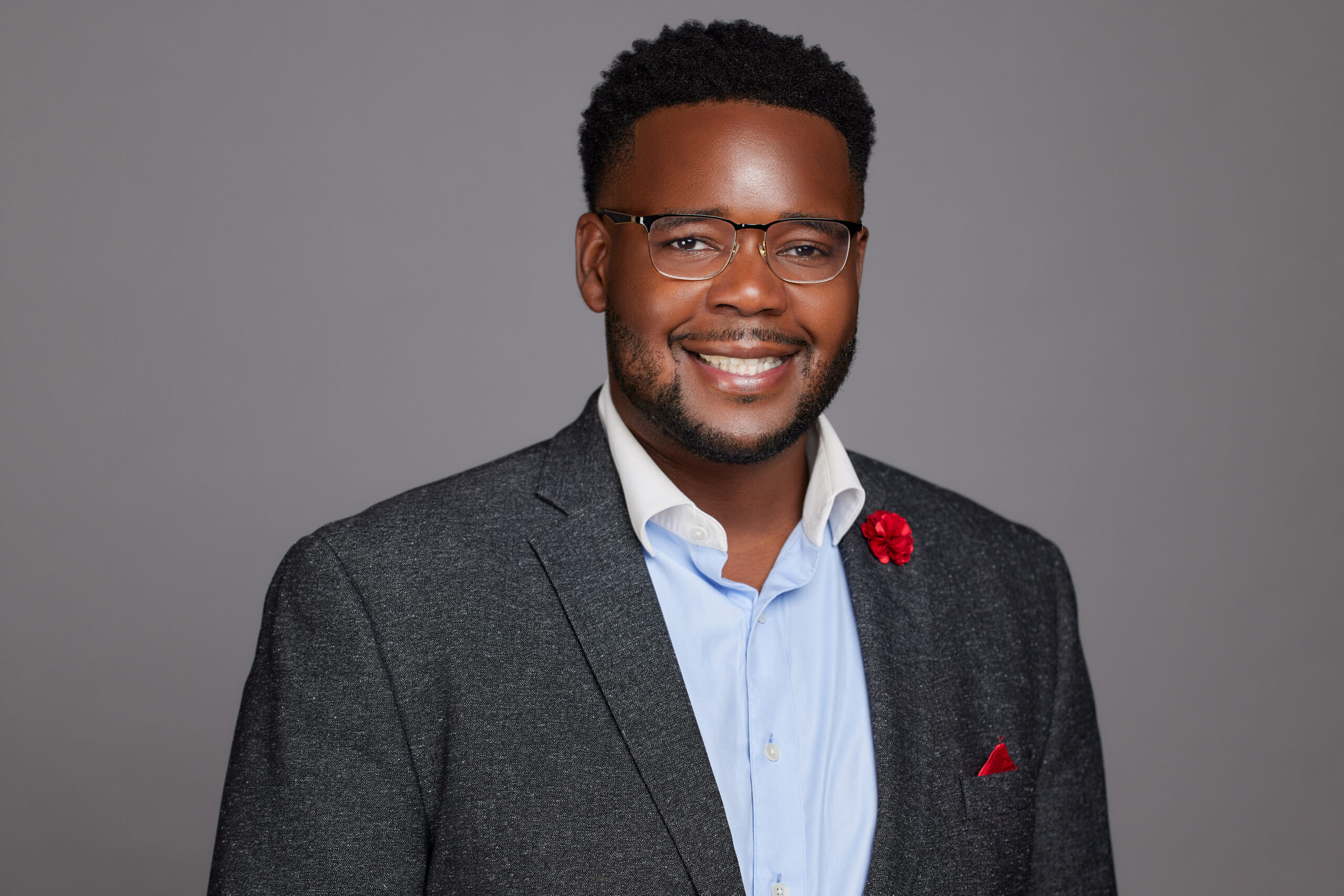 Corey Richardson
Corey Richardson, Director of Strategic Partnerships at Golden Apple Foundation, is a passionate champion of Illinois education with over a decade of commitment. A St. Francis University alum with a Bachelor's in Psychology ('09), Corey's leadership at Golden Apple has forged pivotal K-12 partnerships, impacting 1,000+ schools. Previously at Western Illinois University as a regional admission counselor, he furthered his expertise with a Master's in Leadership Studies from North Central College ('12). Beyond his role, Corey fervently supports leadership growth with YNPN Chicago and volunteers actively, underscoring his unwavering dedication to education.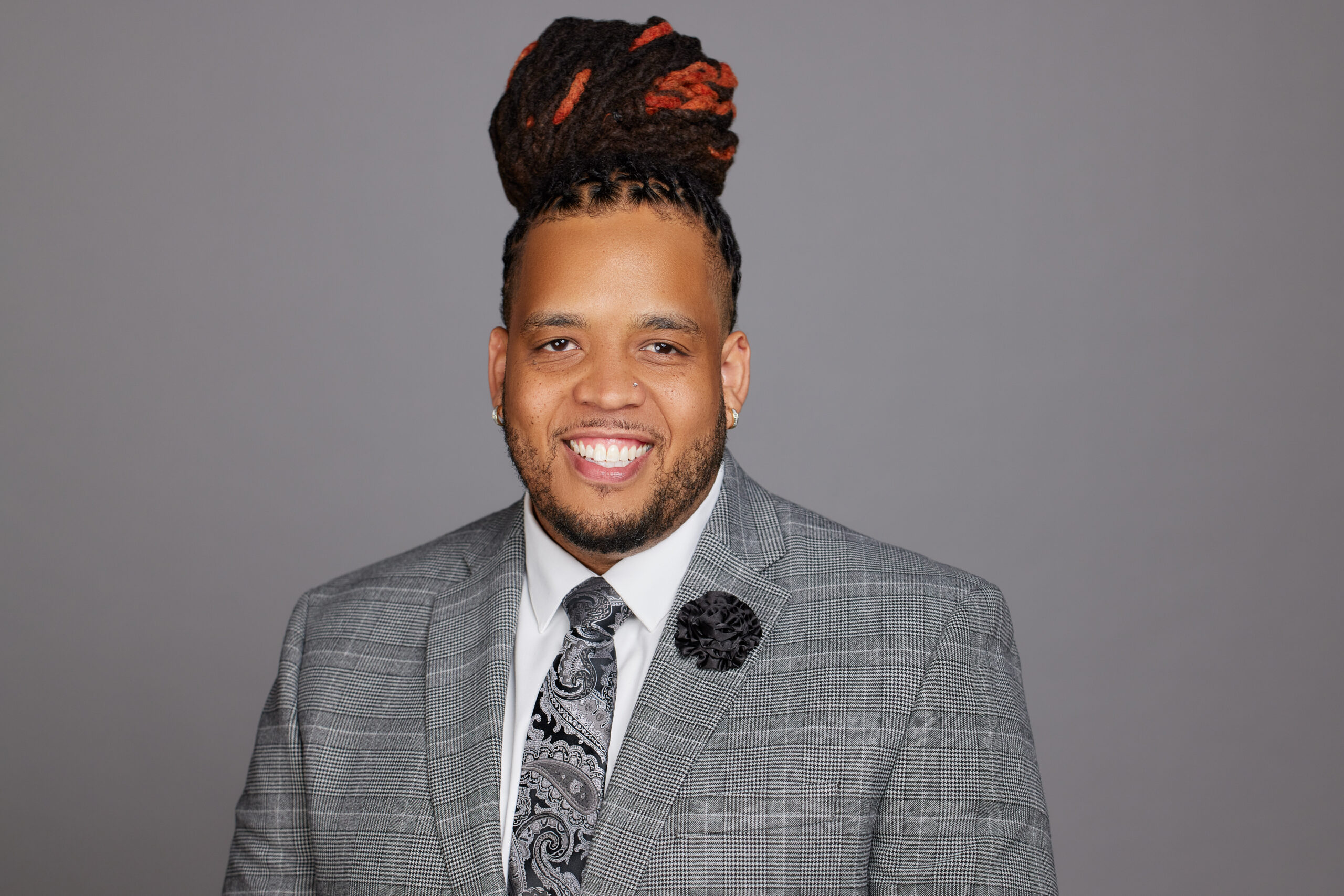 Nino Rodriguez
Nino's vision for black males to be free to discover who we are and what we can achieve led him to establish R3volutioNino, where he serves as the Chief Executive Officer. R3volutioNino's mission is to promote healing among black males by curating spaces, developing programs, advancing strategies, and creating policies that equip us with the knowledge, skills, and approaches necessary to liberate ourselves.
His work with young males of color (15+ years) led him to acquire his doctorate from the University of Illinois at Urbana-Champaign to support the liberation of black males via the deconstruction of black manhood.
Dr. Nino focuses his scholarship and praxis on black male adolescents (13 – 18) and emerging adults (18 – 25) to ensure that their voices and experiences will no longer be ignored during the development of "well-intentioned" programs, policies, and practices created to "serve them" at the community, state, and national levels.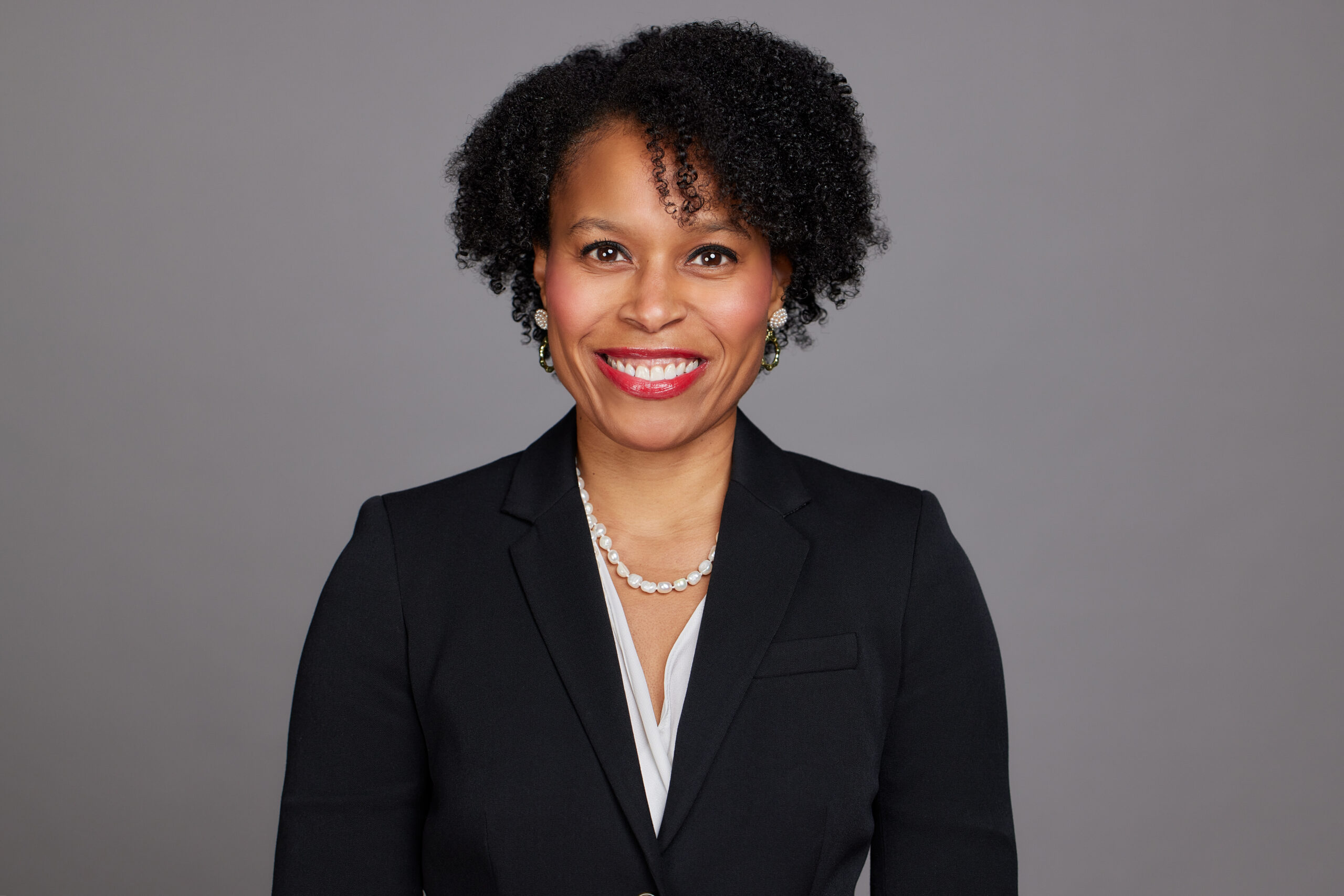 Miriam A. Smith
Miriam A. Smith serves as Vice President of Development and Alumni Relations at Columbia College Chicago. She leads the activation of programs and initiatives which increase engagement and philanthropic support for the institution. Prior to joining Columbia, she led alumni and fundraising efforts at institutions such as Sarah Lawrence College, Manhattanville College, Fashion Institute of Technology and the Grady Health Foundation. Smith also has business experience serving as Associate Manager, Midwest Booking Agent with Columbia Artists Management in New York. From 2015-2019, Smith also called Columbia College Chicago home serving as Executive Director of Alumni Relations and Annual Giving and as Interim Chief Development Officer. A professionally trained opera singer, Smith holds a Master of Music in Opera degree from Binghamton University (Binghamton, NY) where she sang with the Tri-Cities Opera and her Bachelor of Liberal Arts degree from Sarah Lawrence College (Bronxville, NY).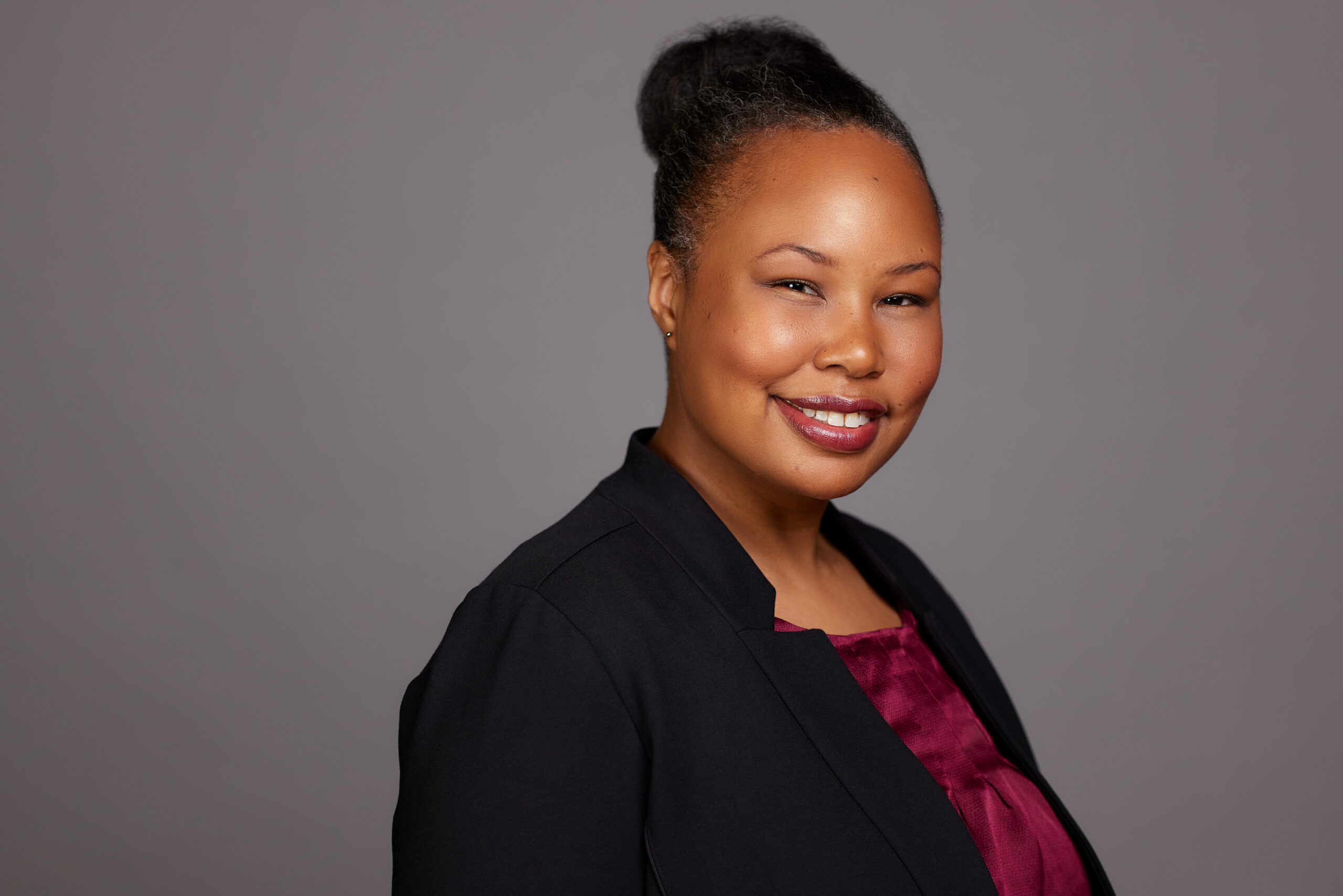 Pamela Stubberfield
Pamela serves as the Building Operations Manager for the Federal Reserve Bank of Chicago where she leads the daily facilities operations and asset management for the Chicago Fed building. An engineer by trade, Pamela started her career designing structures across the Midwest and has 20 years of experience in real estate management, operations, engineering, and construction. Passionate about increasing representation of women and marginalized groups in STEM careers, Pamela serves as a committee member with Commercial Real Estate Women (CREW) Chicago and is a parent volunteer at Chicago Public Schools. She received a Bachelor of Science in Architectural Engineering from Tennessee State University and a Master of Science in Civil Engineering from the University of Illinois Champaign-Urbana, and is a licensed Professional Engineer in Illinois. Pamela resides in Chicago with her husband, Aaren, and their two children, Eli and Austin.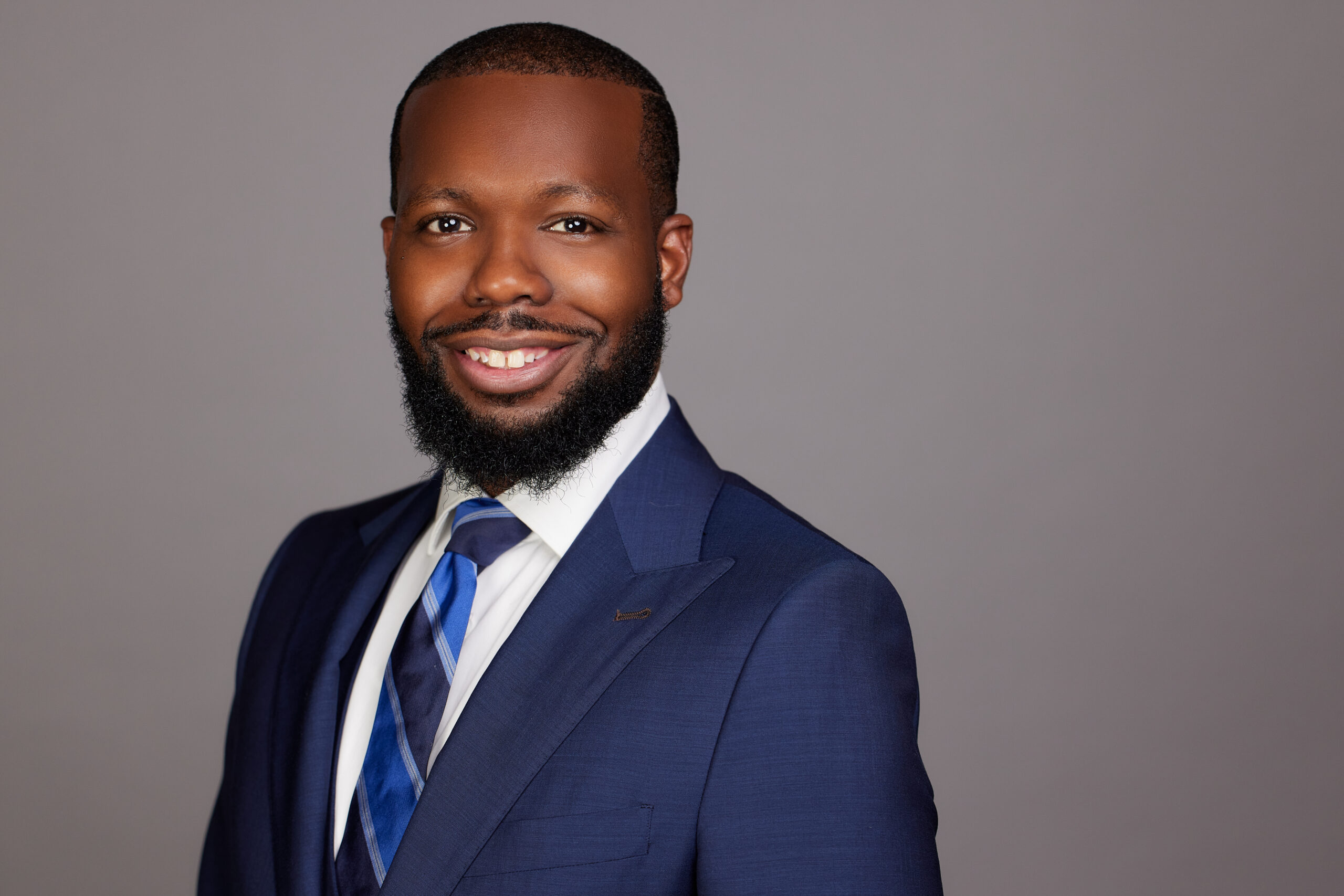 Christopher Swann
With a decade in the nonprofit sector, Christopher's impactful journey at Feeding America started as an intern, leading him to his current role as the Senior Program Manager. He's been instrumental in navigating the MealConnect platform, assisting food banks in enhancing their food donation management. Recognizing the need for inclusivity, Christopher was pivotal in founding BEFA, Feeding America's inaugural racial resource group.
Before his dedicated tenure at Feeding America, Christopher honed his skills in the retail apparel industry and demonstrated his entrepreneurial spirit by co-founding True Taste Snacks.
His commitment runs deep, especially in Chicago's Southside. In the Roseland Community, he's not merely a resident but a catalyst for change, playing an active role in his local church, block club, and pantry. Through his actions, Christopher consistently supports and strengthens community empowerment in the areas he engages with.
Christopher's foundation from DePaul University subtly complements his professional and community endeavors.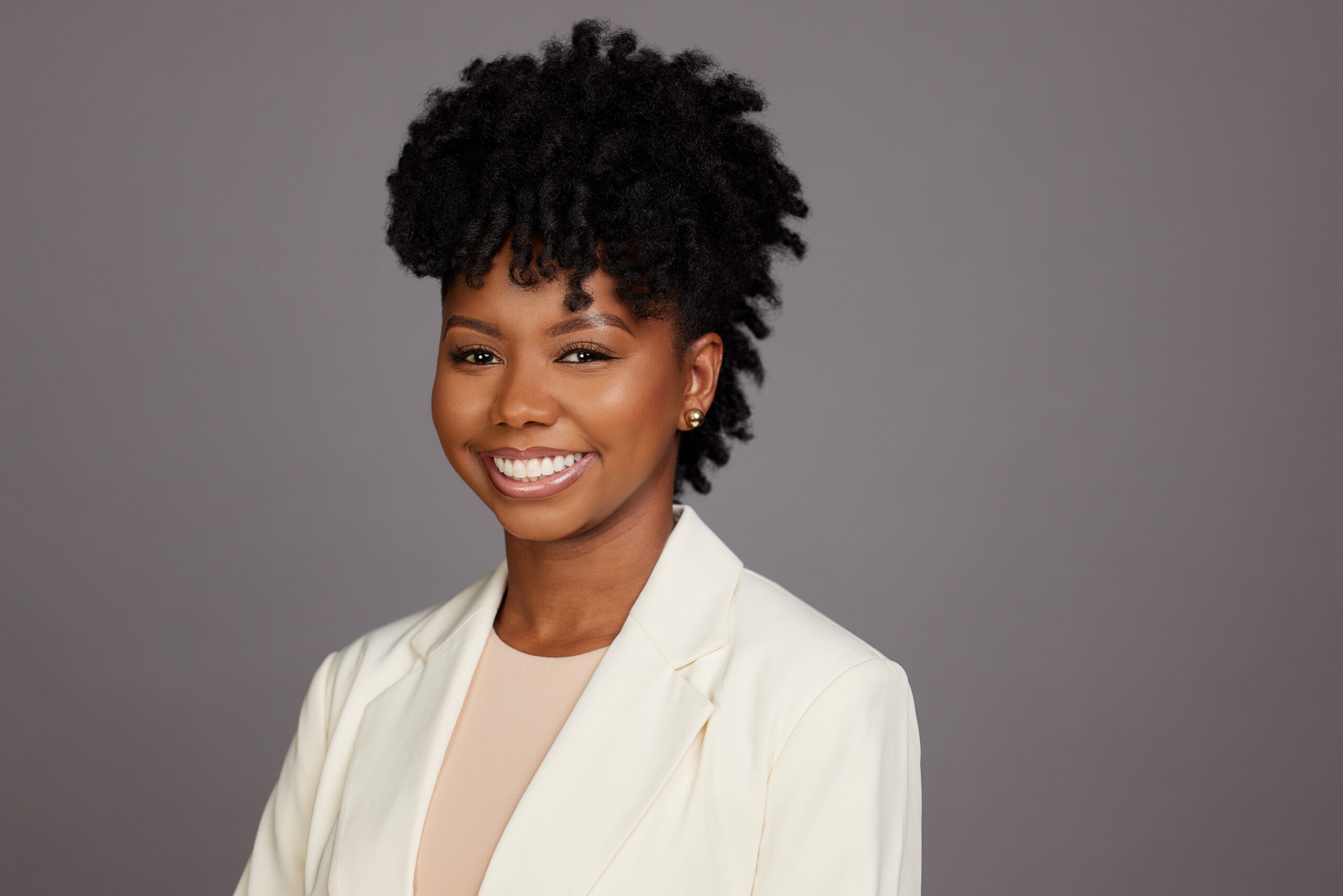 Colleen Thomas
Colleen Thomas is a Chicagoland native that resides on the city's Southside, she is passionate about consumers and is driven by anticipating their rapidly changing expectations. Colleen has coupled her previous retail and consulting experience into her current role as the Director of Marketing Strategy at Ulta Beauty. Colleen began her career, at JCPenney as a Merchant, she continued her retail career at Lord & Taylor and Macys.com. Developing her strategic acumen she joined Accenture Strategy as a Consultant, managing large scale transformations. In her current role as Director of Marketing Strategy at Ulta Beauty she develops enterprise strategies to attract and retain the future generation of guests, while understanding the impacts of the shifting competitive landscape on existing guests. Additionally, at Ulta Beauty Colleen co-leads the Black ERG for all associates. Colleen graduated from Howard University, in Washington D.C. with her B.A. and received her MBA from UCLA Anderson.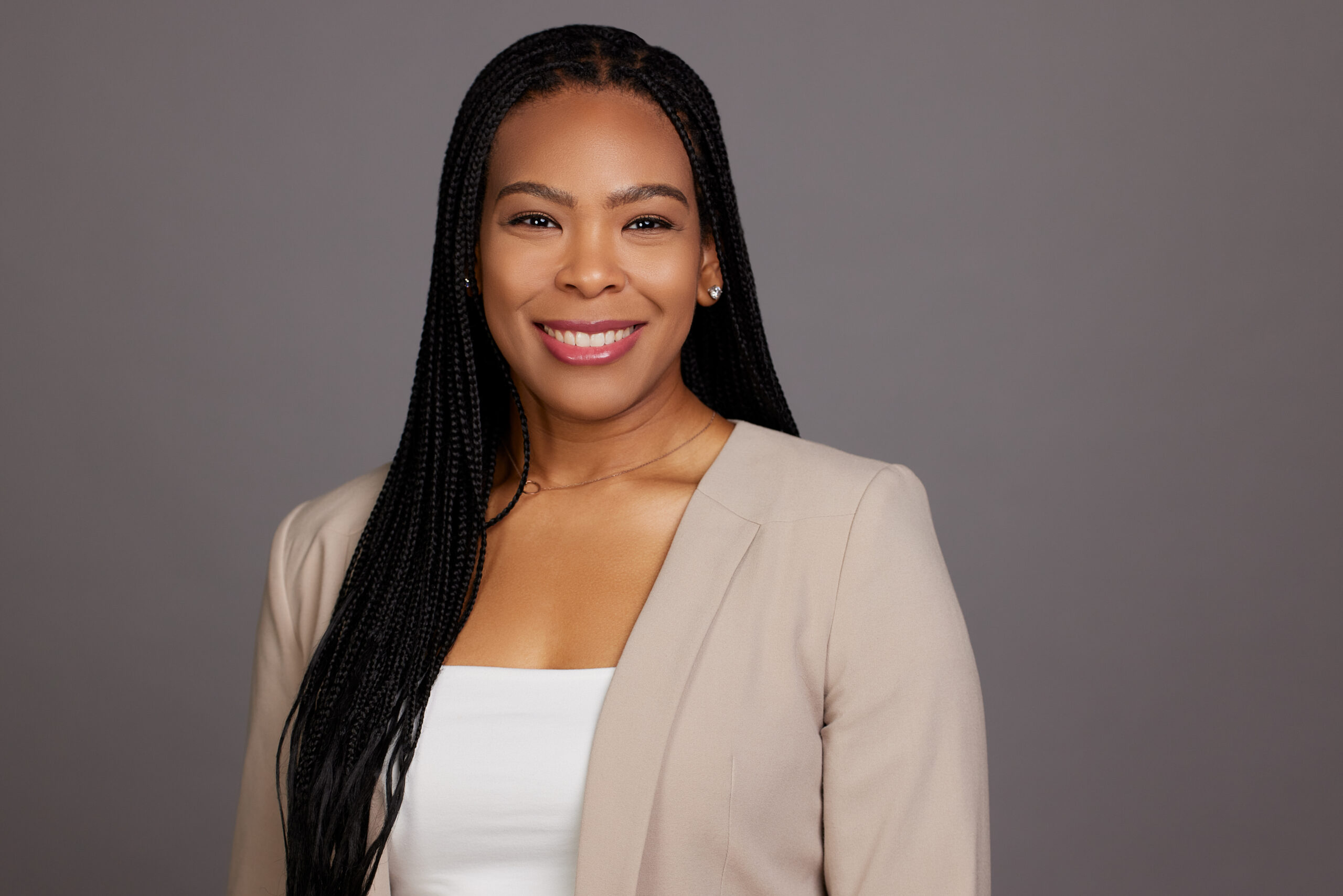 Elizabeth Thomas
Liz Thomas is a Consumer-Packaged Goods (CPG) general manager with almost 15 years of sales and marketing experience at General Mills, PepsiCo, Colgate-Palmolive and Kimberly-Clark. Liz currently works as a Corporate Strategy and Mergers & Acquisitions Manager at General Mills where she leads strategic enterprise initiatives. Prior to this role, Liz spent 5 years in Brand Management leading established & innovation teams to profitable growth & sustainable launches. Notably, Liz led the Lucky Charms "Just Magical Marshmallows" execution, as well as the Yoplait/Starburst launch. 
Liz is currently the President of the Black Champions Network (BCN), General Mills' Black Employee Resource Group, leading over 600 members and allies. Originally from the suburbs of Chicago, Liz received her MBA from Harvard Business School in 2018, and her B.S. in Business Administration at the University of Illinois at Urbana-Champaign.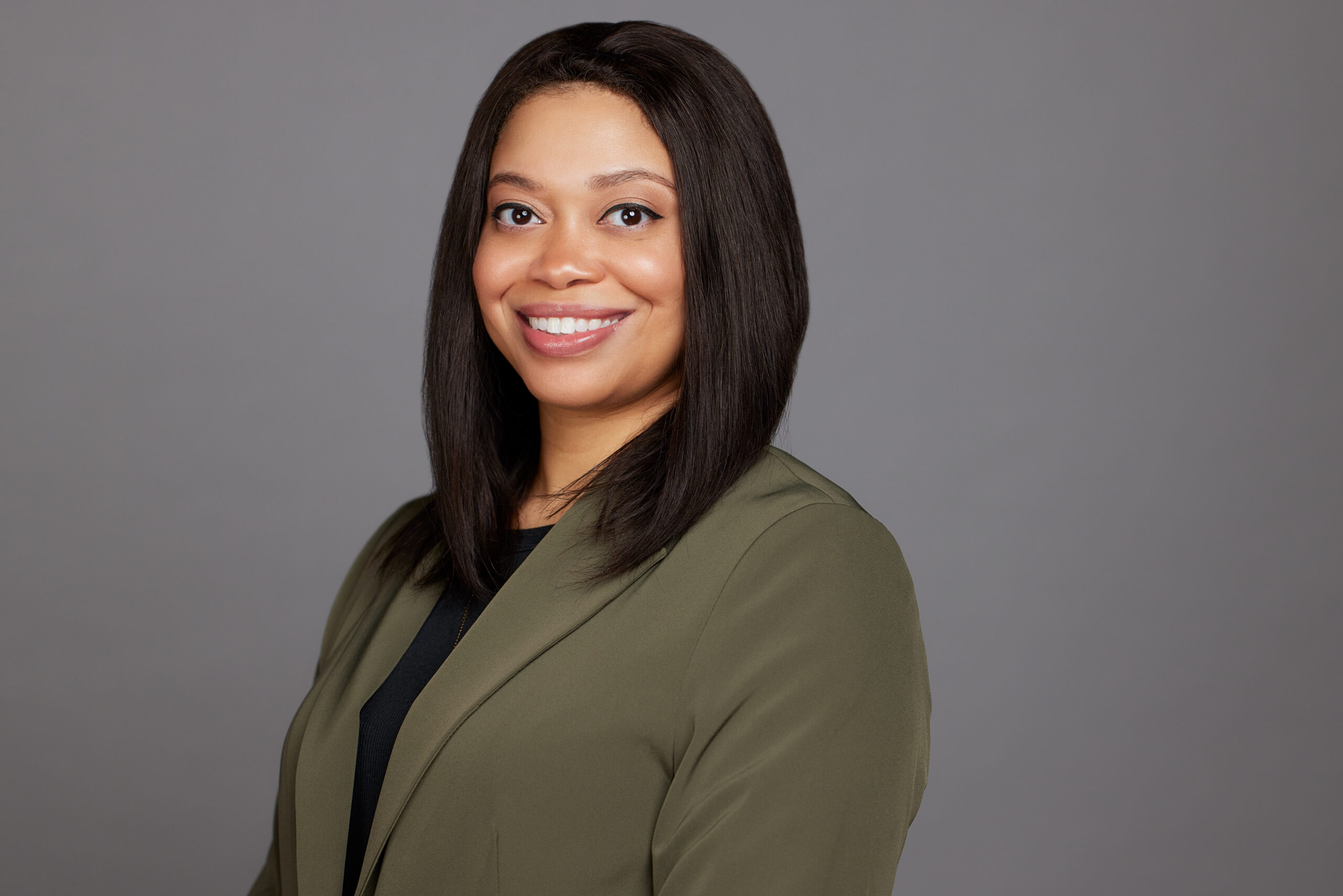 Charniece Tisdale
Charniece is the Senior Director of Diversity, Equity and Inclusion at Oak Street Health, a national network of value-based primary care centers for adults on Medicare. In this role, she is responsible for embedding DEI into people processes and policies, including the talent lifecycle, recruiting processes, onboarding, L&D, rewards and both internal and external communication. She also serves as an advisor to a 21-person DEI committee spanning all regions and levels of the organization and manages nine people resource groups, which significantly contribute to increased employee belonging and engagement. Prior to Oak Street Health, Charniece was a Senior Consultant at Deloitte Consulting and held various healthcare related roles in the public sector. She holds a Bachelor of Arts degree from DePaul University and Master in Public Health from the University of Michigan. Originally from the southside of Chicago, she currently resides in Pilsen.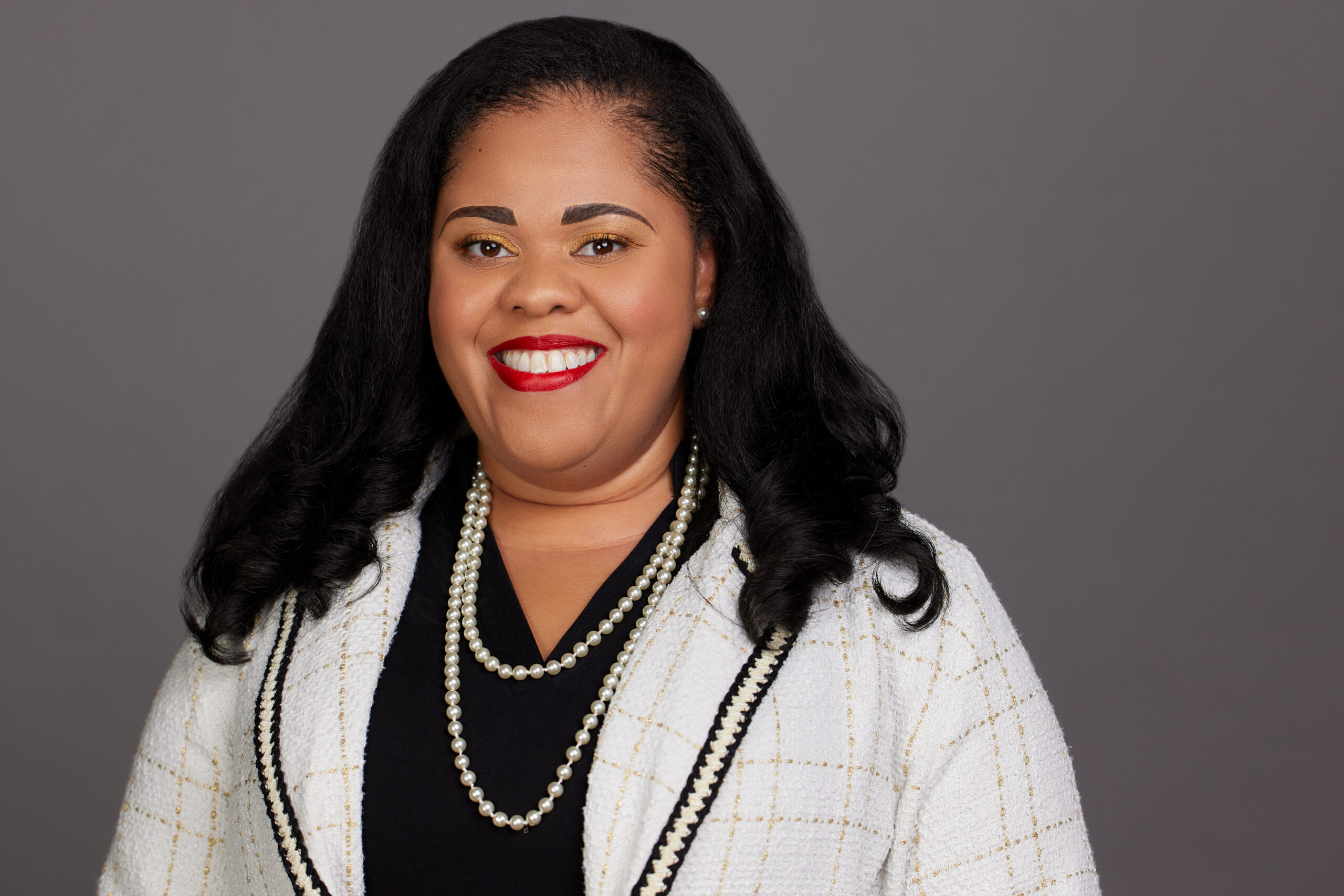 Courtney Underwood
Courtney serves as the Chief Human Resources Officer at By The Hand Club For Kids, and has over 20 years of experience in human resources, management consulting, and leadership development. In this role, Courtney leads the Human Resources team, spearheading recruitment, retention, employee engagement, benefits management, training and compliance.  Prior to joining By The Hand, Courtney served as a consultant and strategist at organizations across the country, helping them manage their talent in a rapidly-shifting world. She is an award-winning thought leader, noted public speaker, published author, SHRM Senior Certified Professional and a Gallup Certified Strengths Coach. Courtney currently serves on the board of Planning Your Success Chicago. She received a Bachelor's Degree in Organizational Communication and African and Black Diaspora Studies from DePaul University.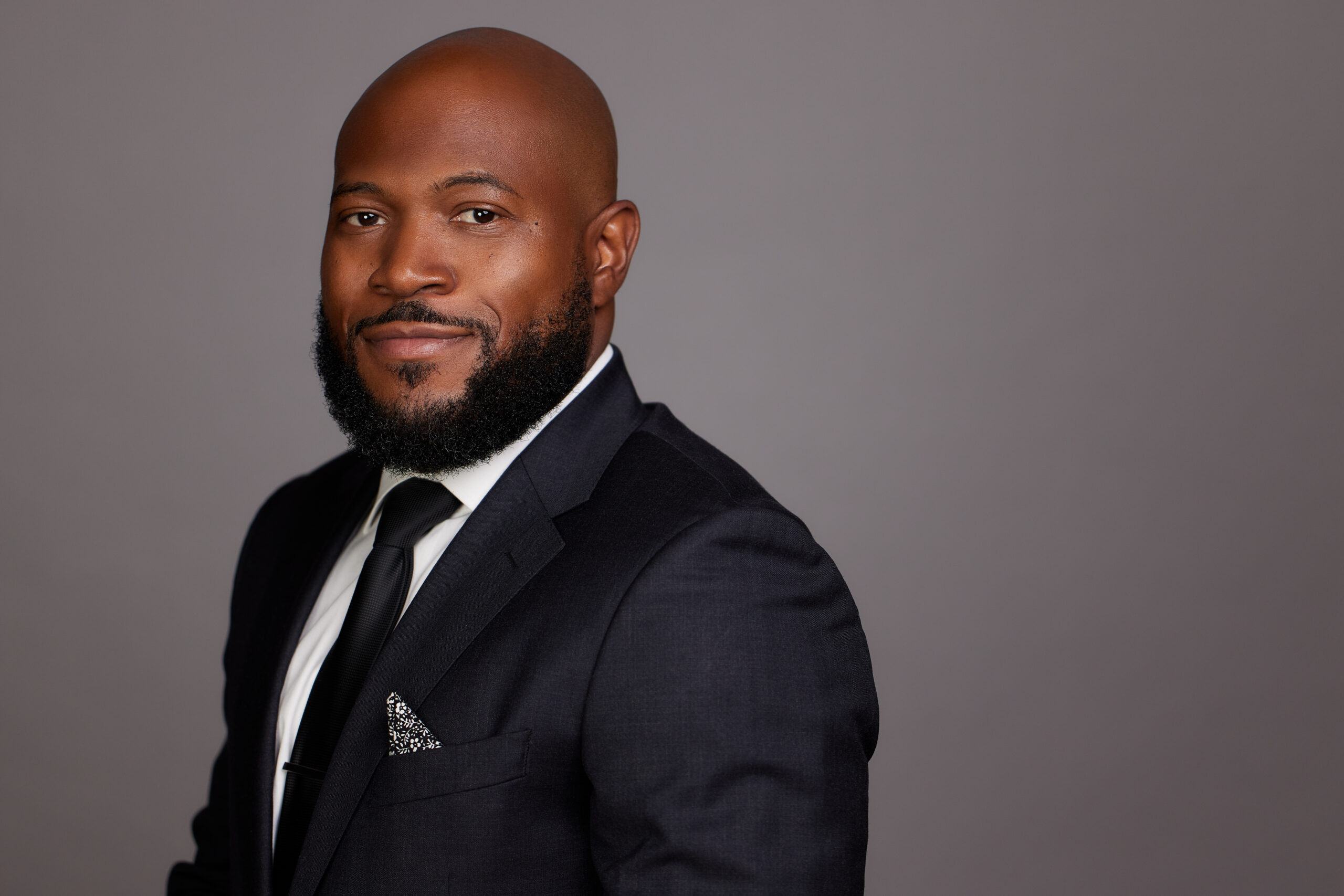 James Vaughan
James is a Director of Practice Operations at RUSH University Medical Center. He has 15+ years' experience in leading strategic and operational oversight across business segments to drive innovation in operations, business development, patient satisfaction, and employee engagement. He has experience in identifying gaps and opportunities to reduce operational costs and maximize revenue. James has had significant leadership experience at Lurie Children's Hospital and Cigna-CareAllies. He holds a Bachelor of Liberal Arts Degree in African American Studies and a Master of Public Health Degree with a concentration in Health Policy and Administration from the University of Illinois at Chicago. As a Health Equity advocate, James currently serves on the March of Dimes Young Professionals Board and the RUSH Health Equity Strategic Planning Workgroup. He previously served on the Lurie Children's President's Council on Equity, Diversity, and Inclusion. James enjoys exercising, traveling, watching movies, and spending time with loved ones.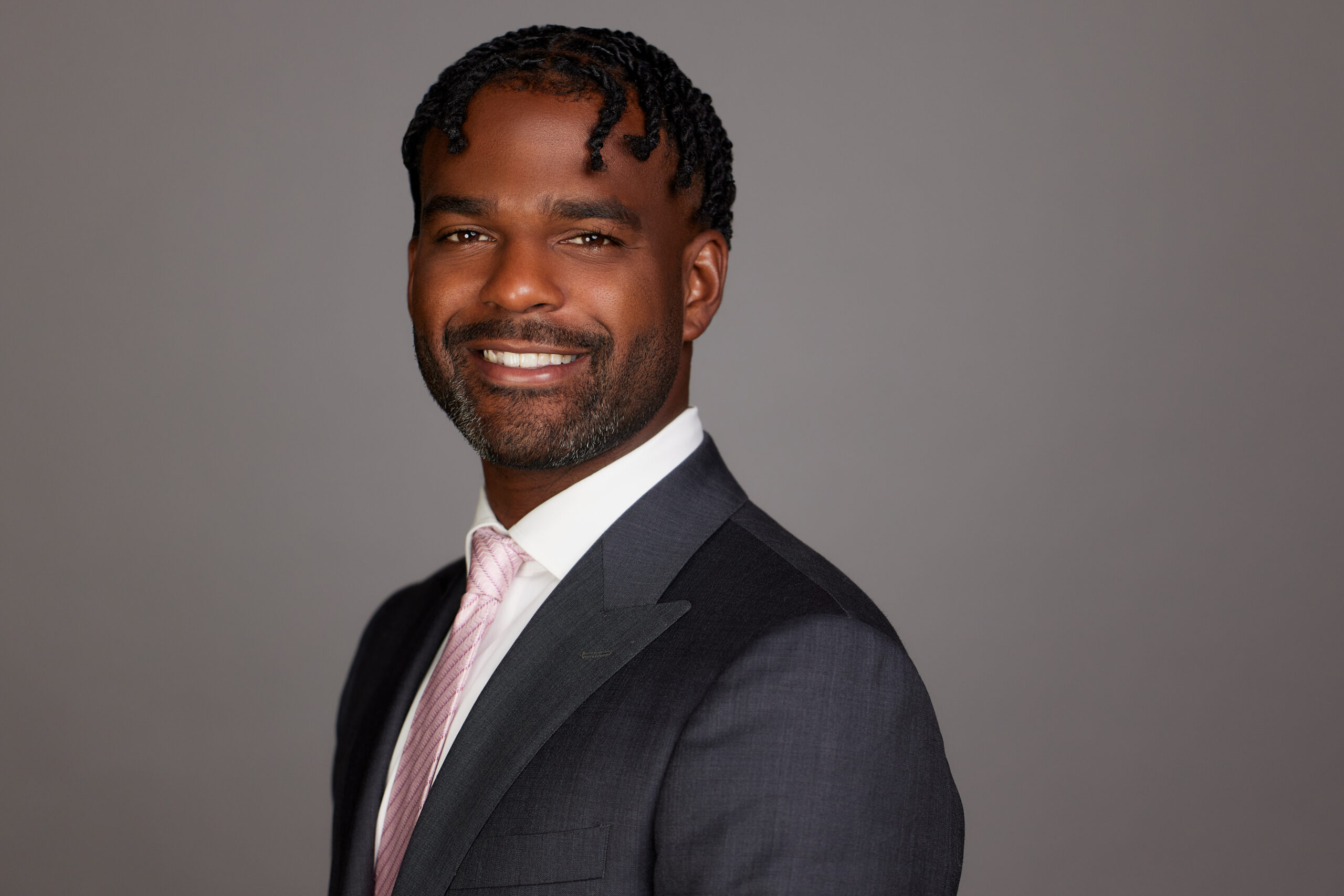 Draymond Washington
Draymond Washington is a Financial Advisor at Merrill Lynch, where he guides families towards achieving their dreams by thoughtfully managing their finances. He seeks to understand the deeper value of money in their lives and crafts personalized financial plans to align with their goals.
Draymond is also founder of ACC Collective, a membership organization dedicated to growing a community of individuals who are passionate about engaging in social and cultural events and participating in altruistic events. 
Prior to his work at Merrill and ACC Collective, Draymond earned his BA from George Mason University where he played four years of D1 soccer before pursuing his professional soccer dreams by playing for the Tampa Bay Rowdies until he suffered a career-ending knee injury. 
Draymond serves on the Board of Directors for the Chicago Fire Foundation, where he is passionate about making soccer more accessible to underrepresented communities.
Draymond currently resides in Lakeview with his wife Ali.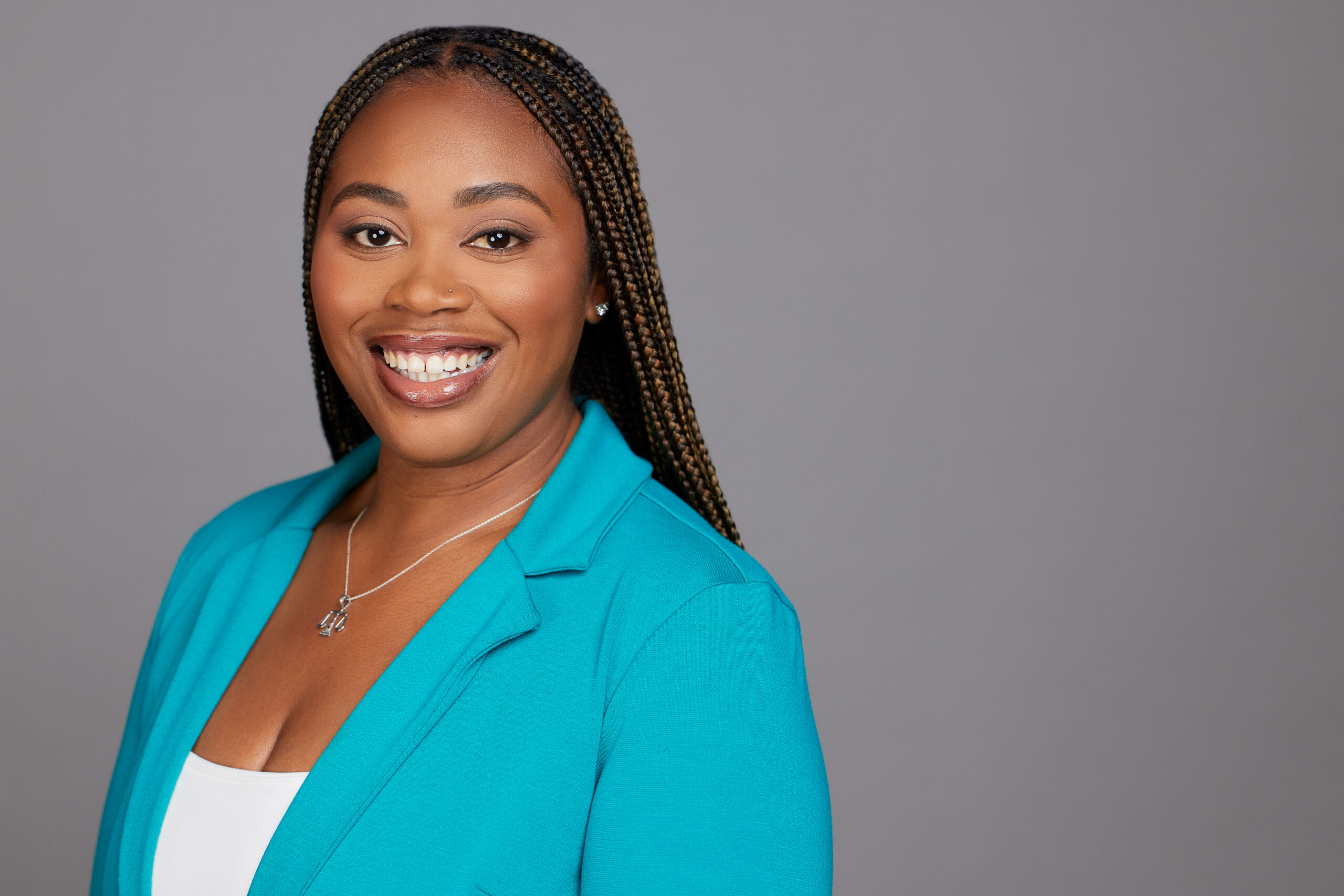 Marishonta Wilkerson
Marishonta Wilkerson is the Midwest Government Relations Manager for McDonald's Corporation. Prior to joining McDonald's, she was appointed by Governor JB Pritzker to serve in her previous role as the Illinois Census Office Director. Marishonta also served as Assistant Counsel to the Speaker of the Illinois House of Representatives, where she handled a broad range of high-profile public policy issues, drafted historic legislation for the state, and provided legal guidance for members of the General Assembly. She earned her Juris Doctor from Northern Illinois University College of Law and Bachelor of Arts in Spanish Literature from Spelman College. Marishonta serves on the Black Women Lawyers Association Scholarship Fund Board and the YWCA Metropolitan Chicago Ambassador Board. She is also a proud member of Alpha Kappa Alpha Sorority, Incorporated.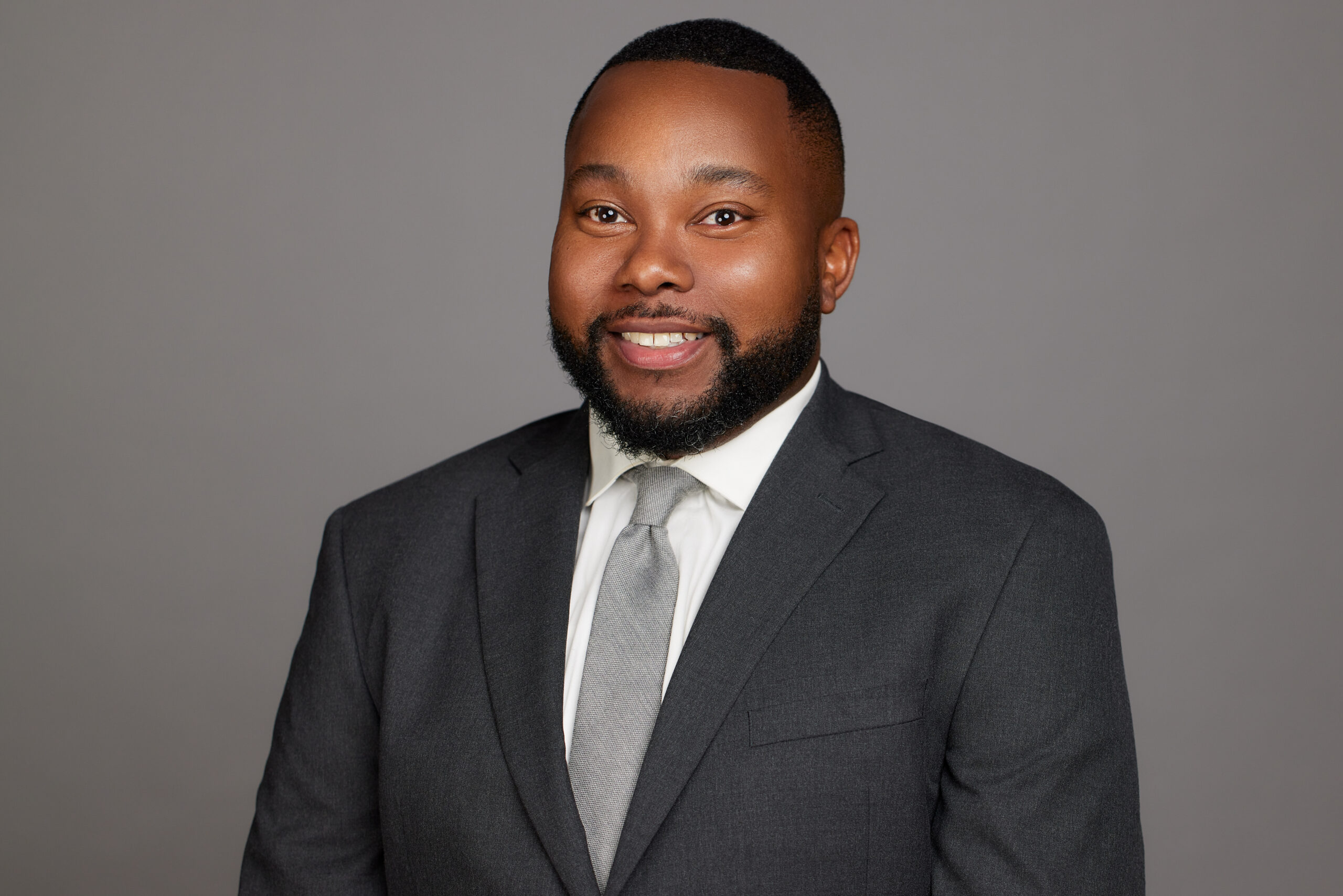 Ryan Yarrell, J.D.
Ryan serves as Director of External Affairs and Community Partnership at the historic federally qualified health center, Near North Health. He holds the responsibility for crafting and overseeing marketing endeavors throughout the entirety of the organization. Furthermore, he takes on the responsibility of establishing strategic relationships and nurturing community partnerships with companies in both established and emerging industries. Before becoming a part of NNH, he occupied senior-level roles within the non-profit sector, collaborating with law enforcement personnel to strengthen ties between the communities they served. He obtained a Bachelor of Arts in History with minors in International Studies and Spanish from Indiana University, along with a Juris Doctorate from Case Western Reserve School of Law in Cleveland, Ohio. Presently, Ryan lives on the Northwest Side of Chicago with his fiancée and their two dogs.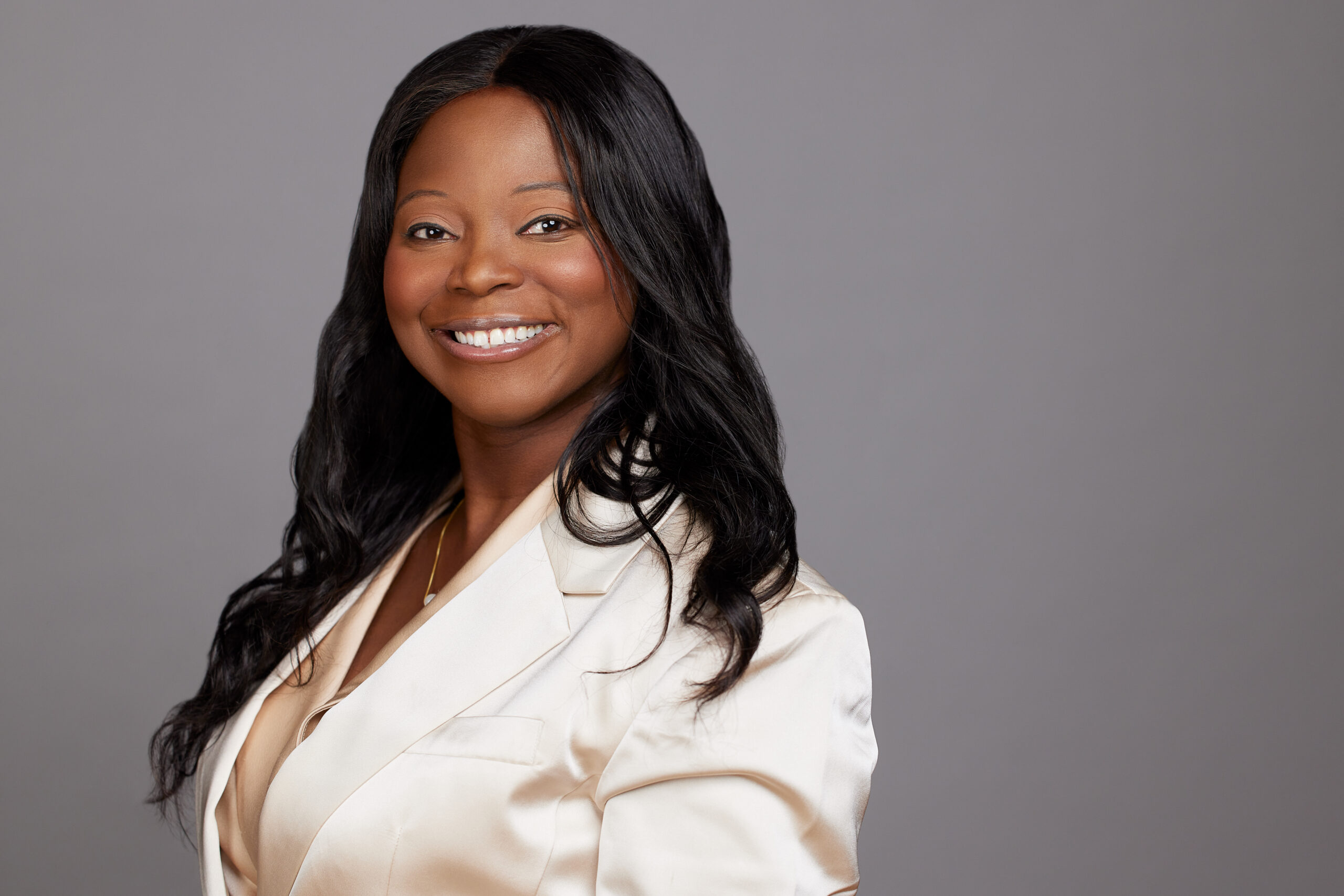 Weeya Young
Weeya is an Assistant General Counsel at the Illinois Department of Healthcare and Family Services, a $37 billion dollar state agency, where she serves as lead counsel in providing technical and legal consultation for the agency in procurement and contract matters. Weeya previously served in various government roles at the City of Chicago, Cook County State's Attorney's Office, and the Illinois Attorney General's Office. She also worked as a manager at the National Association of REALTORS®, with focus on association management, policy, and ethics.
Weeya serves on the board of the Black Women Lawyers' Association of Greater Chicago Inc., and recently, as a 2023 Co-Chair of the National Summit of Black Women Lawyers. She received her undergraduate degree from the University of Central Florida and her Juris Doctor from Capital University Law School, in Columbus Ohio. 
Weeya resides in the Beverly neighborhood of Chicago, with her husband and their son.