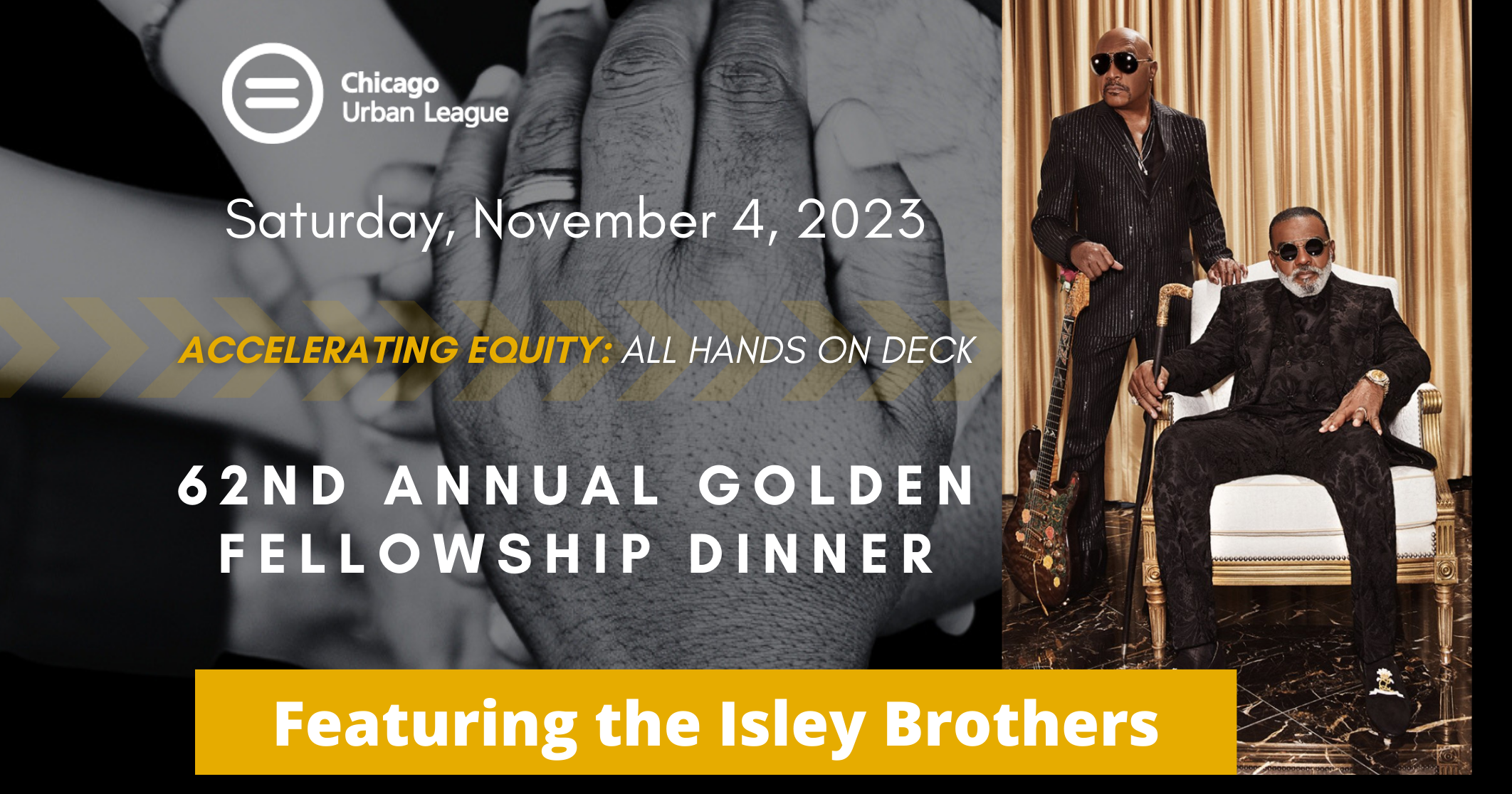 GALA TICKETS ARE ON SALE NOW!!
And join us for the After Party!
Purchase tickets below.
ACCELERATING EQUITY
On November 4, the Chicago Urban League will hold its 62nd Annual Golden Fellowship Dinner (GFD). Each year, GFD brings together more than 1,500 of Chicago's business, civic, and community leaders to both celebrate our progress and support the work ahead. This year's gala theme, Accelerating Equity: All Hands On Deck, underscores the urgency of our mission and is a call to action for others to join us in making a better Chicago for everyone.
Our signature fundraiser has long been a highlight of the gala season in Chicago, and we're planning an inspiring and action-packed evening for the 62nd Annual Golden Fellowship Dinner. It will be a night you do not want to miss! Join us as we honor local and national leaders, dance along to live entertainment and celebrate our progress in advancing racial and economic equity.
Support #GFD62 and help us #AccelerateEquity!
Golden Fellowship Dinner
Saturday, November 4, 2023
VIP Reception (Invitation Only)
— 5 p.m.–
Gold Carpet & Champagne Reception
— 6 p.m.–
Dinner
— 7 p.m.–
With Award Presentations to
Marc Morial
President and Chief Executive Officer, National Urban League
Edwin "Bill" C. Berry Civil Rights Award Recipient
&
Don & Liz Thompson
Business Leaders and Philanthropists
Lester H. McKeever Jr. Individual Service Award Recipient
&
Aleta Clark
Community Activist/ Philanthropist
Humanitarian Award Recipient
Dinner will conclude with a performance by
The Isley Brothers
Award-winning Musical Artist
After Party
— 10 p.m. – 1 a.m.–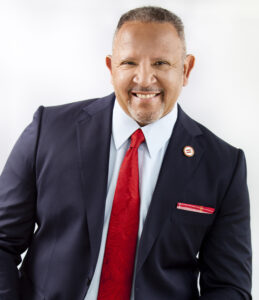 Marc Morial
Marc Morial, one of the few national leaders to possess "street smarts," and "boardroom savvy," is the transformative President and CEO of the National Urban League, the nation's largest historic civil rights and urban advocacy organization.
He served as the highly successful and popular Mayor of New Orleans as well as the President of the U.S. Conference of Mayors. Marc previously was a Louisiana State Senator and was a lawyer in New Orleans with an active, high-profile practice.
He is a leading voice on the national stage in the battle for jobs, education, housing, health, voting rights, equity, and entrepreneurship.
Marc is a published author; his leadership book, Gumbo Coalition: 10 Leadership Lessons That Help You Inspire, United, and Achieve has been widely acclaimed, and his column entitled To Be Equal, reaches hundreds of thousands.
He is the host of the weekly syndicated television show, America's Black Forum.
A graduate of Georgetown University Law Center, and the University of Pennsylvania with a degree in Economics and African American Studies, he has been recognized as one of the 100 most influential Black Americans by Ebony Magazine, one of the top 50 Non-Profit Leaders by the Non-Profit Times, one of the 100 Most Influential Black Lawyers in America and he has also been inducted into the International Civil Rights Walk of Fame in Atlanta, GA.
Marc and his father, the late Ernest "Dutch" Morial, are history makers as the first African American father/son mayors in the U.S. and were the subject of a Double Jeopardy question on the legendary Jeopardy television game show in the 1990s.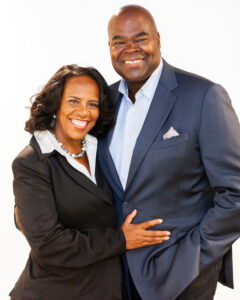 Don and Liz Thompson
Don Thompson
Don Thompson is the Founder and CEO of Cleveland Avenue and the former President and CEO of McDonald's Corporation. Retiring in 2015 after a 25-year career with the Golden Arches, Thompson and his wife, Liz, formed Cleveland Avenue, LLC and The Cleveland Avenue Foundation for Education (The CAFE).
Bringing together global restaurant expertise, a passion for consumer innovation, and a deep respect for entrepreneurs, Cleveland Avenue is a venture capital firm that invests in lifestyle consumer brands and technology companies that positively disrupt large and growing markets.
Thompson is a member of the Commercial and Economic Clubs of Chicago, World Business Chicago, the Arthur M. Brazier Foundation and serves on the National Football League (NFL) Diversity Advisory Committee. He also serves on The Northern Trust Corporation, Royal Caribbean Cruises Limited, Footprint and Northwestern Memorial HealthCare board of directors and is Trustee of The Cleveland Avenue Foundation for Education. He previously served as a Director on the Beyond Meat Board from 2015-2021, Exelon Board from 2006-2012, McDonald's Corporation Board from 2011-2015, and the Purdue University Board of Trustees from 2009-2022.
Thompson received a Bachelor of Science in Electrical Engineering from Purdue University and an Honorary Doctorate in Science from Excelsior College.  Always giving back, in 2021, Thompson received the Dreamer Award from his alma mater, Purdue University, for his service and impact on the lives of millions of Boilermaker across the country throughout his career.
Liz Thompson
As CEO of The Cleveland Avenue Foundation for Education Group (The CAFE Group), Liz Thompson is deeply engaged in the social innovation and philanthropic communities. The CAFE Group provides financial and programmatic support to Leaders of Color whose proximity to current and
historic challenges in education allows them to influence philanthropic decisions and create meaningful and relevant solutions. By leveraging lived experiences and the genius within our communities, The CAFE Group creates a glidepath from College Intern to Established Leader designed to catalyze lasting systemic change.
Liz began working with nonprofits in 1993 as founding Executive Director of City Year Chicago, a national service organization that was the template for the AmeriCorps Program. Then in 1995, Liz served as Executive Director of Family Star Montessori School in Denver, where she led a multi-million dollar expansion of their Early Head Start program. In 1998, she became active with nonprofit boards in the San Diego area, which further fueled her interest in philanthropy and education. Before following her passion in the nonprofit sector, Liz had a successful ten-year career with Ameritech Corporation after having received an Electrical Engineering degree from Purdue University.
In addition to her commitment to serving students, professionals, and communities, Liz and her husband, Don Thompson, are co-founders of the investment firm Cleveland Avenue, LLC. Cleveland Avenue provides financial resources, expertise, and individual support to entrepreneurs to grow and scale their businesses. Their collective work was highlighted by World Business Chicago through their Corporate Ambassador Award and by Loyola University Chicago's Baumhart Center with their Innovator Award for Social Impact.
Liz is currently a Director of the Lamar Advertising Corporation and a Director for Chicago Public Media/WBEZ. She is a National Director for Braven and Chairman of Braven's Chicago Board. She serves on the board of the Partnership for College Completion, and as Special Advisor to OneGoal.
Liz is an alumnus of the Nonprofit Leadership Program of Denver and Leadership Greater Chicago, where she served on the Board for ten years. Liz is a past Trustee of the University of Chicago, the Museum of Science and Industry, and the Chicago School of Professional Psychology.
Most recently, Liz received an Honorary Doctorate of Engineering from the Illinois Institute of Technology where she was the commencement speaker for the graduating class of 2023. She was recognized as an IU Lilly Family School of Philanthropy 2023 Black Women Give Back Honoree, an inaugural Crain's Chicago Business' Women of Note and is a member of the distinguished Aspen Institute's Pahara Fellowship. She has received the Chicago Public Media's Amplifier Award, YWCA Chicago's Community Leadership Award, the Outstanding Community Leader Award from The Association of Fundraising Professionals, the Dream Builders Award from the Chicago Child Care Society, and the John J. Dugan Award from OneGoal. She was featured in Make It Better Magazine as one of Chicago's Top Black Women of Impact. She has appeared as a keynote speaker for the Grantmaker's for Education Conference, The Walton Family Foundation, the National Center on Family Philanthropy, the Forefront Annual Luncheon, the Rustandy Center for Social Sector Innovation, and the Chicago Venture Summit.
Liz has been married to Don for 30 years. They have two adult children and live in the southwest area of metropolitan Chicago.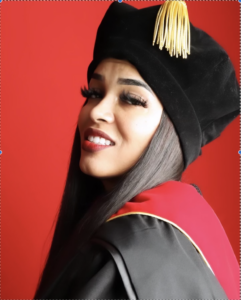 Aleta Clark "Englewood Barbie"
In 2015, Aleta laid her mother to rest due to her heroin drug overdose. Although she did not raise Aleta, she made it a point to stay aware of her mother's whereabouts. Unfortunately, Aleta found her when she was 18 in Englewood, standing outside of the local McDonald's restaurant on 63rd and Ashland high, nodding off. Aleta was only able to bond with her for seven years before she died. Losing her was extremely difficult for Aleta. Aleta did not have closure and just was not ready to say goodbye.
Two weeks later, a 9-year-old boy was lured into an alley and murdered. Normally, things like that do not catch Aleta's attention, because unfortunately, kids getting killed in her city happens often. But that little boy stood out to her! Aleta does not understand how much hate someone would have to have in their heart to lure a baby into an alley and shoot them point-blank in the head. At that moment, not only was Aleta confused, but she was heartbroken. As a mother to her son, she cannot imagine losing her very own son because he was at the park innocently playing basketball at the wrong time. The passing of Tyshawn Lee broke a lot of people's hearts.
There was no talk about finding possible solutions to this problem that many are experiencing daily. That is when Aleta knew she could not be like them. Aleta knew right then and there that she would at least have to try to do something. Aleta did not care that she did not have money, she just knew that there was something she could do to create an impact, a change. Each act of kindness and selflessness made Aleta feel uplifted and happy, feelings she strives to experience. Hence, Aleta started trying to reach out to everyone in need. Aleta has used money raised to host events where kids can come out, have a great time, and be safe amongst others in a safe community. Aleta has hosted back-to-school events where kids can get hair-cuts, hairstyling uniforms, teeth-cleaning services, loaded book bags, and entertainment. Aleta is a mentor at several schools, she feeds the people living under the viaduct the entire winter 7 days a week for 210 days out of the year. Aleta held a GED program in a local community church, she has opened several COVID-19 relief centers throughout the city that provide free groceries and free personal protective equipment to the community twice a week, every week.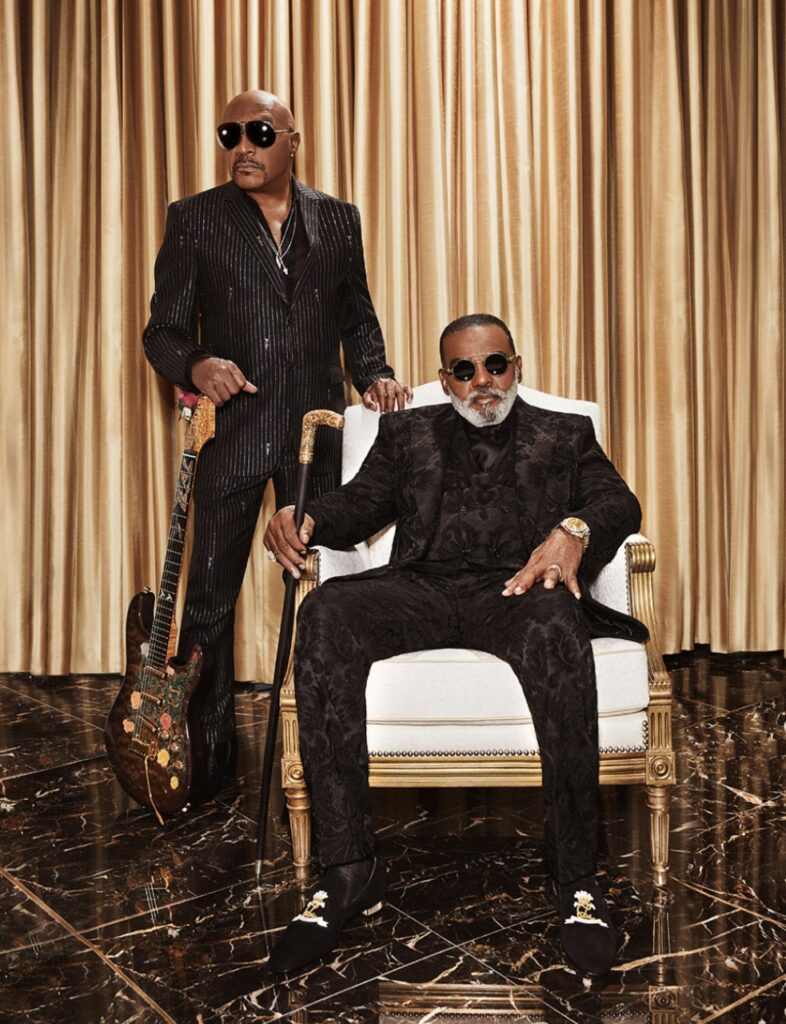 There is only one band in the history of American music that had a proven influence on both The Beatles and the rapper Ice Cube, and had a hit in six straight decades, from the '50s to the '00s. That band is the mighty Isley Brothers, one the most influential bands in American musical history, who recently celebrated their 60th anniversary.
Formed in the mid-'50s as a teenage gospel quartet by the eldest four Isley Brothers (O'Kelly, Rudolph, Ronald and Vernon), the original configuration of the group quit performing when Vernon was tragically killed at age 13 when riding his bike. In 1957, at the urging of their parents, the remaining three brothers moved to New York City to make it as a rock 'n' roll band, and the first song they wrote together was "Shout!" — a massive smash that had multiple lives thanks to its inclusion on the Animal House soundtrack and is probably playing at an event near you, right now.
From that first single and album in 1959, the Isley Brothers repeatedly redefined what their music was and what it was called, and dominated the black music charts like no band before or since. The Isley Brothers can count both Jimi Hendrix (who toured as their backing guitarist in the early '60s) and Elton John (whose band backed the Isleys up in the U.K.) as backing musicians, and have arguably the most legendary run of albums in R&B history. After early rock 'n' roll success, and an incredible detour with Berry Gordy and his Motown Records (two albums, including This Old Heart of Mine), the band released all of their albums independently on their own T-Neck Records, reinventing R&B over and over again in the process.
In 1973, the younger brothers Ernie and Marvin joined the band alongside their brother in law, Chris Jasper. Ernie Isley is one of the most well known and respected guitarists and song writers in the history of music, and together, the brothers wrote and produced many of the hits that you know and love today!
There's the underrated and brilliant Givin' It Back, the folk-influenced album that featured covers of songs by the white rock artists that took the Isleys' sound to hit the charts in the '60s. There's the soul-funk opuses (3+3 and Go For Your Guns) and a glitter rock album (Brother, Brother, Brother). The lead single from their finest pure dance album, The Heat Is On, "Fight The Power (Part 1 & 2)", was later interpolated on the most iconic Public Enemy song ("Fight the Power"). They'd go full disco (Winner Takes All) before slowing it down to make one of the best quiet storm albums ever (Between The Sheets), before transitioning in the '90s to baby-making jams (Mission to Please) and a commercially successful 2001 comeback (Eternal).
The Isley Brothers were inducted into the Rock & Roll Hall of Fame in 1992, in a class with their old backing guitarist, Jimi Hendrix. The band received a lifetime achievement Grammy in 2014, and have sold millions of records the world over, 16 of their albums hitting the Top 40 and all of them powerhouses on the R&B charts. They have bridged cultural differences by blending Soul and R&B with Funk brought this new style of music to the mainstream, having a lasting impact on countless artists to follow. Their music has transcended through generations and their reach has extended to the modern day where their music is frequently sampled all throughout hip hop and modern pop. They are, in many respects, the most important and influential band in the history of American music, the only band who could be sampled by Notorious B.I.G. and covered by The Yardbirds who also sold millions of records.
For full list of sponsors, click here